Medellin's Feria de Las Flores, or Flower Festival, is full of highlights. It's a week of parades, parties and, of course, flowers, that all takes place in one of South America's most progressive, beautiful cities.
Of course, people love lists, and so for the sake of ease I'm putting my memories into an easy-to-digest top 5, so that people that travel to Medellin this year can build up some excitement about this fantastic week, while those who will be missing out can at least get a taste of what will be going on.
5. Dancing salsa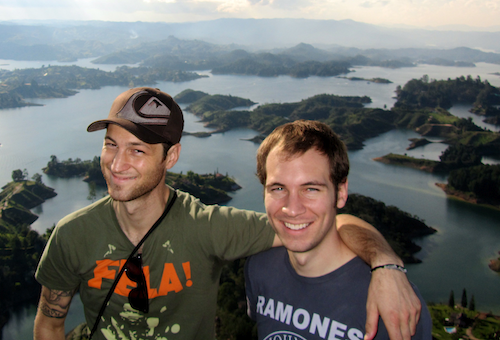 Hidden away near Medellin's stadium is El Tibiri (Kr 70 # 44b), a great salsa club that is loved by locals, who thrive on the traditional atmosphere of the place. If you're staying at The Wandering PaisaHostel in Medellin (which is highly recommended), this salsa club is unmissable and one of the best nights out available in the city.
4. Chatting with locals
Paisas (people from the area) are reportedly some of the nicest people in the world, and the Feria de Las Flores gives them the opportunity to be even more proud of Medellin. Chatting to locals is great in this time, since they want to share everything about the city with you, tell you all the local secrets and, inevitably, share some Antioqueño Aguardiente with you. It'd be rude not to, right?
3. Vintage Car Parade
As a car lover, this was definitely one of my highlights. A huge selection of vintage cars (and fire trucks) as well as some beautiful women on floats… What more can a guy ask for?
2. Seeing live music
I was fortunate enough to find out about a reggaeton and salsa festival that took place far from the center of the city. It was one of the highlights because the recently deceased Joe Arroyo was celebrated in style: his band performed a lengthy set of classics from El Joe's back catalogue. This year will be more reggaeton, but more exciting for me would undoubtedly be Monsieur Perine's performance…
1. Silletero Parade
The undisputed main event of the Flower Festival and an event that is simply unmissable should you be going to Medellin. Expect flowers, and lots of them, and be prepared to marvel at the silleteros themselves that walk miles with the huge weight of the flower displays on their back. Don't worry though, they'll have a great night afterwards…
Ryan