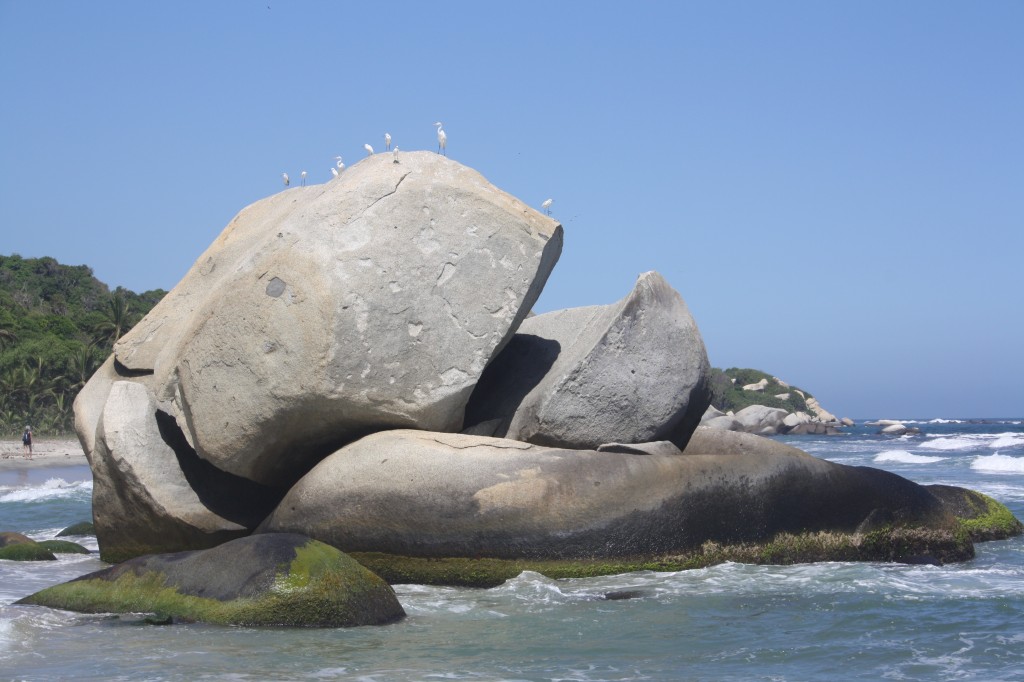 Tayrona is a stunning meld of beaches, jungles and mountains that never fails to enchant everyone that visits. It's a wilderness, seemingly untouched by man (excepting the accommodation and restaurants), that sprawls on for miles and miles. Despite its paradisaical nature, there's one complaint I often hear from backpackers and high-end travelers alike: it's too expensive.
I'd like to take a little time to look at the costs involved in Tayrona National Park and demonstrate why it's worth every penny.
Firstly, many people's first stumbling block is the entrance fee. $35,000 COL can seem a lot to pay considering that as a backpacker you'll be staying in a tent, cabin or a hammock by the beach. Before you cry "injustice!" however, take a closer look at some statistics. Firstly, the cost of the park largely stems from the fact that Tayrona National Park is situated on ancestral lands, home to various ancient cultures. For the privelege of stomping on their grounds, the owners of the park have to offer some kind of compensation. And that's just the start of it. To keep the park tidy, organised and safe, you have to pay workers. Paradise doesn't keep itself clean, you know.
Also if you put the cost into perspective, £13 or $18 would barely buy you a round of drinks back home. Round of drinks or a once in a lifetime experience… I know what I'd choose.
This isn't the only cost for visitors, however, and though backpackers may not worry about the cost of getting to Tayrona, those who don't have the time to worry about their own transfer may be concerned when they find out they have to pay more than they expected to get there. Well, the path to Tayrona isn't an easy one. Firstly there's transfer from Santa Marta to the perimeters of the park. Subsequently, from here you'll have to take another trip from the perimeter to inside the park itself. Doesn't sound so hard, right? But then from here you can either trek for 40 minutes or rent a horse. With all your luggage, that can be quite a hassle. Of course, for backpackers it's all well and good, but for those who might not like the idea of a backache for a few days and a whole load of sweaty clothes, it might be more agreeable to get yourself transfered directly from Santa Marta to your Tayrona accommodation. Sure, it costs, but once you add up all those little journies, you'll find the cost really isn't that much…
If you're looking  for a more exclusive experience, Tayrona Park offers the  very nice and luxurious Ecohab cabins, which are rated 5 star and priced accordingly ; Passengers that choose this option are closer to the park's entrance, don't need to  hike for that long and are helped by porters that carry their luggage for them. Be sure to book your Ecohabs well in advance with a travel agency like See Colombia Travel, they're very sought after and worth every dime.
So when you're researching trips to Tayrona, it can be tempted to balk at the costs involved, but just remember everything that comes with the cost. Especially that magical once in a lifetime experience on a desolate, wild Caribbean beach.
Ryan