Colombia, as we know too well, still suffers from a reputation it earned decades ago. Despite rapid and huge improvements, many minds are still to change and for many travel to Colombia is completely off the card. That's why we at the Colombia Travel Blog endeavor to bring you as luck information as we can from the country; we know that once people are here, the country sells itself. It's getting them here that is our task. Once that's achieved? It's over to a company like See Colombia Travel, who organize tours and help people get the absolute most they can out of their experience in Colombia.
So for us, and for See Colombia Travel, it's always a huge pleasure to hear back from people that came to Colombia with us and found it to be everything they hoped for and more. Here I've collected 6 travelers from around the world that have come to Colombia and want to tell you exactly how much they loved it.
John Nesbitt – Arizona, U.S.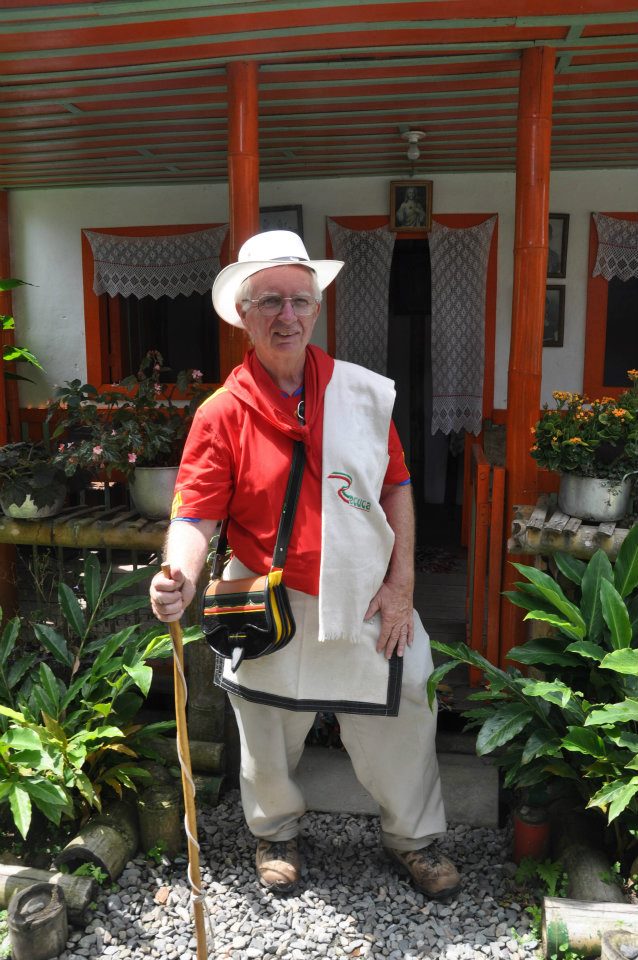 Colombians LOVE their country, and for good reason. Colombia has a lot going for it. Home to more bird species than any other country on Earth, the landscape is varied and remarkably beautiful. Its citizens and government steadfastly preserve this natural resource; they rank as ecologically aware as U.S. citizens in Oregon and Washington state. Perhaps even more so–tourist sites are far less commercialized than those you'll encounter in the United States. "Going green" seems to run within the genes of Colombians.
The people are incredibly friendly. I especially found this in Medellin (which ranked as the most violent city in the world two decades ago). They actually promote "smiling" as you ride their magnificent metro system, and this has positive effects that spread across the area.
I'm posting this to vouch for the Colombians who absolutely love their country. It's definitely worth a visit… and I recommend bumping Colombia up on your future travel list.
Anthony and Milagros – Belgium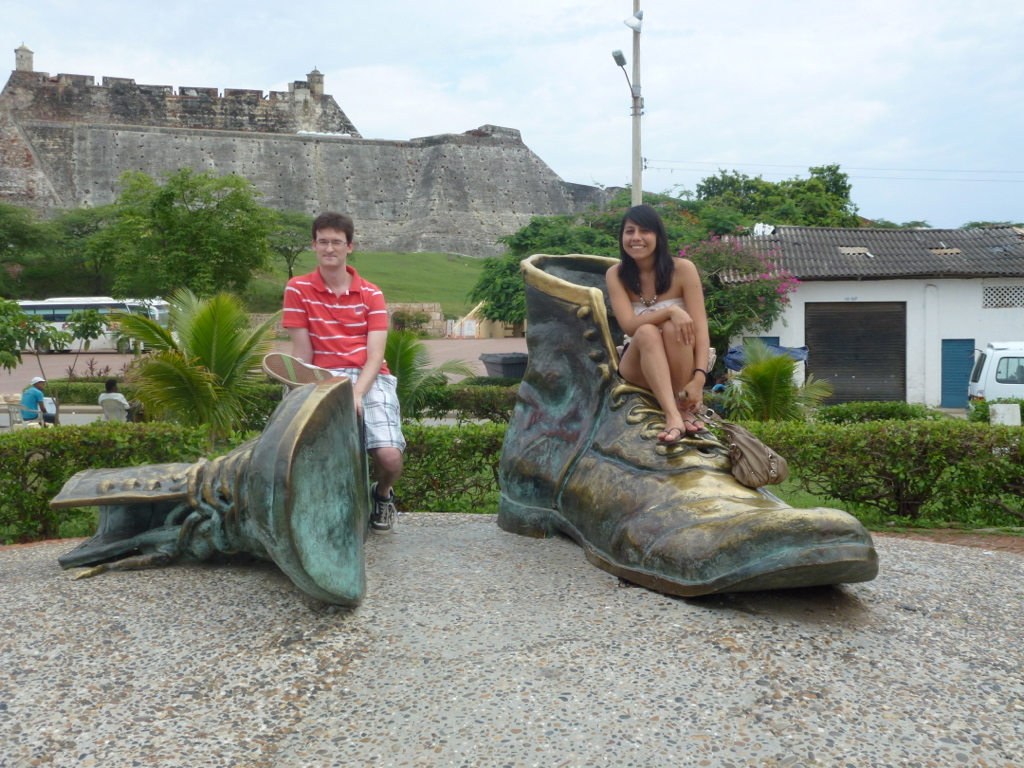 This year, my girlfriend and I wanted to go on vacation to South America. As we wanted to have a special destination, we decided to choose Cartegena de Indias in Colombia. At first, we were a bit concerned about the safety as we didn't know a lot about the country, so we tried and search for some travel advice. That is where I found this wonderful website See Colombia Travel. Sara and her staff were really helpful and gave us all the information we wanted. In the end, all of our concerns disappeared when we arrived at the airport of Cartagena.
I really do recommend anyone who wants to visit Cartagena (and other places in Colombia) to directly contact the See Colombia Travel team.
Rich and Claire – UK
We spent 16 nights in Colombia visiting Bogota, Armenia, Cartagena and Tayrona.  See Colombia Travel made everything extremely easy and it was great to know we always had someone on the end of the phone if we needed support, or even just to check departure times with.  We've both travelled on tours and independently before, but this was a nice middle ground – the convenience of having transfers and accommodation pre-arranged, the benefit of local guides as well as free time to spend how you like and total flexibility of itinerary.
Sara was great at helping to build an itinerary with us, incorporating our ideas as well as making suggestions.  The hotels we stayed in we're all great – clean and of a higher quality than we necessarily expected.  Our local guides were extremely knowledgable, friendly and helpful.
Jared Bundra and Family – U.S.
I plan trips to Latin America every year and take care of most of the details myself. However, there are some things that are difficult for me to plan prior to arriving to the destination. For these things I like to use a local travel company. I decided to use See Colombia Travel because they were recommended and were also the best at answering my initial questions. I worked with Marcela the whole time.
Upon arrival in Cartagena, our hotel did not have a travel service, so I arranged a service through See Colombia Travel. I did this because there were 9 people in our group and I did not want to deal with taxis upon our arrival. The driver was waiting for us at the airport and quickly took us to our hotel. Great service!
For hotel accommodations in Cartagena, I went with Tres Banderas. I highly recommend this hotel. They have the nicest employees of any place I have ever stayed in the world. They also have a nice sister hotel on Tierra Bomba where we spent the day in the pool, on the beach, and had a delicious local lunch.
I wanted to spend two nights within the National Park Tayrona, but needed nice accommodations because I was traveling with my grandparents. For this reason we decided on the Eco Habs. It is not a cheap place to stay, but amazing, and in my opinion, worth the money when you compare to the other options within the park. Facilities were great, food was delicious, and the staff was wonderful. Views of the ocean from your bedroom, surrounded by rainforest, and a very short walk down to two beautiful beaches. Marcela arranged our transportation to the Eco Habs from Cartagena. She also booked the Eco Habs for us and then arranged the transportation from the Eco Habs to the Santa Marta airport.
Overall we had a wonderful experience in Colombia and this was definitely boosted due to the great service of See Colombia Travel. For anyone planning a trip to Colombia, I would highly recommend you contact this service.
Thank you so much Marcela and See Colombia Travel team for arranging an amazing trip through Colombia!
Gabor Marges and Marieke Bouman – Holland
We have visited so many beautiful highlights, from natural wonders such as Cocora Valley and Parque Nacional Tayrona, to bustling cities such as Bogotá and Medellín, from authentic tranquil villages like Jardin and Villa de Leyva to a one-of-a-kind coffee experience in the Coffee Triangle. Colombia is definitely the undiscovered pearl of South America.
The haciendas, fincas and hotels chosen by See Colombia Travel perfectly suited our wishes. The guides we worked with are great representatives of their country, professional, knowledgeable and very passionate. During our inspection trip we also encountered flexibility to change things whenever necessary. The nearly (even they have to sleep ;-)) 24/7 assistance was of great value.
We truly recommend See Colombia Travel to anybody who is planning a trip to Colombia. They are very well capable of creating a unique carefree travel experience with lasting memories.
We can`t wait to show our www.purelatinamerica.com clients the beauty of Colombia. Vamos!
Candy Spitz and Larry Spoont
In February 2012 my husband and I traveled to Colombia on a 18 day customized trip with See Colombia Travel. Forty five years ago I went to college in Colombia. Due to the charm of the people and country, i've always wanted to return to a place that shaped my interest in all things Latino. Like many, my heart ached over the news of Colombia's years of challenges. But while Googling "is it safe to travel to Colombia?" I found Marcela and See Colombia Travel.
Larry and I are mature travelers on a quest to see most of Latin America. We love nature, hiking, Latin music and food, handicrafts/art, and warm places in February: everything to be found in Colombia. While I love to plan trips and knew where I wanted to go, Marcela and her informative website suggested places I had never seen. We visited the 3 places where I lived: Bogota, Medellin and Barranquilla: all changed and modernized. In addition we traveled to the coffee triangle, Villa de Leyva, Cartagena, Santa Fe de Antioquia, and Tayrona National Park, very interesting and different sites. Some people question whether one can travel safely to Colombia. We never felt unsafe, but instead were embraced by the warm Colombian people, the green mountains and the spirit.
Tayrona was the best. I had never heard about it and there is not a lot of information out there. Better to keep it pristine. We stayed in a cabin in Arrecifes which we reached by hiking through the jungle. What struck me the entire time was the quiet, the energy, and the natural beauty. We went to bed with millions of stars like a blanket above us. This unique place is not to be missed.
So thank you Marcela, our guides and See Colombia Travel. We would strongly recommend See Colombia Travel as your agency for a Colombian adventure.
So that's that! As you can see, once people experience Colombia they're incredibly passionate about recommending it. So don't miss your chance to come, and if you need any help at all with your trip, See Colombia Travel is of course our recommended Colombia travel agency.
Oh, and thanks guys for all the great comments.
Paul