Those with only a little time in Colombia can grapple with decisions on where to go for weeks. There's so much on offer here that it seems a shame to go to some places while not to others but, alas, such is life with a full-time job.
Our series, 'Decisions, Decisions', is intended to help you make some of these tough decisions. Tayrona or Cartagena? Bogota or Medellin? Barranquilla or Cali? We give you a little information on each destination in order to make planning your vacation to Colombia a little easier.
Today we look at Taganga and Santa Marta. While the two may be very close together, many people arrive to the area with only one or two days to spare before they travel to Cartagena or Tayrona. Do keep in mind though that for just $1,200 you can take a 10 minute bus to the other destination should you have time. Moreover, both are relatively small, so if you fancy dinner in Santa Marta but are staying in Taganga, it'll prove no problem.
Santa Marta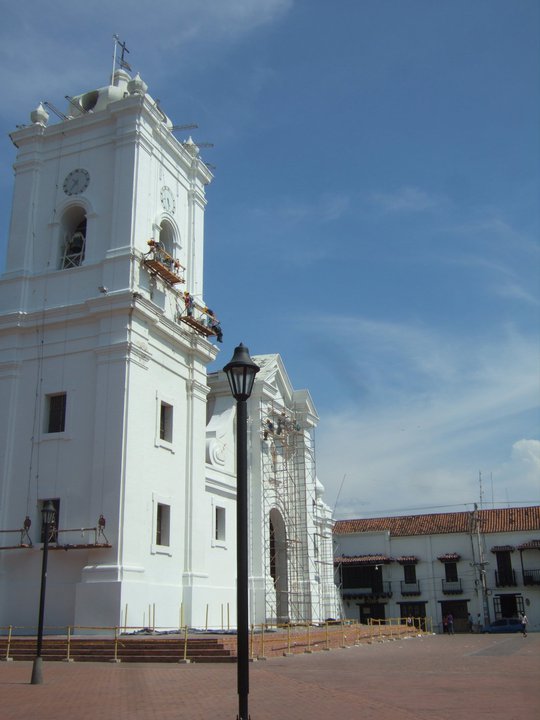 Santa Marta is a pretty little city on Colombia's Caribbean coast. It's main draw is its excellent restaurant scene which is full by day of lunch-goers in chic little cafes and by night of people sitting in open air restaurants, enjoying local seafood or international cuisine. There are also a great selection of bars around for you to drink in, although the late-night scene is fairly limited (though fun). Santa Marta may be on the beach but it's not the place you want to spend your time sunbathing. Instead, explore a little and not too far from the city you'll find the beaches you're after.
Taganga
Most people come to Taganga for one of two things (or both): partying or diving. Both are excellent in Taganga. Taganga is a small fishing village that somehow has become extremely popular with backpackers, so don't expect to be a fish out of water. The days in Taganga revolve around diving, or merely relaxing on the beaches which are plenty good enough to keep you there all day (although nothing on Tayrona). Come the evening you can watch the sunset on the coast before heading to one of the many bars and ending up in Mirador, the best party in the area. There are many hostels in Taganga, though it's not recommended for more high-end travellers. For these people we recommend Santa Marta.
Paul