Surrounded by the idyllic strolls of Cartagena, the paradise beaches of Tayrona and the hedonistic madness of Taganga, Barranquilla is always a bit of a tough sell. Though visitors may arrive in their thousands during Carnaval, you'd be forgiven for wondering to yourself, what more does the city offer, really? The city's tourism board seems to have anticipated such ponderings and last weekend invited a group of journalists from La Semana, El Pais, El Tiempo and more (as well as Colombia de Una and the Colombia Travel Blog) to get to know the city's more touristic side a little better.
To that effect, there could be few better introductions to the fairer face of Barranquilla than Beit Quessep, a restaurant that blends typical Colombian cuisine with Arabic influence. We'll be dedicating an entire post to the restaurant, such was the impression it made on us, but be assured, you'll find few more inventive restaurants in the country.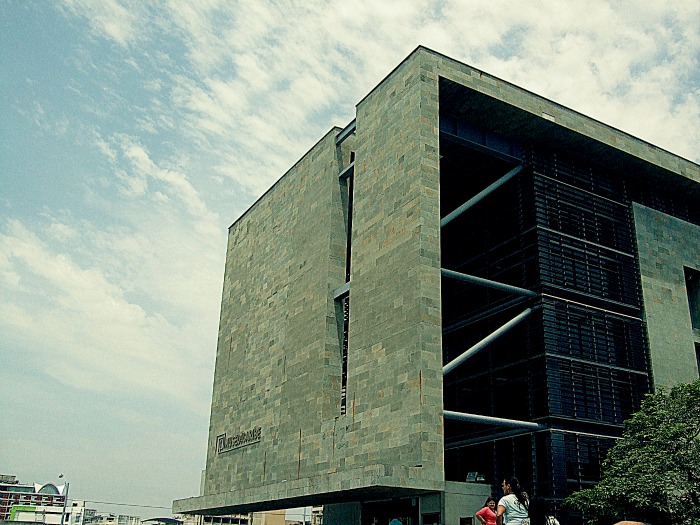 The next day we were given a tour of the main museums in the city; Museo del Caribe and Museo del Carnaval. Both are impressive and not only offer the information you're after, but also allow you to experience Barranquilla and Caribbean culture's moving, lively character. These are museums, after all, in which music and dancing are parts of the displays. Not a "ssshhh!" to be heard.
Other activities included visiting a rather underwhelming beach (Barranquilla can't compete with Santa Marta on this front), visiting the peaceful house of famed poet Julio Flores and a stop at Baranoa, an impressive place that teaches kids music and dance, which we were fortunate enough to see first-hand as we ate their delicious (and obscenely large) Sancocho.
The highlight of the whole trip, however, was Saturday evening, when we were taken to a "Rueda de Cumbia" that was being performed thanks to the "Fiesta de la Musica" that was taking place in the city. Drums boomed, people of all types danced, and I necked quite a bit of aguardiente. More on that coming soon.
Overall the trip demonstrated that Barranquilla, while unable to compete with Cartagena as tourist king of Colombia, is a city that's well worth visiting for the richness of the culture, the exquisiteness of the food and the spirit of the people, who, like the rest of the country, want to show you the very best of their home.
Thanks to CotelCo, TLC Turista de La Costa and VisitBarranquilla for the memorable trip, and look out for more updates soon.