La versión de este post en castellano aquí: "Esto NO ES Caño Cristales – Tranquilandia en Guaviare"
I've developed a bit of a weird niche habit of stumbling across red rivers that aren't Caño Cristales during my travels in Colombia. Believe it or not I've never actually been to the iconic 'river that escaped from paradise' in Meta's La Macarena National Park; however, I've been lucky enough to discover some pretty remarkable substitutes – from Quebrada Las Gachas in Santander, to the Atabapo River on the border of Colombia and Venezuela. And now I can add one more to the list (and this one is the closest to a Caño Cristales substitute yet – I'll explain why in the next paragraph) – the gorgeous little river of Tranquilandia in Guaviare department.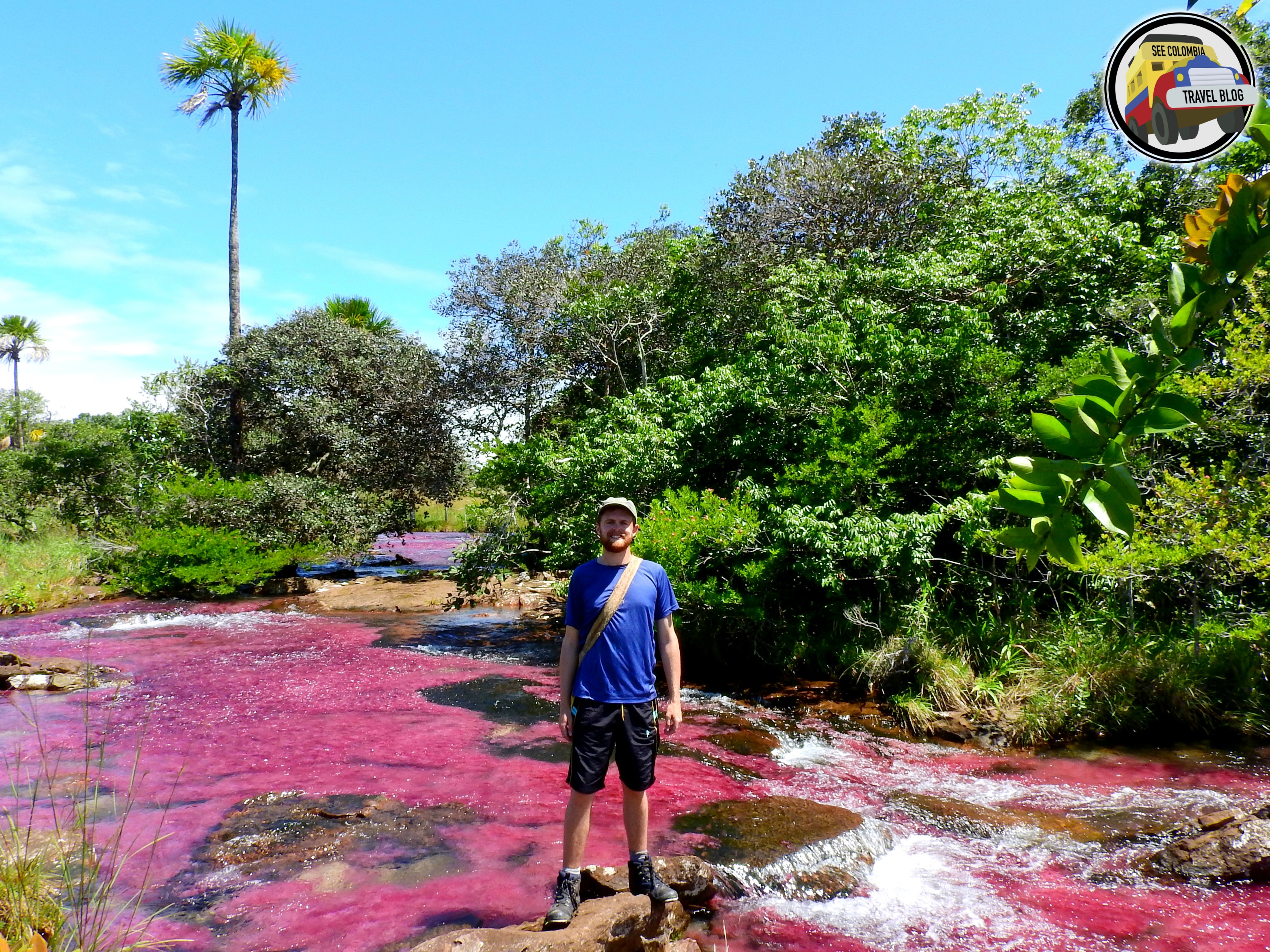 Tranquilandia is the closest alternative to Caño Cristales simply because it gets it's beautiful red color from exactly the same source as the famous 'river of 5 colors' – the presence of Macarenia clavigera algae, which blooms between June and November, and is the source of the bright red colors that draw people from all over the world to Caño Cristales. However, visiting Caño Cristales is a costly procedure, and can set you back at least 1 million COP (often not including some rather pricey flights). This makes a visit there off-limits to most budget travelers, or even medium budget travelers! Tranquilandia, on the other hand, is just over 10km outside San Jose del Guaviare, a city that can be reached in less than 9 hours from Bogota and for just 60.000 COP (and which contains a wealth of other diverse natural and cultural experiences, making the whole region well-worth a visit)!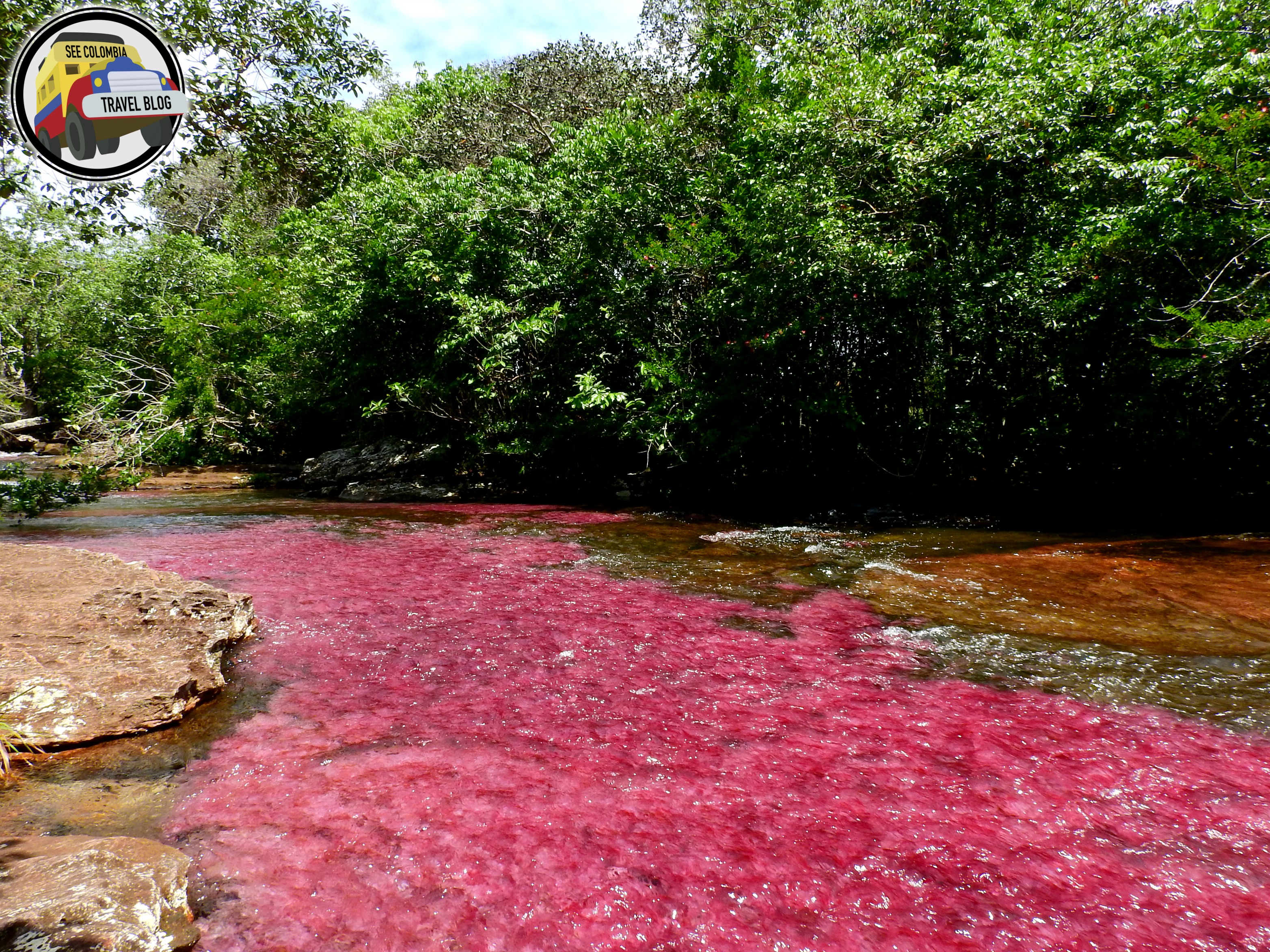 As you can see from the photos, Tranquilandia isn't just a small creek with some red algae – there's plenty of the beautiful plants in the water here giving the river an almost overwhelmingly bright red/pink color at times (everyone always assumes that photos of this natural phenomenon are heavily photoshopped, but I can assure you that that's not the case here!), and the red section of the river is at least a kilometer long. It's not quite on the scale of it's more glamorous big brother…but you don't have to remortgage your apartment to pay for a visit either! So fair's fair I guess…
Visiting Tranquilandia from San Jose del Guaviare is easy – about 9km out of the city on the road heading north-west to Villavicencio there is a turn-off sign-posted as 'Puerta de Orion' and Tranquilandia. Take this turning then take the right-hand fork in the road, and about 10 minutes later you'll be at a small "car park." A taxi will take you out there, wait with you, and come back for around 30.000 COP, or you can come as part of a larger loop of the surrounding attractions on a mototaxi (60.000 COP for a day, more or less). There's a little visitor centre once you arrive at Tranquilandia where you pay your 2.000 COP entry fee and can grab some snacks or drinks. There's also a lovely deep swimming hole where you can cool off (when the sun's up it get's hot here!), and camping (with your own tent) is an option as well: it costs just 5.000 COP per person per night. From this point you just have to walk up the hill for 5 minutes and you reach the 'river that escaped from paradise's' little brother, the magnificent Tranquilandia.
I really can't emphasise enough how lovely this river is – it lacks the scale and drama of Caño Cristales but this doesn't take away from it's beauty. My friend, who has now visited both, described Caño Cristales as more dramatic and on a larger scale, but Tranquilandia as prettier. You approach the river from the left-hand side, and you can follow it's course for quite a long time, coming across many different sections with a high density of the algae that gives this place it's startling beauty. One note: please avoid walking in the water – there are signs everywhere, but the owners of the area could do a better job enforcing them, as we saw several people wantonly crushing the rare (and living don't forget!) plants that make this place so lovely. Lacking the National Park status of Caño Cristales, Tranquilandia needs to be more strongly guarded in future to make sure people can enjoy it's wonders for years to come. But there's hope – during my visit I met with several members of local tour agencies and the alcaldia and there seems to be a real will here to conserve and protect their great number of attractions. For years Guaviare has been a byword for danger within Colombia – this is changing fast and they are keen to encourage tourism to the region.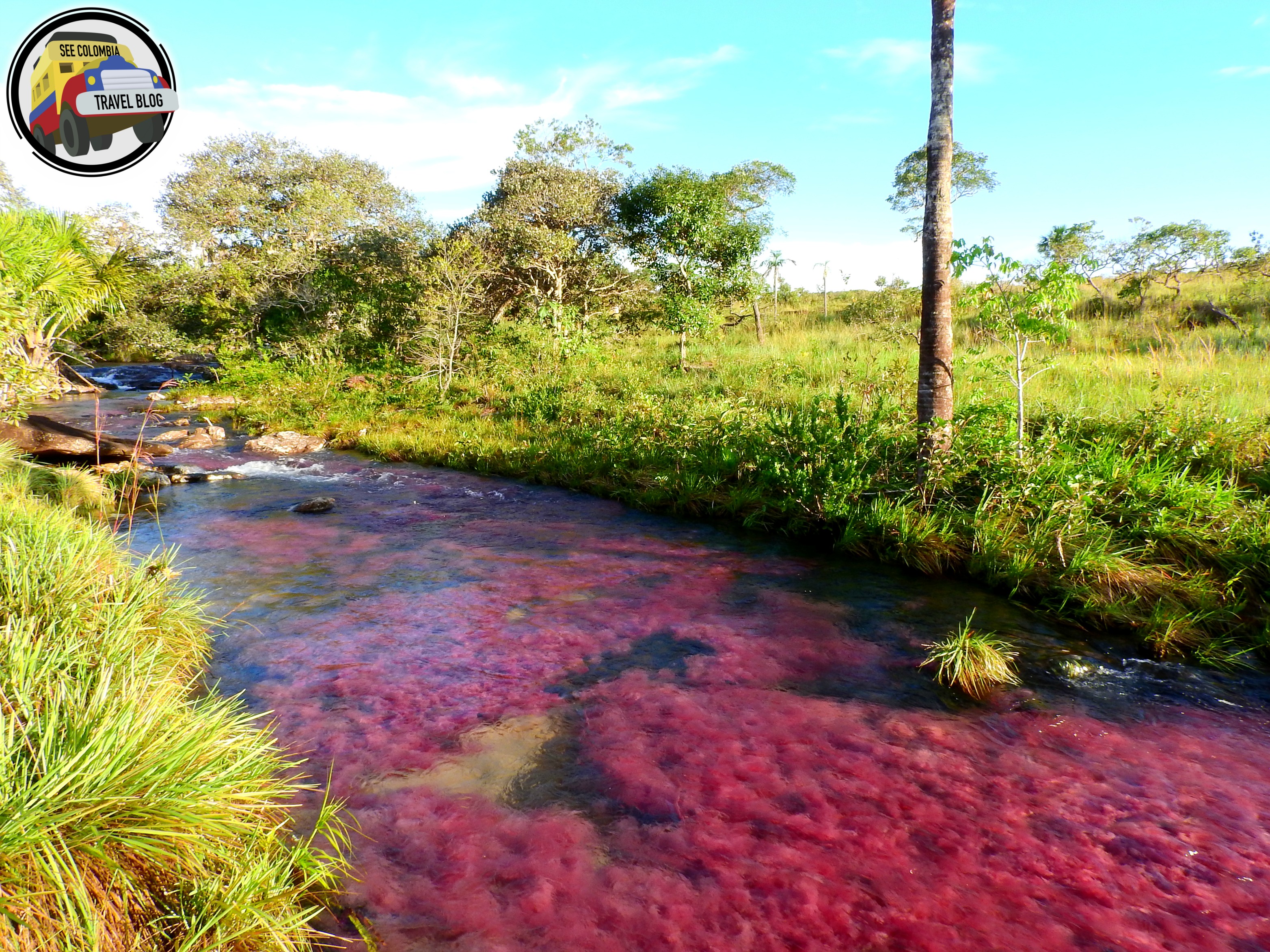 But back to Tranquilandia. I had heard mention of the this place by a few a my more adventurous Colombia travel buddies, but all they'd really said was that there was a smaller version of Caño Cristales just outside San Jose del Guaviare. Which really fails to convey the remarkable beauty of the place – simply relegating Tranquilandia to the status of a mini-Caño Cristales (which I realize I've kind of done here…but I called it a 'twin' not a little brother, so give me some credit!) fails to do the place justice. It's stunning – the sun-baked grasslands and surreal rock formations of the Serrania de la Lindosa (an isolated section of the Guyana Shield) surround you as you stroll along the banks of one of the strangest and most beautiful rivers you are ever likely to encounter. The silence is breathtaking; nothing but the Guaviare breeze and birdsong interrupts the gentle flow of the river, as the bizarre red algae ripples in the current. It's the stuff of dreams (the sort of thing I'm becoming almost too used to discovering on my travels in Colombia – come on Colombia, leave some magic for the other countries!), and it's so easily accessible from Bogota that it has the potential to become a major traveler destination in no time. I'll be writing more posts on the other wonders that Guaviare has to offer soon but, suffice it to say, there are few places where you can enjoy the meeting point between jungle and plains, crazy rock formations, jungle canoe trips, ancient cave paintings and, perhaps best of all, the long-lost twin of the 'river that escaped from paradise.' I'd strongly recommend you make the journey…
Chris