When Colombians go to the polls this Sunday (October 2) they will be asked a simple question with a thousand different potential outcomes, consequences and potential developments: 'SI' or 'NO' to the peace deal with the FARC. President Juan Manuel Santos has already been quoted as saying that a 'No' vote means that "the guerrilla commanders will go back to the jungle, back to the war," and that a renegotiation of the deal would be "categorically impossible." So perhaps we can make it simpler: 'YES' or 'NO' to war with the FARC. But this vote is about so much more than war or peace: it's about Colombia's future in almost all senses. We are especially concerned with tourism here at the Colombia Travel Blog, and not just tourism to a handful of hotspots, but a varied tourism that incorporates all of the diverse options that Colombia has to offer. We firmly believe that peace in Colombia can bring real economic and social improvements to many underdeveloped areas of the country through tourism and travel. ProColombia have already announced plans to invest in and offer support to a variety of lesser-explored departments
Peace in Colombia has hundreds, perhaps thousand of implications, but one is very clear to me: peace in Colombia means more people will visit this magnificent country than ever before, and they will be able to visit places that many never thought they would be able to. Sure, more people will pack into the walls of the Old City of Cartagena, but plenty will feel a newfound confidence to explore some of the places where the specter of violence might once have put them off (Colombians and foreigners – if anything it's often been the inherited memory of danger that has put more Colombians off some of these places than travelers). I'm not saying that 'peace' in Colombia means a complete end to all conflicts with other armed groups, but the end of conflict with the FARC will have a huge impact on opening people's minds to alternative Colombian travel options, and changing their perceptions of certain parts of the country. So here are 8 places which I firmly believe can become amazingly popular destinations for travelers should Colombia vote 'SI' this weekend…
1. Guaviare
Long known as a byword for drug conflicts and guerrilla activity in Colombia (and the former 1st Front of the FARC still operate further south in the department), the capital of Guaviare department (located at the point where the vast Eastern Plains are swallowed by the start of the Amazon rainforest), San Jose del Guaviare, has a tremendous amount to offer adventurous travelers in Colombia – bright red rivers like Tranquilandia, the eerily beautiful and surreal 'City of Stones,' the chance to spot monkeys and pink dolphins in Laguna Negra, stunning waterfalls and rivers, 10,000 year-old cave paintings like Nuevo Tolima…the list could go on. Buses can reach San Jose in around 8 hours from Bogota, and people might finally begin to feel more confident to make the journey south to discover Guaviare's hidden treasures.
Find out more: 'Cano Cristales' Long-lost twin: Tranquilandia in Guaviare'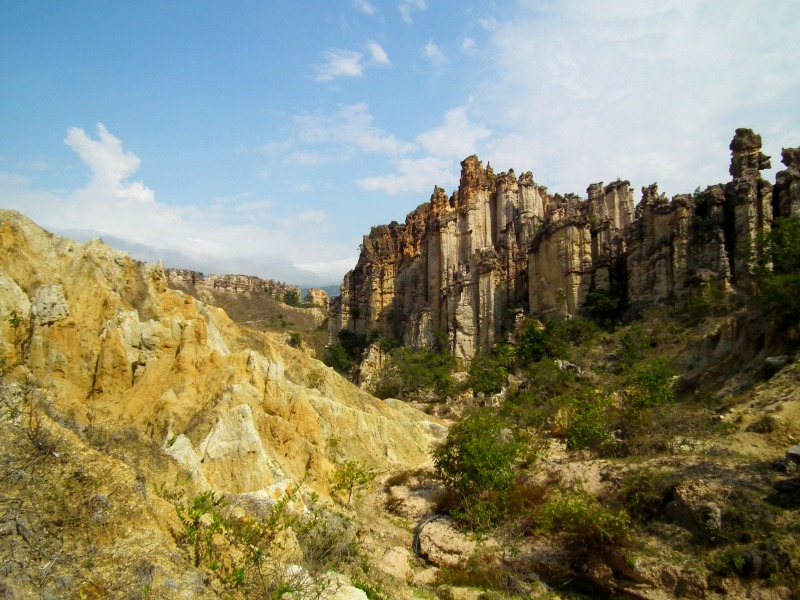 2. Norte de Santander
This little-known department is north of (you guessed it) Santander, and borders Venezuela – it was used for a long time as an area of passage for guerrilla leaders between the two neighboring countries (and the lawless Catatumbo region is still an ELN holdout and perhaps not advisable to visit). However, the south of this department holds some absolutely off-the-beaten-track treasures including the lovely heritage town of Playa de Belen, which sits alongside one of Colombia's most surreal and small national parks: Los Estoraques. This area of eroded rock formations is like a miniature version of Monument Valley in Arizona.
Find out more: 'Los Estoraques Unique Natural Area: Norte de Santander'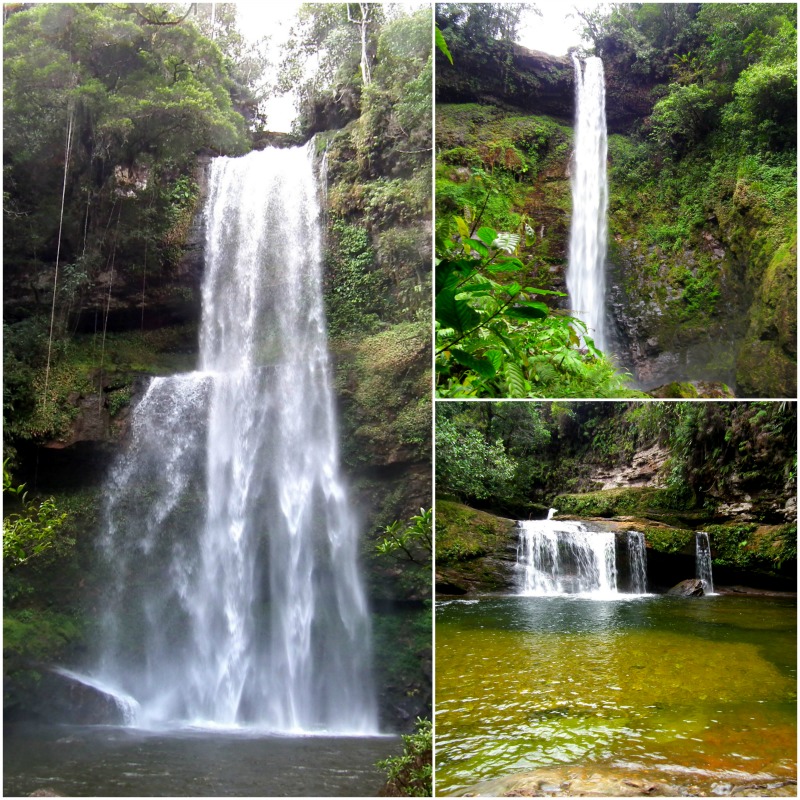 3. Putumayo
Long one of my favorite places to visit in Colombia, the southern jungle department of Putumayo has long been a coca-growing haven and has been more than it's fair share of issues with the FARC. However, it shelters some unbelievably beautiful places, chief among them Mocoa, the departmental capital, which is surrounded by beautiful rainforest, breathtaking waterfalls and remarkable biodiversity. Easily visited as part of a southern loop of Colombia, Mocoa has been gaining some popularity with travelers over the past few years, but as peace comes to Colombia and perceptions change Mocoa and Putumayo are poised to deliver travelers some incredible Amazon experiences…
Find out more: '10 reasons why you have to visit Mocoa in Putumayo'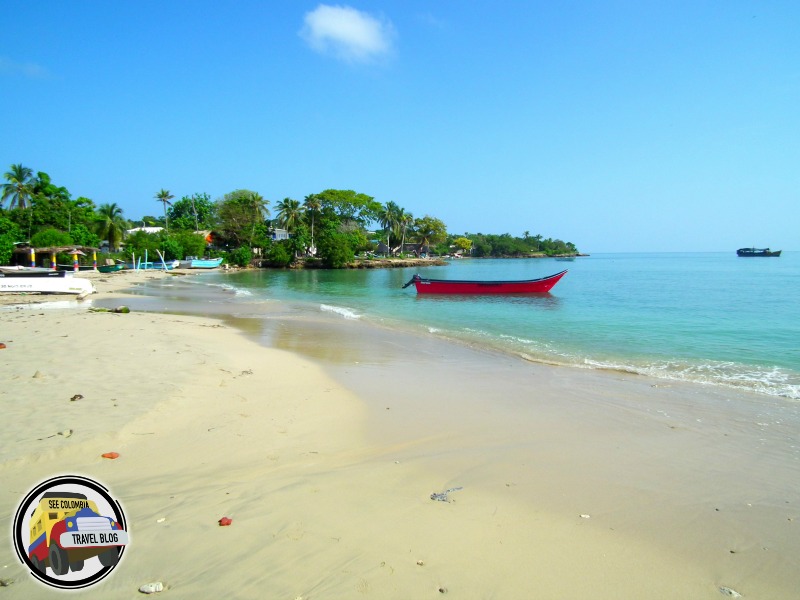 4. Cordoba
One of the Colombian Caribbean's lesser-known departments (hardly any foreign tourists pass this way), Cordoba has seen some violent confrontations between the FARC and paramilitary groups over the years. There's still work to be done ridding the region of paramilitary successor groups, but Cordoba is going to benefit hugely as one of the recipients of increased ProColombia support – at just 5 hours by bus from Cartagena the department boasts a lovely heritage town in Lorica, delightful little beach-front villages, mangrove swamps and the Sinu River delta, iconic artesanias and indigenous cultures, as well as access to Isla Fuerte, one of Colombia's loveliest islands…
Find out more: 'The Top 8 Islands in Colombia'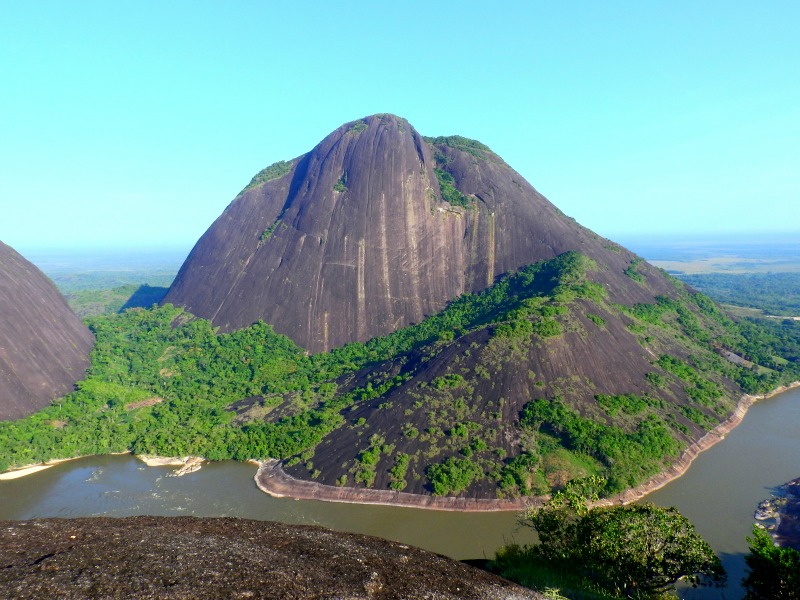 5. Guainia
This is a department that hasn't actually seen too much direct conflict between the state and the FARC but has undeniably suffered from enduring negative perceptions which peace can help to change. Located in deep inaccessible jungles to the east of the country, bordering Venezuela, Guainia is home to the Mavecure Hills, one of Colombia's most remarkable places (I spent my birthday there this year and it is easily one of the most beautiful places I have ever been to). But it's not just a one-attraction departments: home to a variety of fascinating indigenous cultures, Amazonian rivers (the meeting point of the Inirida, Atabapo and Orinoco rivers is unbelievably grand and beautiful), and diverse wildlife, Guainia could well come to occupy an important place in Colombian ecotourism in the future…
Find out more: 'How to travel independently to the Cerros de Mavecure'
6. Los Llanos Orientales 
The Eastern Plains of Colombia barely surface on traveler's radars, which is a huge shame because they are home to one of Colombia's most unique cultures, the llaneros or plainsmen (like Colombian cowboys), some of the country's best wildlife watching, and sunsets that have to be seen to be believed. Casanare department contains many giant fincas or hatos, vast reserves where you can go on a safari to enjoy sightings of cabybara, giant anteaters, anacondas and jaguars, as well as hundreds of bird species; whilst Meta department is more forested and contains hidden gems like the monument to the geographical center of Colombia in Puerto Lopez, and the chance to swim with pink river dolphins less than 7 hours from Bogota in Puerto Gaitan.
Find out more: 'Searching for Pink Dolphins in Puerto Gaitan'
7. Cauca
Long a stronghold of the FARC, this department still often hosts foreign visitors passing through the lovely white city of Popayan. But there is so much more on offer in Cauca: the Guambiano indigenous markets of Silvia, hiking in Purace National Park, exploring the unknown Pacific coast nature of Guapi (a staging post for the surely soon-to-be-reopened Gorgona Island)…and the real highlight is a visit off-the-beaten-track to the UNESCO-recognized archaeological marvel of Tierradentro, home to hundreds of ancient tombs and cave paintings, and a Colombian-highlight for many people who visit.
Find out more: 'Top 10 Colombian Travel Destinations for 2015 – Part 2'
So there are 7 amazing Colombian departments that stand to benefit a great deal from increased tourism (and the tourists are benefitting too: these places are remarkable!) should peace become a reality following Sunday's plebiscite. I'll leave you with one message about Sunday's vote: get out and vote, no matter what side you support: it's essential that this decision is made by as many Colombians as possible! And I'll see you in Guaviare…
Chris