I don´t know how to put this, but Colombia is kind of a big deal. We´ve been going on about how amazing this country is and how special travel in Colombia is for a few years now, and it´s quickly becoming obvious that the rest of the world is finally catching on. After seeing Bogotá and Medellin make it onto the FlipKey list of Top South American Destinations, we thought we'd delve a bit deeper into what awards Colombia has recently won. Here´s a list of our favourite ways Colombia is getting recognised internationally:
1. Medellín: Most Innovative City
We´ve already had a go at bragging about how Medellín beat New York and others to be named The Wall Street Journal´s Most Innovative City of the Year, but we reckon that no other city in the world deserves such accolades than this bustling, energetic, and forward-thinking metropolis. Bravo, City of Eternal Spring, Bravo!
2. Bogotá: City Climate Leader
Now, before you all get up in arms here and tell me that Medellín has a way better climate, let me explain. Although I personally love the exciting roller-coaster that is Bogotá´s daily weather, that´s not what I´m talking about. What I am talking about is the prestigious, inaugural, C40 and Siemens City Climate Leadership Awards, given to those international cities that are actually doing something to reduce their environmental impact and improve their sustainability.
Bogotá picked up the honours in the Urban Transportation category. If this confuses anyone that´s ever taken part in one of the moving moshes that is peak-hour Transmilenio, remember that this system with its dedicated bus lanes is just the start. Apart from the impressive cycle-ways that Bogotá has been a world leader in from the get-go, the Colombian Capital is home to Latin America´s first fleet of electric taxis, and we´re well on our way to converting the city´s bus fleet to hybrid and electric buses.
3. Goldman Environmental Award
While we´re on the subject of the environment, Bogotá has won again! Proud Bogotana, Nohra Padilla, has picked up the prestigious Goldman Prize for South and Central America for her ground-roots work in fighting for the rights of the city´s vital, yet oft-ignored informal recyclers. From her arrival in the big smoke after being displaced in the rural conflict, Nohra´s story is truly inspirational, and she deserves all the recognition she gets. Much respect from all of us adopted rolos.
4. Colombian Beaches in the Limelight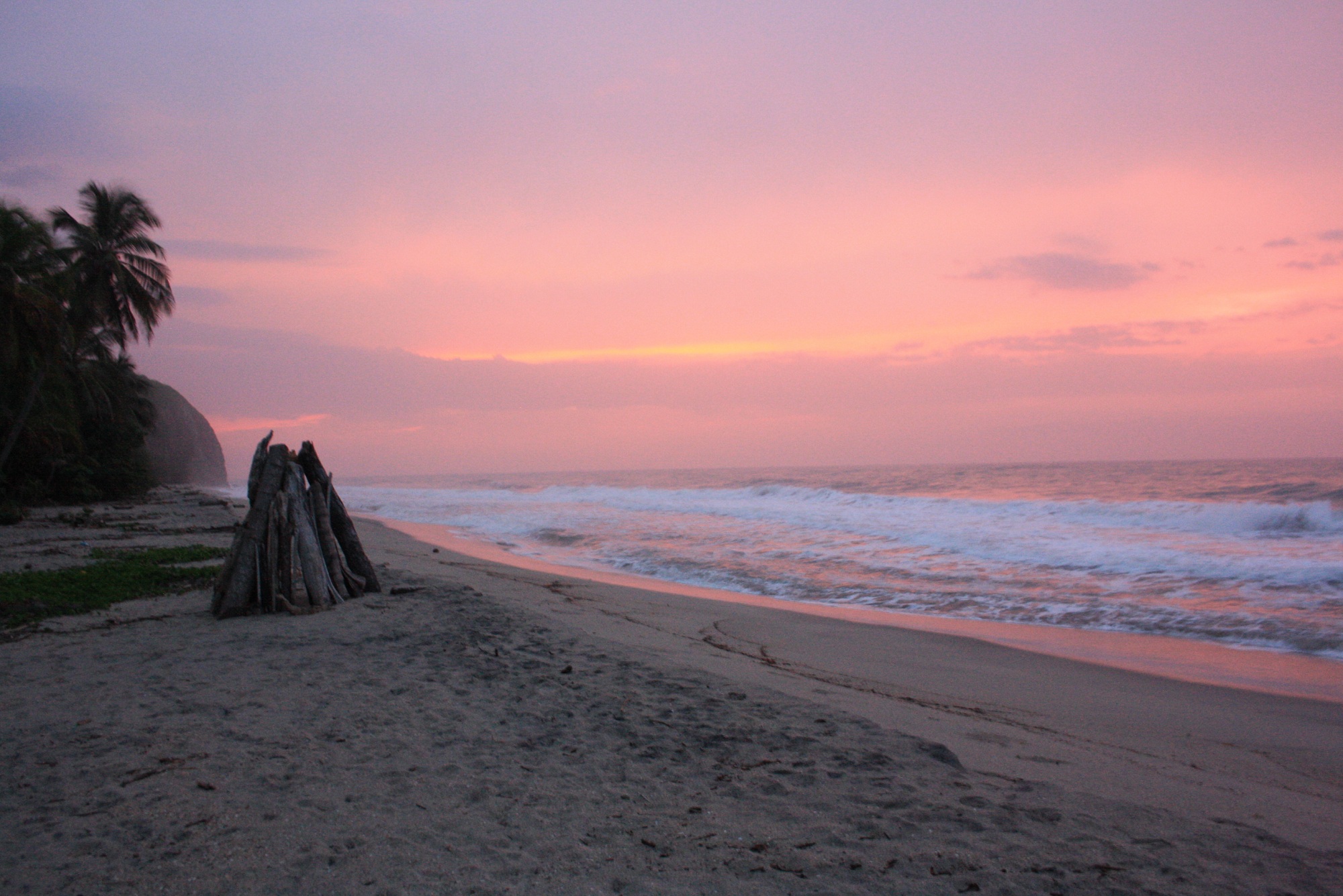 We done told you that Colombian beaches be cray. Both San Andres and Tayrona beaches figured in the top ten finalists for the World Travel Award´s Leading South American Beach Destination. We all know that wild, secluded Tayrona should´ve won, but let the more mainstreamsy Argentinian beach baby have its bottle. We all love our Colombian beaches the way they are.
Oh yeah, and in the very same awards, Bogotá sanctuary, Hotel 101 Park House, picked up the title for South America´s leading boutique hotel. Boom.
5. Colombia Goes Pop
And in the sexiest way possible. Not only did that heart-throb, Juanes pick up the Latin Grammy for Best Album of 2012; and that other dreamy crooner, Carlos Vives, go double diamond with his latest album; but Shakira has picked up the prestigious Victoria´s Secret prize for the world´s sexiest curves. Just like hips, Science doesn´t lie; so don´t try to argue with it, OK?
6. Bogotá: Hipster Leader
Just beating out Portland and Melbourne, Bogotá blitzed it in the Totes Inaugural Hipster Leadership Awards That Gilesy Just Made Up. At the time of publication, the thriving Bogotá hipster community reamained unavailable for comment, apart from citing that awards are "totes mainstream," and that "we´re not hipsters: you don´t know us, brah."
These, of course, are just the top 6. Other citations include the founder of Lonely Planet naming Bogotá´s International Airport as one of his favourites, Cali, as usual, being touted the world´s Salsa Capital, and Colombia picked as the world´s friendliest country. But, we already knew that, right?