Well, if you´ve paying any attention at all, you´ll know that I´m talking about what kind of economics? Anybody? Anybody? I mean, you´ll know that ¨puentes,¨ which is Jamaican for ¨long weekends,¨ are pretty damn boring here in Colombia. For example, if you´re in Bogotá for the one starting tomorrow, I´m afraid that the most you can get up to is shaking everything that your mama (or anybody else, for that matter) gave you at Salsa al Parque, to no other than the amazingly-named Ruben Blades. Look, you can´t have everything all the time, OK?
If, like most other Colombians, you somehow make it to Villa de Leyva (get some arepas boyencense on the way, remember), I´m afraid you´ll just have to console yourself with the paltry two festivals happening there: the 38th annual Kite Festival, and the Wind Festival.
First up, I want to talk about the Wind Festival. Started way back in 1879 by the same roving band of twenty Antioquians who founded the city of Manizales, this festival revolves around the traditional love of frijoles that they brought along with them. All weekend, competitors in the main attraction, called the Wind Master Event, eat as much of this protein-rich, musical fruit as they can stomach, in preparation for Sunday´s competition, which involves the artful production of sounds from each challenger´s posterior. Much like in the Olympic sport of diving, a panel of hand-picked judges awards scores based on difficulty, duration, and artistic ability displayed by the flatulator.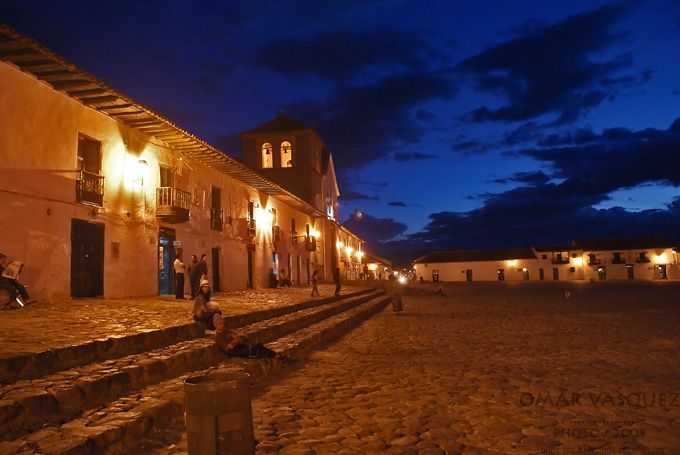 If this all sounds a little too high-brow for you, why not go to the event that I didn´t just childishly invent instead? The 38th Wind and Kite Festival hits Villa de Leyva (which, if you haven´t been paying attention, we talk about here, here, and here) this long weekend, attracting droves of city-slickers to step into the beautifully white-washed time machine that is the Villa, whose skies will be dotted in a kaleidoscope of the weekend´s main (and nonfictional) attraction, KITES.
If this doesn´t stir you to the very essence of your being, it´s probably because you don´t realise how beautiful, exciting, and downright dangerous this noblest of sports can be. Kites were said to be invented in China to ward off evil spirits, and have been used to awe and demoralise enemy troops, both in China and the antebellum United States. Kite fighting is banned in some regions of Pakistan, due to the extreme level of danger involved. In Villa de Leyva, battle-hardened professionals – in teams, pairs, or resolutely toughing it out solo –  from all around the world will flaunt their decades of experience to win one of the many hotly-contested titles up for grabs. In Colombia, my friends, August is the kiting month, and nowhere is this more joyfully – or, dare I say it? nerdily – demonstrated than in Villa de Leyva´s massive main plaza.
If the rigours of professional kiting sound just a little too intense for you, never fear, as Monday is the day for mere mortals to have a go at clumsily maneuvering their kites around the powder-blue sky. This year, this family aspect of this excuse for city-slickers to invade Villa de Leyva will be emphasised, and it´s something that kids of all ages will really dig. The usually tranquil VDL will be buzzing with festive enthusiasm. If you haven´t booked already, don´t worry! You´ll probably find it a struggle to find bricks-and-mortar accomodation, but there will still be ample camping space, and, really, there´s no better way to enjoy the Villa´s colonial charms. Still, there´s not much time! The kites are released tomorrow, so RUN!!!!!