"The town that Time forgot" is a phrase that literally gets bandied about a bit in the travel-writing industry, kind of like the word, "literally." It`s particularly difficult to avoid here in Colombia, where Old Father Time seems to have a serious case of Alzheimer`s. There are four of these Colombian time warps, though, that we here in the semi-virtual See Colombia Towers believe stand head and shoulders above the rest. It`s high time they were pitted against each other, to see which of these colonial towns has the most time abandonment issues. Here they come in reverse alphabetical order – just to mess with your head. Literally.
Villa de Levya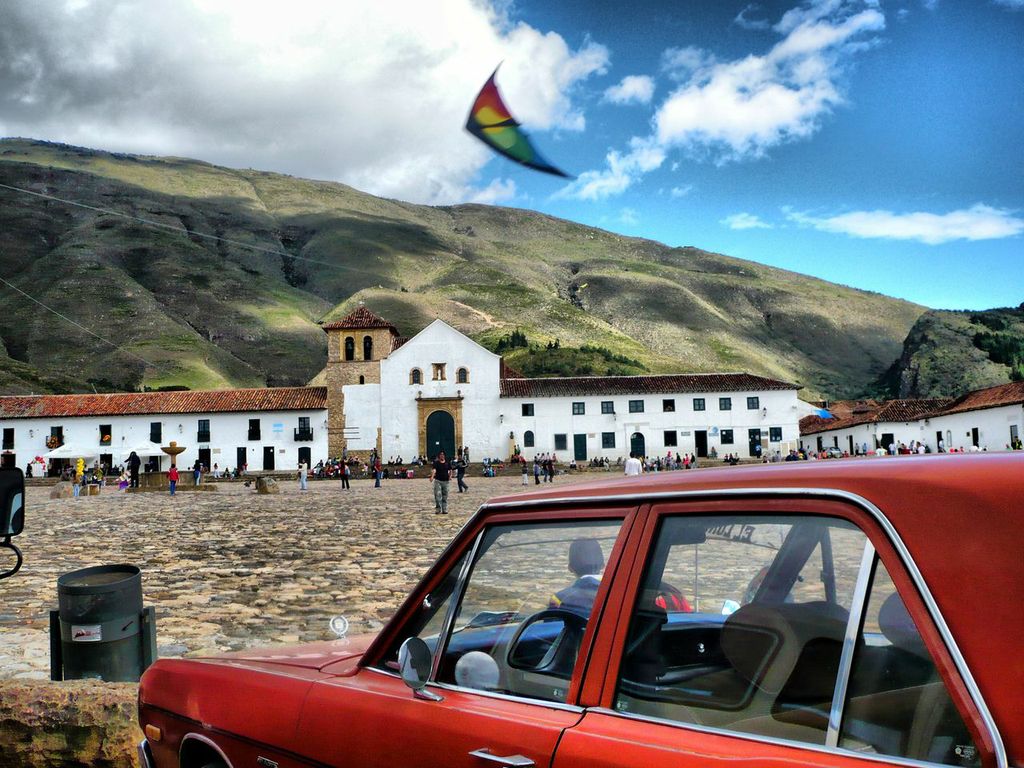 We here at the based-on-a-true-story See Colombia Towers, just like all the other Bogotanos, adore Villa de Santa Maria de Leyva, or, as we like to call it, George for short*.  Founded in 1572 and having a current population of around 12,000, VDL looks pretty much the way it would`ve way back then in the 16th century. We can thank the laid-back pride of the locals for this, as well as the Colombian Government for proclaiming the whole town a National Monument back in 1954. In a truly impressive feat of civic pride, every house in this big town (a city, really – just not how we know them) is immaculately white-washed and trimmed in green. The whole cobblestoned town is beautifully situated in rolling (not literally) green hills, with plenty to do in its surrounds. There`s no better accident to experience than to find that your Bogota day-trip has turned into a week in this superbly relaxed haven.
Santa Fe de Antioquia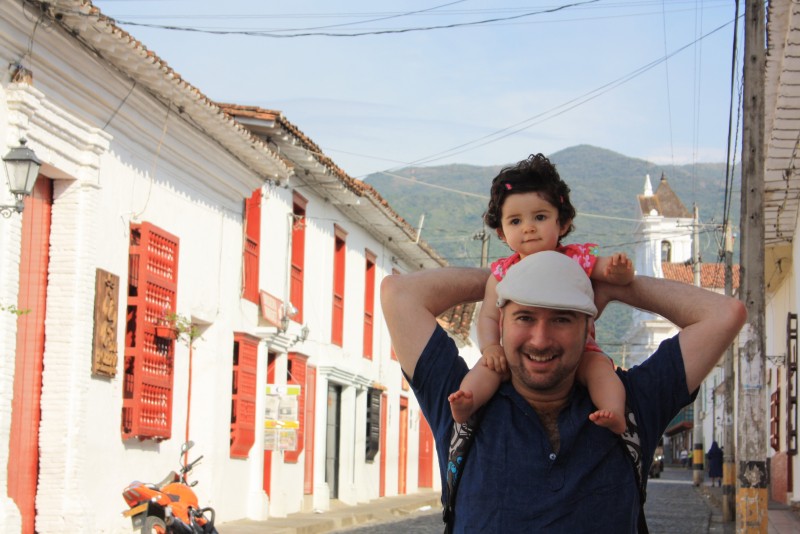 The paisas of Medellin would argue (of course they would) that their refuge from the modern world, Santa Fe de Antioquia, is every bit as good and time-trapped as Villa de Leyva. Villa de Santa Fe, as it was called back then, was founded in 1541, and, as a result, is often called the cradle of paisa culture. It is yet to be established whether the paisa`s love-affair with the mullet began back then, but we`d like to think that it did. The town was re-named when it became the capital of Antioquia, a title it held for 13 heady years, before nearby Medellin took the governing role. We think this was actually a good thing, as this meant that the modern world forgot about the place, and it instead went about the task of slowly accumulating history. Just like VDL, SFDA is immaculately whitewashed, cobblestoned, and preserved, and it was also declared a National Monument, only 6 years after Villa de Leyva. With a population of 23,000, and weather significantly warmer than its colonial cousin in Boyaca, this sleepy city is the perfect foil to Medellin`s modern buzz. But is it better than the others?
Mompox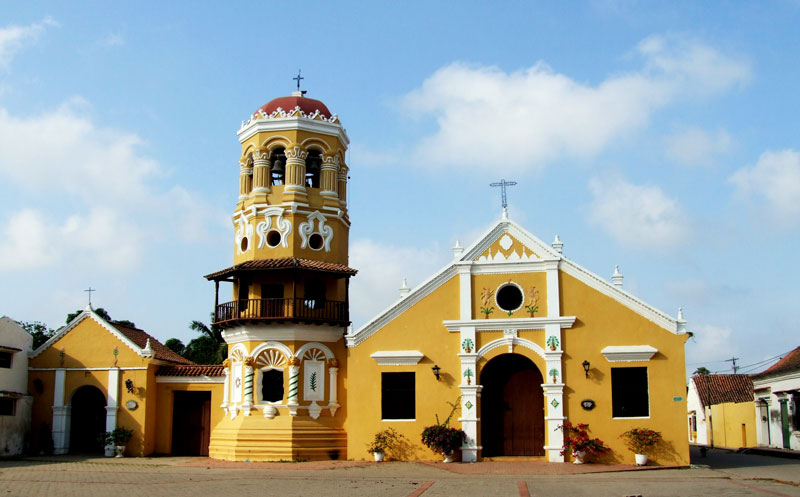 Mompox. or Mompos (you get to choose how to spell it), or, indeed and more formally, Santa Cruz de Mompox, used to be politically important, just like Santa Fe de Antioquia. Founded in 1537, this town was a safe port on the vital Magdalena River, which attracted rivers of Caribbean wealth back in the day, something that can still be seen in the stately old buildings often still carrying out their original roles – such as the San Juan de Dios hospital, said to be the oldest still-functioning hospital in the Americas. A change in the river`s flow signified the end of Mompox`s regional importance, and this island town slowly faded into obscurity. Today`s 30,000-odd citizens remain proud of its history – recognised by UNESCO as a World Heritage Site in 1995 – and their relaxed, somnolent way of life. Best accessed from Cartagena or Santa Marta (and with a similar tropical climate) , this dream of a city is a difficult one to wake up from.
Barichara
Villa de San Lorenzo de Barichara, to give it its catchy full title, isn`t far from Colombia`s Adventure Sport Capital, Dora the Explorer I mean San Gil. With such an opening sentence as that, I could now do the whole hackneyed thing of continuing with "but it feels as though it`s centuries away," but I won`t. You`re welcome. Barichara, which means "a pretty nice place to have a good old rest" in the Chibcha language, is just as sleepy and whitewashed as the above three towns. Just like VDL and SFDA, it was proclaimed a National Monument in 1978, something the 7,000-odd locals are pretty proud of. Having been founded just in 1702, it`s a mere whipper-snapper compared to the other three time-traps, but all the buildings from that era are beautifully restored, and the local artisanal crafts have been meticulously passed down the generations. It is also the world capital of the delicious Hormiga Culona, or big-booty ants; which I reckon is a good enough reason for you to go all by itself. Also, the town was founded because a vision of Mary told a farmer to. The Virgin Mother of God is pretty hard to argue with, I reckon: she did happen to pick out a beautifully tranquil spot amid the dramatic colours of the Santander region. It is so beautiful and tranquil that a team of independent scientists named it the Prettiest Town In Colombia. Don`t even try to argue with Science.
So, who wins? Does Villa de Leyva`s massive plaza and amazing surrounds earn it the title of Colombia Time Travel Capital? Or, does the birthplace of the paisa phenomenon deserve the crown? If it does, won`t the beautifully dreamlike Mompos be rightfully disappointed; not to mention the Mary-sanctioned, heritage rich Barichara? I`m too cowardly to name a winner. You be the judge. Please.
* Disclaimer: Nobody, least of all us, calls Villa de Leyva, George for short.