No, it's not something rude to do with Santa Claus. In a country where you'll see taxi-drivers; ladies dolled up in high heels; and muscle-bound men in singlet-tops crossing themselves repetitively and fervently when they pass under the shadow of one of Colombia's countless churches, it's little suprise that the week leading up to Easter is kind of a big deal. So much of a big deal, that we'd say it comes in Number One with a bullet for holidays in this country – a country where 90% of the population is said to consider themselves Catholic. Colombia: putting the Holy back into holiday.
So, if it's such a big deal, what actually happens?
Rest assured, whatever it is, it's done with characteristic languid fervour and flair.
First and foremost, and I'd suppose unsurprisingly, it's a time said to be for reflection and religious devotion. And, it really is. From Mompos to Popayan (which happen to be the Catholic epicentres for this particular week and a bit), people will be praying, parading, and basically getting down with their good Christian selves. The major period for this religious celebration and display is the Wednesday to Friday before the Easter Weekend, and it is quite the spectacle, even if you're not usually that way inclined.
The second exciting thing for Colombians about Semana Santa is it means SCHOOL'S OUT!! Most Colombians get the week off, thanks to the death of their Saviour, and they do their upmost best to make the most of it. Relaxing with the fambly, catching up with people they're usually too busy to see; this week is a  national period dedicated to good old R and R. This time off also means that the major cities are emptied, and the tourist hotspots are filled. Not only will Mompos and Popayan be jumping, but places like Santa Marta, its surrounding beaches, and Villa de Leyva will be heaving with Colombians escaping the big smoke.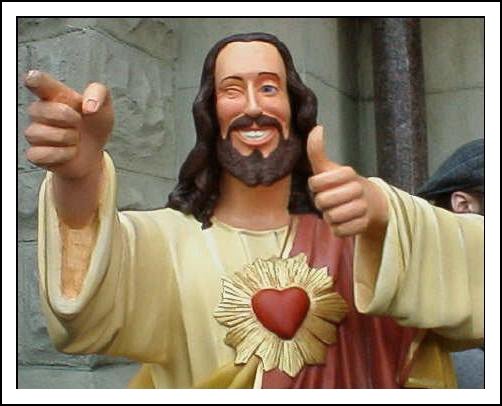 What does this mean for that humble sinner, the traveler?
Well, two things, at least. Either make your way to participate in the divine spectacles of the more devout cities – try Ipiales and its spectacular church, Pasto, or Pamplona for celebrations that, if not as massive as those of the aforementioned Catholic capitals, will still be observed with much gusto. Or, why not take the chance to explore cities eerily devoid of the bustle they usually host? Either way, you're going to feel an aura of devotion and joy generated by the good people of a country where Jesus is just alright.