So my time at See Colombia Travel is coming to an end. By this time tomorrow I'll be sitting on a beach, tucking into my second or third ice-cold Aguila of the day, and pondering the eternal question: should I have fish or fish for lunch? It's always a tough call…
Don't get me wrong though, I have thoroughly enjoyed my time writing for Colombia Travel Blog, but the lure of travel is once again proving to be too strong, and in the 6-odd weeks I have left in South America before returning to England I have decided to see some more of the sights that are making Colombia one of the fastest growing destinations in Latin America.
So where will I heading in these 6 weeks of freedom? Well, loyalty to the cause is keeping me firmly in Colombia, and I am going to lay out my itinerary for you here, not as a convenient guide to potential stalkers, but rather as a way of showing the astonishing variety that Colombia has to offer all travellers.
Day 1-2 – Just a couple of days in Santa Marta to relax on a beach with a good book and a few of the aforementioned Aguila's to shed my city eyes and get ready for the next part of the trip…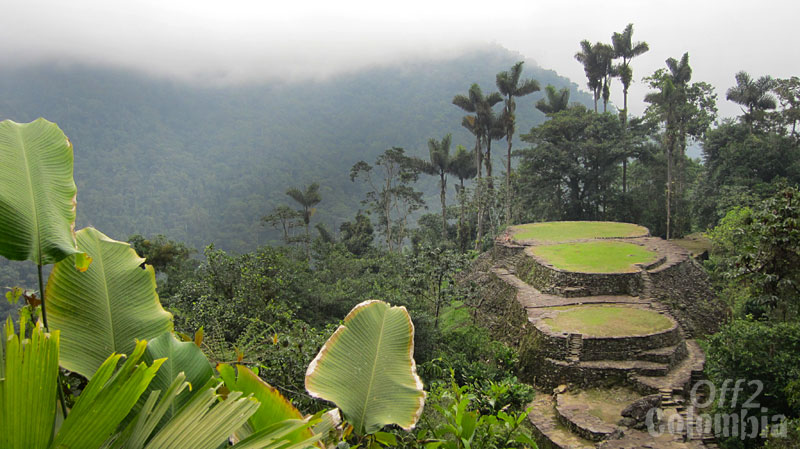 Day 3-7 – The famous trek to the Lost City. 5 days and 4 nights of trekking through the gorgeous coastal jungle of the Sierra Nevada de Santa Marta, including several river crossings and the prospect of climbing around 1000 ancient steps, with the ultimate aim of reaching the lost city of the Tayrona civilization. It's a highlight for many people on their South American odyssey, and I'm looking forward particularly to seeing if my slightly dodgy ankle can handle it (many thanks to Paul 'Chopper' Fowler at Friday Football).
Day 8-14 – Cabo de la Vela and Punto Gallinas in La Guajira Peninsula. This area of Colombia is becoming one of the continent's must-see destinations on account of it's almost supernatural landscapes, and location at the northernmost tip of the continent, and I will be able to spend a week there, rolling down sand dunes directly into the sea, eating freshly caught lobster from my hammock, and generally demonstrating why South America is the best continent for travellers there is!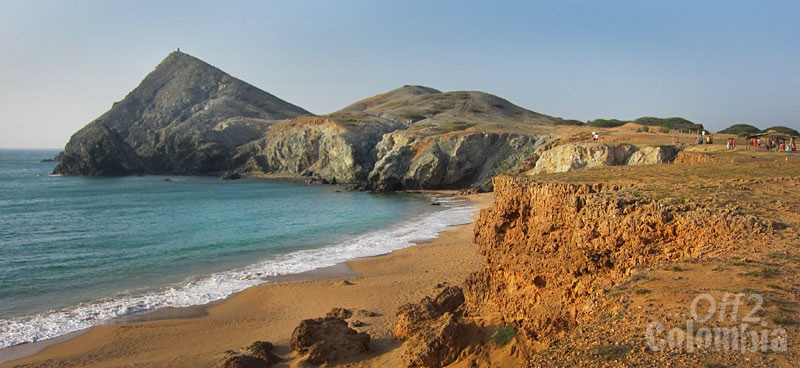 Day 15-17 – I will be heading back down the coast to Taganga and booking myself a place on a diving course to finally nail my PADI. Colombia has some of the richest and most beautiful marine life around, and offers very reasonably priced diving courses: it certainly beats learning to dive in a municipal swimming pool in Manchester!
Day 18-22 – Following the relatively exerting previous few days, this period is reserved for general relaxation (I know, it's a tough life!) on the stunning beaches of Tayrona National Park, and in the little village of Minca. This is a great chance to get to know both sides of the park, and I'm particularly looking forward to spotting some of the park's hundreds of species of bird.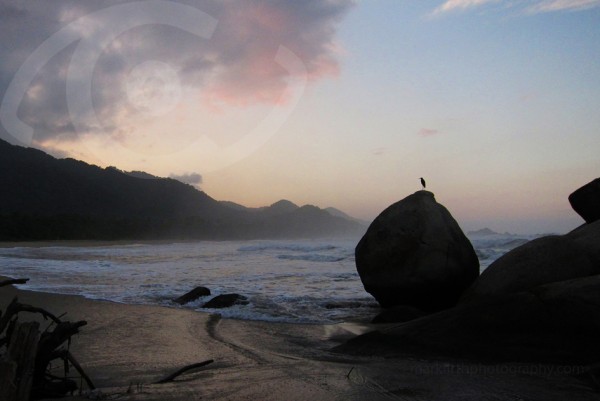 Day 22 onwards – The next week is a little vague at the moment. I am definitely planning to take a trip inland from Taganga to Aracataca and have a little marvel at Gabriel Garcia Marquez's birthplace; Mompox is also a potential destination in order to enjoy an experience right out of Colombia's past; and the lure of a second visit to the bewitching city of Cartagena might also be too strong to ignore. Any other thoughts?
After this it's back inland to Bogota (possibly via Medellin) for a flight to the other extreme of the country: Amazonas. I will have over a week to sail along the greatest river on earth, paddle a canoe with some pink dolphins, chow down on freshly fried piranha and squeeze in some more world-class wildlife watching as well.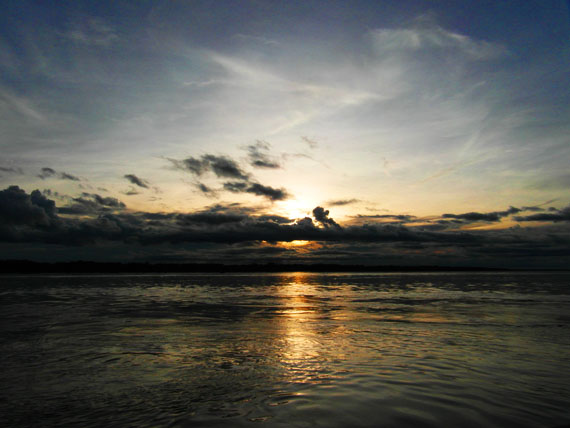 Finally, after I land back in Bogota, it's off to Salento to hike in the Cocora Valley amongst the gigantic wax palms that make the area so famous. Then a few days in a hammock preparing for my return to England…and that's that!
I will be contributing some guest posts from my travel to Colombia Travel Blog over the next few weeks, so keep an eye out for those. And make sure to visit Colombia! As the tourist board is so fond of telling us: "The only risk is wanting to stay." I have certainly found this to be true.
Chris