So we've heard what people from all around the world have said about why you should come to Colombia, and we at the Colombia Travel Blog have made our feelings pretty clear, too. We're also part of a group of Official Travel Bloggers in Colombia that includes over 30 expats from all over the world writing about the country. We also made this infographic of 5 Reasons to Come to Colombia to help you along the way…
But, don't just take it from us mere mortals… Look at who is paying close attention to Colombia these days.
Anthony Bourdain
Celebrity Chef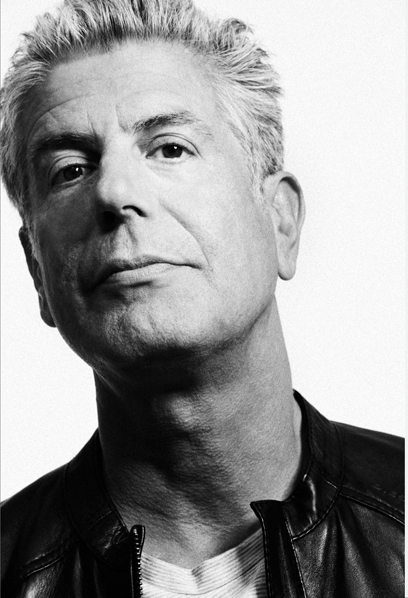 While filming in Colombia, Bourdain stated: "It's ludicrous this place exists and everybody doesn't want to live here."
Steve Tyler
Aerosmith singer
During an Aerosmith concert in Bogota, Tyler paid homage to the Colombian audience by screaming: "Que Chimba!" ("How awesome").
Mick Jagger
Rolling Stone
Jagger, a long time visitor to Cartagena (even during the time most people didn't dare visit the country at all), has reportedly got property in the city.
Bill Gates
Mr. Microsoft
Bill Gates is one of the many businessmen investing in Colombia, and has visited on several occassions to promote computer education. Gates said he was delighted to be in Colombia, and his optimism for the future of the country and his own project here.
Scott Steindorff
Director of Love in the Time of Cholera
Initially Steindorff was going to film 'Love in the Time of Cholera' in Brazil, but was persuaded to visit Cartagena. He quickly changed his mind. "When I got here, I fell in love with the place."
Bill Clinton
Ex-President of the US
Clinton had an important part in 'Plan Colombia', but has visited recently with wife Hilary, exclaiming that the food here was "wonderful". He'll be visiting again in February for a spot of golf.
Charlie Sheen
Actor
On a visit to Cartagena to scope out the city for his upcoming film project, Sheen praised the food before expressing his contentment to be in Colombia, especially in a city as "beautiful as Cartagena".
Anderson Cooper
Television Anchor
After announcing Medellin to be one of his favourite cities in the world, Cooper stated that: "Colombia is a fantastic country. They've overcome a lot, and there are many exciting things happening here. It's a great place to visit."
Sam Zell
Billionaire Real Estate Investor
Zell has talked at length about opportunities in Colombia, calling it the "next star of Latin America".
Mel C
Spice Girl
Having admitted to her fears of coming to Colombia, Mel C conceded: "I'm crazy. Cartagena is beautiful."
Not only this but Lindsey Lohan and Beyonce are both planning to visit. Britney Spears recently played here. Morrissey, MGMT, TV On the Radio and many more indie acts are due to arrive on the scene.
Looks like celebrities are getting pretty star struck by our beloved Colombia.
Paul