Hello Everybody,
JL here, hoping you had a great Christmas wherever in the world you are, we surely enjoyed our Colombian Christmas Traditions and the many novenas we were invited to!
This is the last week of the year and here at the Colombia Travel blog we want to keep reflecting this fantastic year. In the last couple of days  we have already gone through our personal top 5 top 5  posts in 2011 and our top 5 moments of 2011 , today we want to share with you our 10 most popular posts of the year according to you,  loyal readers ( and to Google Analytics of course)
We actually have few posts with the word "sex" in them (we're not that kind of blog 😉 ) so we were surprised to see the amount of interest this post about the sex strike in the Colombian Village  of Barbacoas generated. FYI, they built the road, the strike is over and we assume not only women are very happy about it.
We have written a lot about Juan Valdez this year, we're proud to know that a Colombian Brand representing our finest export ( coffee , of course) has a very well built strategy able to get across the concept of a very high quality product that has turned into a Colombian Icon. Starbucks just doesnt exist here in Colombia, Juan Valdez is the coffee king!
8. Two sides of a Criminal: Pablo Escobar's Twisted Robin Hood Image
With the Pablo Escobar excursion launched in September,  this post generated a lot of interest. After the demise of this criminal, the city went under a radical transformation, even becoming the most sought after city to live in Colombia for foreign retirees and expats in general. Paul was very surprised to find out  during a  trip to Medellin earlier this year that there's still some people that miss his "Robin Hood" actions.
This was one of the highlights of our year, no doubt. It was teh first Medellin Flower Festival for many of us in the team, and we were amazed. A whole week of parades, parties, flowers and fun! This is beyond words, hence we decided to post some of our pictures.
Around 40% of our team comes from the United Kingdom of the Great Britain and Northen Ireland and all this Brits expats  are in love with Colombia, but they sometimes miss some of their ancestral traditions (that involve mainly beers, pubs, fish and chips). However, after a year of living here they have solemnly declared that Bogota is indeed the "London of South America" … do we all agree? The debate is still open!
5. 3 Colombian Phrases  you Shouldn't Translate Literally
Hilarious , definetely one of my personal favorites, if you havent read it please do so. You'll think twice before translating "me estas mamando gallo" literally.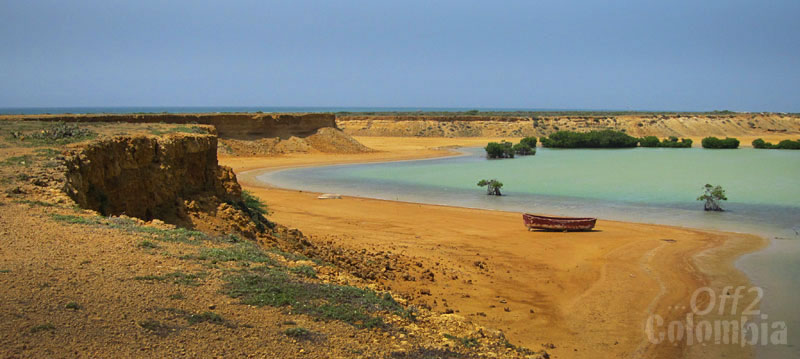 Bogota, Medellin and Cartagena are absolutely amazing destinations to start your Colombian discovery, but if you have a few extra days or if you're coming back ( we know you want to!) , here's a list of 5 Colombian Destinations we think you must go and see before they become too popular.
On November 11, 2011 we gathered 11 people from all over the world  currently living in Colombia to tell you why you should be here. The result was a fantastic collection of love letters to Colombia.
Soon to become a motion picture! ( not really, but this little post and video gave us HUGE surprises that will become tangible in 2012, we just want to say that a certain Mr. Zuckerberg himself expressed special interest in our love story.) This video represents who we are in a nutshell, very passionate and comitted to everything we do — and we love social media, too!
Maybe is because of Colombians abroad getting homesick about their beloved christmas traditions or maybe expats in Colombia looking for what – and how – to do during Christmas. In any case this very recent post became the most visited of them all in 2011.
Here's looking forward to 2012!
JL & the Colombia Travel Blog Team.