Para la version en castellano de este post , por favor hacer click aqui.
Hola! Today I want to share something very special and personal with all of you… please take a look at this video before reading today's Colombia Travel Blog post:
The last two years have been wonderful for me, not only was I able start achieving my dream of  working in promoting Colombia to the world and show how incredible this country is,  but – partially because of that – many unbelievable things  keep happening  to me and I have run into some of  the most wonderful people I have ever met. One of them is now my husband, and today , a year after his amazing wedding proposal, I want to share with you the story of two travelers that were meant to meet each other and tell you about one of the most amazing experiences of my life: the day I got engaged!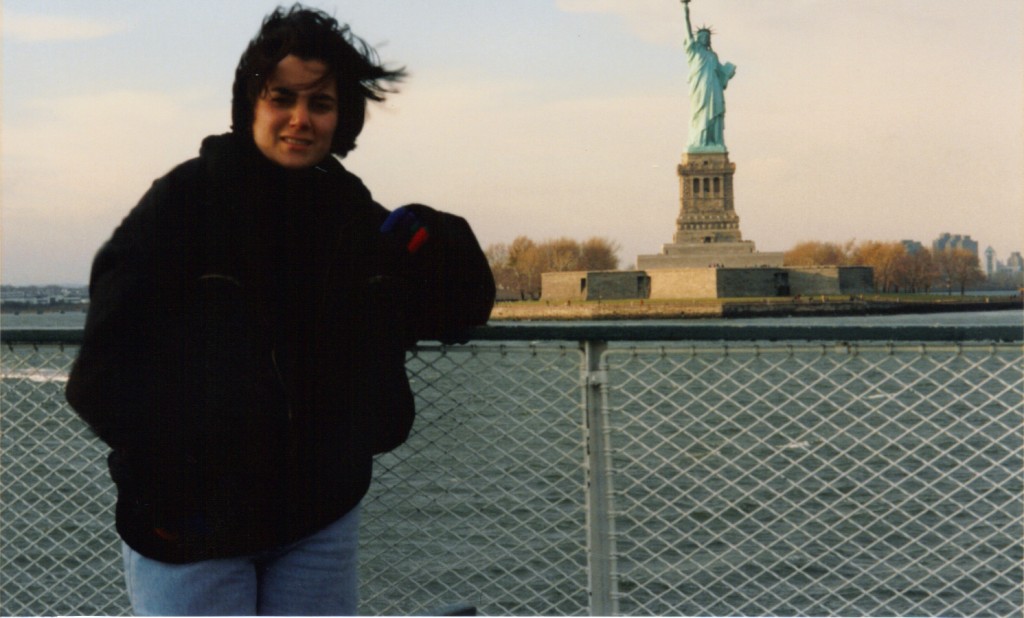 Having travelled and lived abroad for so long, I reached a point where although I didn't want to stop travelling, I did think a lot about love and kids and settling down "somewhere" or maybe just find "someone" that enjoyed travelling as much as I do and, "somehow" we would find the way to "settle down" and keep on travelling…. was that too much to ask for??
In early  2009 I organized, as part of my former job, a seminar about the famous "`law of attraction"` conducted by Tatiana Arias a beautiful soul and a very good Colombiana friend. One of the exercises during the seminar was to write a declaration on a specific area of our lives on a piece of paper; I decided to write about the perfect partner for me. So, I wrote on a little red post-it  that I wanted a man that loved travelling and kids and settling down "somewhere" and I described him exactly as I wanted….  after all I could write anything I wanted on that paper … so  I didn't restrain myself !
About a month later, I got a Facebook friend request from the most gorgeous man ever J.  I saw his pic and thought he was very good looking but also thought  " Mmm …  he is Peruvian and lives in Argentina", so I decided not to get too excited, as I didn't know many successful long distance relationships. Anyway, I decided to write back because we share a friend to whom I'm very grateful to, and asked him if we ever met through Bruno whilst I was traveling in Peru.
His answer was one of the funniest things I had ever read until that point in my life. No, we had never met "in person", but he said he saw my picture and just felt he had to get in touch with me, something he had never ever done before (contacting someone on the internet, out of the blue) . So I accepted him as a Facebook friend and we started writing Facebook messages almost every day. I was so happy to have accepted him… It looked as if we shared so many things in life … and guess what? Yes, we shared a passion for Traveling!!!
He had been all over the world, he had even also lived in England for a while  (like me) and slowly, we discovered that we had actually been in a number of  countries at the same time, that we even had common friends but for some reason we had never met.  But more important:  travelling was really his passion (so much that –back then – he  co-owned one of the biggest Latin American Incoming tour operators). We kept on chatting and writing emails, and while chatting one day after a little more than a month,  he wrote saying that he felt something very special was going between us and that he thought we were already  "grown up" enough to admit it,  also he told me that, if I agreed, he wanted to go to Colombia and meet me there… I almost fainted and thought, am I really a grown up?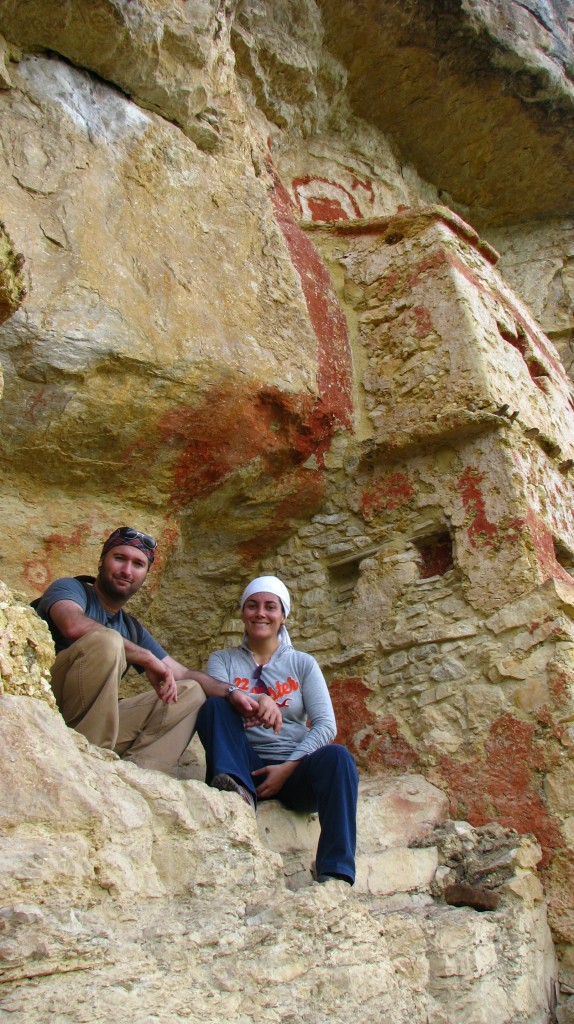 He finally made it to Colombia about a month later. From that very moment my life changed completely, 4 days from there we decided that we would be together and that we would have to get our things organized so that we would spend that Christmas and the rest of them together. And so we did, and now here I'm writing from our apartment in Bogota about the best wedding proposal ever…. MINE!!! …but lets not jump ahead so quickly..there's a lot more 🙂
Back in April 2010 we traveled to Peru for 2 months, and it's only now that I realize how elaborated and well planned his wedding proposal was. Starting in March he told me several times, very subtly, that when in Lima, we were going to attend the June premiere of a short film made by Alex, one of his friends.
So on June 2nd last year, he went to work and by mid day he called me telling that he had an emergency to attend at the printers regarding some brochures for a travel show and that he was going to go back to our hotel late, just in time to take a shower and leave for Alex's premiere. So during the afternoon I just went shopping and then went back to the hotel to wait for him and rush to the theater were the infamous "premiere" was going to take place… Little I knew that in fact he was at the theatre getting ready  the final details for my secret proposal. So he got back around 8 PM and I was a bit worried because we were going to get there very late… we were already about 20 minutes late when we  finally headed to the venue.
About one block before getting there I held his hand and noticed he was very nervous, so I asked him why and he said that he was proud of his pupil's very first short film and just wanted everything to go as planned.
Anyway, we got to this especial little theater in Barranco, Lima's Bohemian area, called Mocha Grana late …. VERY LATE, so when we got in, all the lights were shut and we HAD to sit right in front. Alex was at the stage rambling about how grateful he was about all of us coming to that very important day of his life, the audience clapped ant the lights went out.
The film began, credits started to appear on the screen and some 30 seconds later JL (my  then boyfriend)  told me he wanted to go to the toilet.  I thought   " Uuuhhmmm??? but we just got here!!!" So he left and I just sat there looking at the screen and thinking how ashamed I was for being late. Then when the credits finished and I was expecting the film to start ….his voice came from the screen out and started talking to ME!!!
At first I didn't understand what was going on, I didn't understand why a camera man, all of the sudden,  was filming ME, I was confused because there were pictures of us when we were little on the screen!!!! When I realized what was all this about and while listening to JL saying the most beautiful things and watching the images,  I started laughing and then crying and laughing again…. and at the end of the sweetest video I had ever seen, his voice said  – as if it was a movie trailer –  " Marcela Mariscal, te casarias conmigo???"  and two little boxes, one for " yes " and one for " no", appeared on the screen.
At that point a spotlight above the stage turned on , and JL appeared at the stage asking me to join him …. but I was glued to my chair!!  J. I don't know how I managed to get up and to the stage, when I did; I turned around and saw about 40 people, all friends and family. They were all clapping and laughing and cheering us…. ohh my goshhh… it was absolutely beautiful. "Thank you all for coming, but this part is personal" he said, so he walked with me right at the very back of the stage, where no one heard, and proposed.
And I, of course, said "Yes"
After all the clapping and cheering, while having sushi and champagne with all our friends and family at the theater's lobby, we all cried and laughed together… most of the women there punched their husbands for not being as creative as  JL and most boyfriends punched him for setting the standards too high!!!
What a magical night it was!  And what a magical couple of years for that matter …  a little more than two years ago I was dubious about starting a long distance relationship with a traveler like me, now I have learned that when you really want something, you just have to put things in motion, DO things for them to happen. So now, I'm not traveling alone anymore but with the man I want to have by my side forever.
Many other things have happened since, we got married last January in Bogota and JL decided to sell his shares at his former company and take a –well calculated- leap of faith moving from Buenos Aires and to Bogota, and join me in the See Colombia Travel project to promote this (our) country to the world … and most important , in November 2011 we are expecting a little traveler ready to explore the world with us!
Thanks a lot for letting me sharing this with you!
Marcela
PS: Thank you all very much for all your comments and visits, I will publish them later this week. I have received a huge number of visits and comments only a few hours after its publication.
I would like to welcome you, if this is the first time you visit it and let me take this opportunity to kindly ask you to click "Like" in the right column and to visit our main web www.seecolombia .travel.
To all our readers abroad, please remember that if you need information about travelling to Colombia or the rest of South America, all you have to do is send me a message, I'll be more than happy to help you.
PS2: We'd like to thank Alexander Reyes (http://www.soyalexreyes.com/) for helping JL with the animations, editing, video concept and his unlimited and generous friendship , Andrea Lopez for the very cute drawings that were used for the animation part (which by the way you can buy here: http://www.etsy.com/shop/quinch?ref=si_shop ), Christopher Farfan who lent JL his sound studio for the voice over recording (http://www.myspace.com/christopherfarfan) , Sandra Cassinelli for the event organization and Rory Sheldon, the coolest Botswanian ever for being our cameraman that night. Thank you all!
Abrazos!
Marcela