Bogotá may not have the biggest expat community out there, but the one it does have is thriving, well-connected and, best of all, pretty damn fun. There are various opportunities to meet up with expats from all over the world in that are living in Bogotá and exchange stories, guzzle beers, reminisce about life back home, reflect on life in Colombia and generally share the experience of being an expat in Colombia with likeminded people.
So what are our picks for the best hangouts? Glad you asked.
1. Gringo Tuesdays, La Villa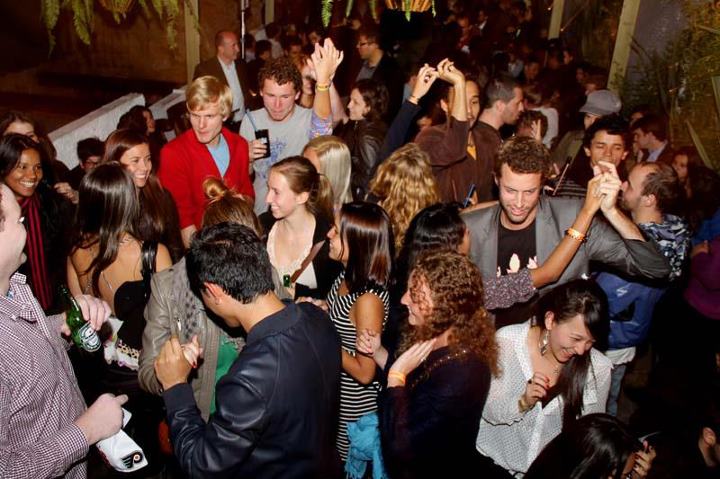 There's good reason this is number one on the list. Gringo Tuesdays is the ideal place for any newcomer in the city to make friends thanks to the swarm of expats and friendly locals that frequent the event. Taking place every Tuesday, it starts out as a language event (2×1 drinks until 10pm) and then swiftly switches gears into rumba mode, and that's when the fun really starts.
2. InterNations Events
InterNations is a global community of expats that helps you locate people from around the globe in the city you're in. The Bogotá community is expecially thriving, organising regular events to keep old friends close and newcomers in the loop. InterNations is particularly useful for expats looking to do business and really make their mark on the city.
3. Couchsurfing Events
Couchsurfing may not be what it used to be, but it remains a useful tool for expats trying to make contacts in new cities with like-minded travellers. Events range from frisbee to football to live jazz to a good ol' fashioned knees up, and friends you make at Couchsurfing tend to stick with you for your entire stay in the city.
4. Chiva to Andres Carne de Res
Many hostels in La Candelaria (including Cranky Croc and Explora) offer a great deal for a chiva to Andres Carne de Res in Chia, including entrance and some drink. This, naturally, is a great way to meet fellow travellers and many on the trip will be planning more permanent stays in the country (at least they will be after the night out). It's an unforgettable night and with the seemingly endlessly flowing stream of aguardiente, you're bound to make some friends.
A chiva is basically like a nightclub on wheels, for those wondering, and Andres Carne de Res is the place to go on a night out at the weekend.
5. The Irish Pub, Zona T
Not so much famed for events so much as being a general haunt for gringos, The Irish Pub – like any good Irish pub around the world – brings together pretty much every type of foreigner there is in Bogotá. This, of course, is a case of for better or for worse, but if all else fails and you can't find some decent company, at least there's some delicious beer to console yourself.
Have we missed any of the list? What do you think?