Oh, hello there!
Welcome to the See Colombia Travel Year in Review for 2012. It's been some 12 months for us. Our team has grown hugely (welcome to all the new faces once again!), we've brought many, many more happy clients to Colombia and we've found ourselves in the media all around the world.
Hashtag #successful.
Here we're going to take a look at the biggest events of the year in Colombia, as well as some of our trips around the country. Enjoy!
Colombia Tourism Hotting Up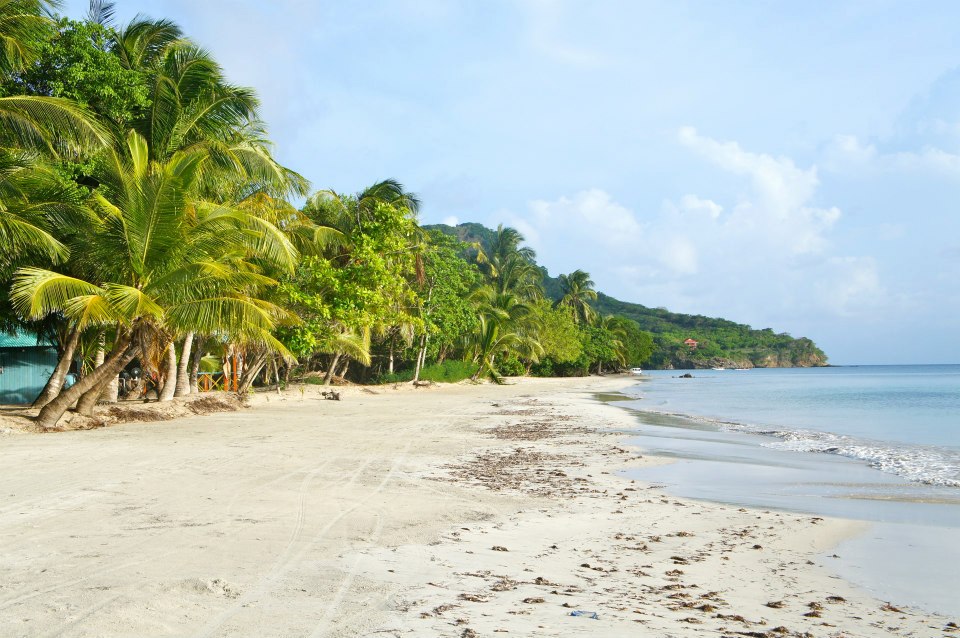 We've known Colombia's pretty awesome for a while now. It seems like everybody else is starting to catch on as well. This year, Colombia's starting to trend in the blogosphere and elsewhere; as heavyweights such as National Geographic, Gadling, The New York Times, and The Guardian started to talk about how surprisingly amazing this country is. Allow us to be smug enough to say that we're not that surprised at all.
Colombia Dazzles in London 2012
The Colombian Olympic team broke all kinds of records in 2012. Not only did the country achieve its second gold EVER with a towering performance from Mariana Pajón, but the record for the total number of medals won by a Colombian team was also smashed. They won 8 medals in 2012, which almost triples their previous record. Nice work, team.
Falcao basically dominates everything
There were rumours of Falcao being named the best player in the world. It didn't work out like that, but there's no shame in coming behind the likes of Messi, Ronaldo and Xavi. What is beyond doubt, however, is that Falcao is the world's best number 9 and a shining example to young Colombians. His recent demolishing of Deportivo La Coruna was watched by our very own Chris Bell and if he were available for comment I'm sure he'd say something like, "it was really rather bloody good".
For Falcao, 2013 can only get really rather bloody better.
Shakira expecting a mini Gerard Pique
It seems that Shakira was right when she said her hips don't lie and Spanish footballer and hubby Gerard Piqué definitely agrees. Does that mean she has child-bearing hips too? Whatever the case, the gorgeous Colombian star announced that she was pregnant earlier this year.
The Road to Peace?
After 50 years of fighting, thousands dead, millions displaced, and 20 years of stalled negotiations, the most significant and pressing peace talks between the Colombian government and FARC rebels began in Oslo, before moving to Havana in November. The main sticking-points of the talks consist of participation in politics, drug trafficking, disarmament, and restitution for the victims of Latin America's oldest insurgency. Always difficult and complicated, these talks are the most promising yet. As FARC has weakened dramatically in terms of both leadership and support since the 90s, President Santos is upbeat about progress, but has also issued a warning that the negotiations must be finalised by November next year.
Gabo diagnosed
The literary great and 1982 Nobel Prize winner for literature, Gabriel Garcia Marquez, has had to put an end to his illustrious career because of the onset of dementia. The sad news was revealed earlier this year—beloved Gabo who is known for his novels including Love in the Time of Cholera and 100 Years of Solitude is suffering from senile dementia and can no longer write.
Getting Land Reform on Track
Hard-fought, difficult, and tentative though they may be, steps have been made this year to address what is probably the greatest problem facing Colombia: the colonial legacy of land being owned and controlled by the few elite at the expense of the poor multitude. This inequality was a major factor in the rise of FARC, right-wing paramilitary groups, drug trafficking corridors, and the displacement of more than four million Colombians. The government's Victim and Land Restitution Act, largely aimed at damaging FARC's legitimacy, and implemented after decades of neglect, begins the admittedly complicated and highly-fraught path towards bringing back people to their land. Over 25,000 claims for the return of stolen land have already been filed. Although it may be slight, these steps are the first glimmer of hope for this desperate situation.
Fernando Botero is Officially Over the Hill
All great artists get old one day, and this year it was Botero's turn to hit the big eight-zero. We're sure there are still some fantastic pieces of art to come from this man but, even if there aren't, what a body of work we already have to thank him for.
Caught in a Phone Box
It turns out, much to his dismay, that he actually wasn't Superman. Touted as  "Colombia's last big-time drug lord," Daniel "Loco" Barrera, was snapped up in a Venezuelan phone-box in September. A highly sought-after prize, his capture was cause for much applause, and even more rhetoric. President Chavez claims the arrest as a sign of Venezuela's hard stance against drugs; and President Santos heralds it as the result of healthy Colombia–Venezuelan relations, while also admitting US and GB intelligence participation.
You Win Some, You Lose Some; Colombia, Nicaragua and the Caribbean Ocean
It was announced last month that Colombia would retain ownership of San Andres and Providencia beautiful islands in the Caribbean coast. Their proximity to Nicaragua has caused the two nations to battle over the surrounding areas of sea for years. But after an 11 year legal battle, it was announced by a court that Colombia will continue to own the islands by virtue of their historical sovereignty of the islands. Colombia has unfortunately lost some strategic parts of the ocean, however.
A Summit and Secret Seediness
The 6th Summit of the Americas was held in Colombia's Caribbean jewel, Cartagena, in April. If you talk to some people (Latin Americans, mainly), it quickly turned into a procession of US scandals – from the political (the exclusion of Cuba, opposition to narcotics decriminalisation, monetary policy) to those of the more…shall we say… personal… variety. Increased solidarity across the Americas and the beautiful Colombian backdrop would end up being overshadowed by a certain US secret serviceman and his alleged infidelities with a lady of the night.
A Bunch of Hipsters Join the Team
This year we added three new eager suitcase packers to the See Colombia Travel team. Sarah, from Brisbane, Australia joined in September then Paul G, from Sydney, joined in November and Azzam, from England, has been with us for the last few weeks. Between adopting Colombian hipsters and getting in on the religious festivities of Christmas in Colombia, these guys have been having a lot of fun showing you what a great country Colombia is to travel through.
Official Colombia Bloggers
An initiative created by ProExport, The Official Blogger is a community of expats and, you guessed it, bloggers who live and write about Colombia. See Colombia Travel became an Official Blogger this year and continue to share what we love about this beautiful country with the rest of the world.
Best Blog in Colombia
FITUR are kind of a big deal. Like, biggest Spanish-language travel show kind of a big deal. So when we were named as the best blog in Colombia by them, needless to say we were ecstatic. We came second overall in Latin America which is no small deal either, so well done team!
Nicole and Her Family Were Reunited
If you thought travel blogging was little more than writing about your awesome adventures so people sat at home can read it and feel jealous, think again. While it is mostly that, there are also times when we can truly make a difference and nothing brought that home for us quite like the moment we saw Nicole embrace her mother after 35 years apart. The story is a captivating one, and we recommend you reading it here.
The Safety Dance
To tell you the truth, a few of us are getting a little sick of people introducing the topic of Colombian travel with the phrase, "Colombia's dangerous, but…" True, it's best to keep your wits about you, but you are in the world, after all. To help put these danger demons to bed, we launched our "Safety in Colombia Week," with the overarching message being, "the only 'U' in ColOmbia should be you!"
Next up we're going to bring you the team's individual highlights and trip reports from the many excursions we've been on. Tolima, La Guajira, The Lost City and much more coming your way soon…
The See Colombia Travel Team