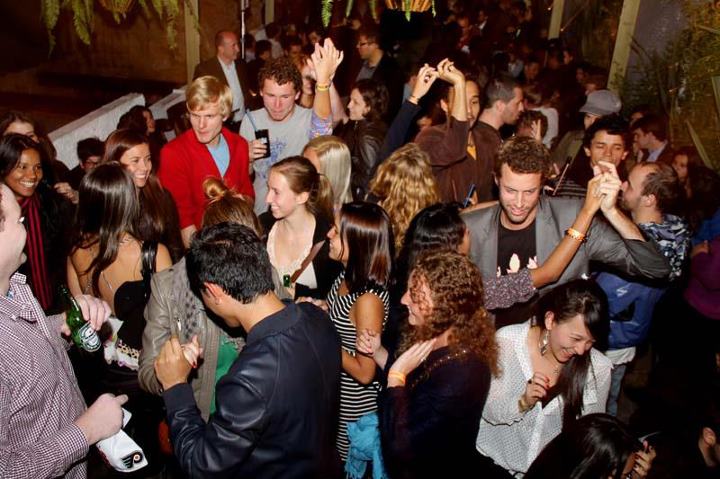 If you haven't already heard of Gringo Tuesdays, where have you been the last 18 months? If you are already familiar with it, you'll know that it's one of the best parties of the week and undoubtedly the biggest, most comprehensive language exchange in Bogotá.
Now the guys that brought you Gringo Tuesdays have a new project, and it's all kicking off on Thursday.
Exchange Salsa, like Gringo Tuesdays, aims to bring foreigners together with locals in a relaxed setting, only instead of exchanging languages, party-goers at Exchange Salsa will be learning all about that most elusive of Colombian arts: salsa!
From 7-10pm there will be salsa lessons and salsa practise, where beginners are encouraged to join in, grab a partner, and learn the ways of La Salsa with some of the best bi-lingual teachers in the country. It's a unique opportunity, and a great chance for all us clunky foreigners to learn how to loosen up and (hopefully) start to understand how to dance to the rhythms of salsa.
And don't worry if you're feeling nervous – beers are 2 X 1 before 10pm!
After 10pm the place will transform into a big Latin fiesta, where you'll have the chance to practise your new steps and throw a few shapes to other styles of music too.
Salsa is an important part of Colombian culture, and no Colombian vacation would be complete without giving it a go. Exchange Salsa gives you an opportunity not only to practise dancing, but to speak with fellow salsa lovers who will undoubtedly want to share their knowledge of the greats of the genre. This Thursday 30th August is the launch party, but if the success of Gringo Tuesdays is anything to go by, the night will be one of the best of the week – every week.
La Villa is located in the T Zone of Bogotá, Cll 14a # 83 – 55.
If you're still not very familiar with salsa, check out some of our previous posts in order to brush up:
Introduction to Colombian Music
And here are a couple of classics to get you in the mood!
We'll be there shaking our hips, so we hope to see as many of you as possible on Thursday! For more information, check the
Exchange Salsa Facebook page here
.
Paul