Vallenato is one of those things that you either love or you hate or you're aurally offended by. Myself? I used to hate it but after a year swigging aguardientes and drunkenly slurring the words I've come to see the appeal.
Vallenato isn't about the music, it's about the memories. It isn't about what you hear, it's about who you hear it with. It isn't about the lyrics, it's about how you belt them out from the bottom of your heart. And it's not about the songs at all, really, it's about how vallenato is something fiercely, purely and proudly Colombian.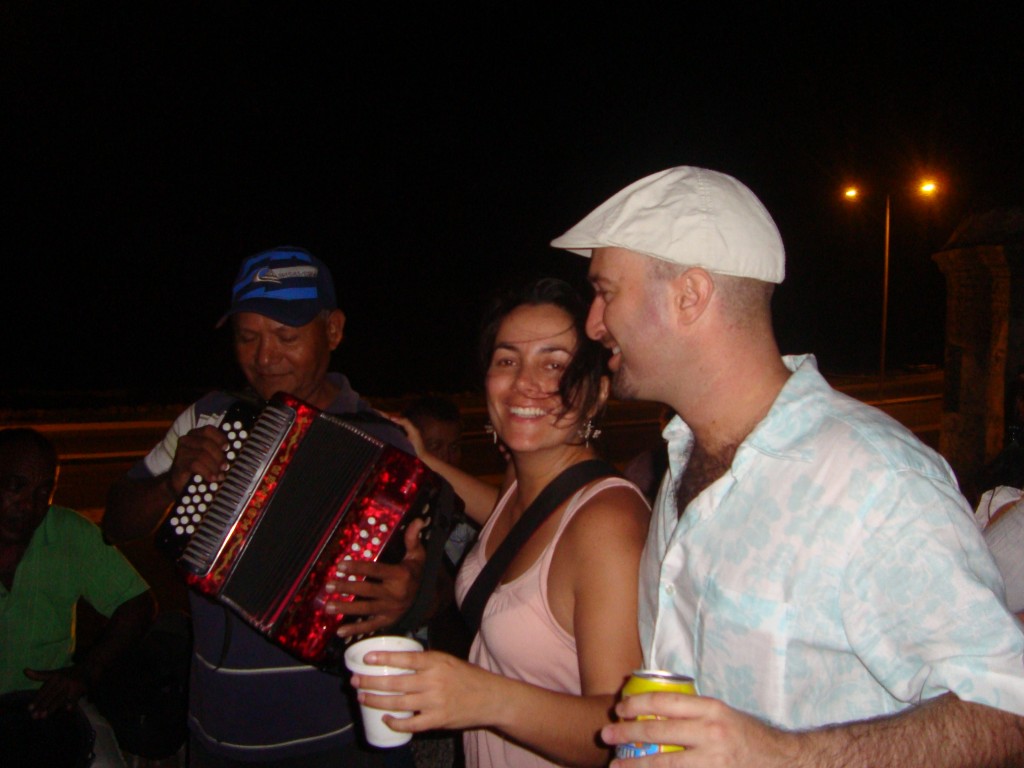 So, without further ado, from our international team of non-vallenato experts (and some that hate it – Sarah) comes a vallenato playlist. Consider it foreigner-approved vallenato.
Paul
Los Caminos de La Vida – Los Diablitos de Vallenato
This is my favorite, and the first vallenato I ever managed to enjoy. It's the harmony in the chorus that really does it, but also I enjoy the world-weary lyrics.
JL
19 de Noviembre – Carlos Vives
This song talks about a liberation, but it's not the day of some national celebration, it's the day he got divorced. Great story for a great song.
Ryan
Los Embajadores Vallenatos – El Santo Cachon
"Que te perdone yo, que te perdone
como si fuera yo el Santo Cachón!"
Do you need to say any more?
Marcela
La Invitacion – Jorge Celedon
A true classic of vallenato, and one I love!
Sarah
Quiero Verte Sonreir – Carlos Vives
Paul made me pick one since I don't like this genre of music, and I picked this is the one that has the least amount of accordion in it.
And just as a bonus from me (Paul), here's another favorite:
Paul