It's the first day of July, and that means one thing (well, it means lots of things, but for our purposes just one!): it's officially the beginning of humpback whale season here in Colombia. The first whales were spotted from the coast of Colombia's Pacific region a couple of weeks ago, but it's July when they begin arriving in numbers and their breeding season properly begins. Visiting El Choco to whale-watch is one of Colombia's great natural spectacles, and a must-do trip for anyone with an interest in wildlife. My trip there was a highlight of my time in Colombia (you can read about it here), and it would be among my Top 5 must-see sights in all of Colombia. If you're keen to visit the Pacific and observe these incredible animals for yourself, here are the best places to visit: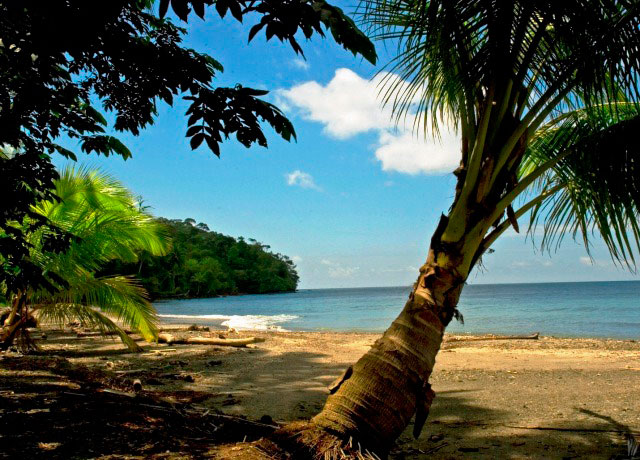 Gorgona National Park
The grand-daddy of Colombian whale-watching locations, Gorgona is an island located off the Pacific coast where a large number of whales come to breed. You can combine a visit with scuba-diving, and a stay on this former prison-island. Gorgona can be visited by flying from Cali, taking a live-aboard dive-boat from Buenaventura, or a high-speed boat from Guapi. [NB. – as of this summer Gorgona is closed to the public. Hopefully this will come to an end sooner rather than later]
Nuqui (and Playa Guachalito)
The little town of Nuqui is accessible by light-aircraft flight from Medellin. From here you can take a boat along the coast to Playa Guachalito, a long stretch of tropical beach, with several hotels, ranging from budget to upscale ecolodge. From here you can organize whale-watching excursions and enjoy the privileged sight of humpbacks and their young leaping from the water in complete isolation.
'10 Reasons Why You Have To Visit El Choco'
Bahia Solano & El Valle
This town, and the many nearby beaches, has excellent infrastructure for whale-watching, with several hotels that can provide the service. It is also the access point to Utria National Park, which is one of Colombia's most bio-diverse sites, and an excellent place to experience the whale-watching season. Access is by plane from Medellin, Quibdo and Bogota, or 12-hr speedboat from Buenaventura. Less than an hour south by road from the Bahia Solano airport is El Valle, a small beach-side town with equally good access to the National Park, as well as the region's best hostel, The Humpback Turtle, who can arrange whale-watching trips, canoe excursions up the Tunde River, and surfing lessons. 
'See more stunning images of El Valle and PNN Utria here'
Bahia Malaga
This bay in the Uramba National park contains a high breeding population of humpbacks, and can be accessed by flights from nearby airports or a direct boat from Buenaventura. You can stay in the town of Lladrilleros, and take excursions to watch the whales from there. The bay itself has a breeding population of over 700 humpback whales, making sighting practically guaranteed during the season.
If you have any more questions about whale-watching in Colombia please get in touch, we're happy to help.
Chris