When people ask about what it's like living in Colombia, among other things they usually ask about the weather. Most people tend to think that Colombia is a tropical paradise with balmy weather all year round. Some of the country is, for sure, but it can also get mighty chilly too and I'll tell you why.
Very few countries in the world are located on the Equatorial world line but that is certainly the case for Colombia and results in some pretty extreme Colombia weather.
If you travel by road, you will experience the change of climates pretty quickly. Within minutes you could be feeling the chill then drop to a lower altitude and need to put on some shorts to keep cool.
The weather here is largely unique because of the large variety of high dry temperatures all year round. This is due to its position within what is called the Torrid Zone and  the 3 Andean branches that cross it. As well as climate, this also impacts the biodiversity of flora and fauna within the country too.
It has also been said that because of Colombia's position, any visit to the country can enjoy all types of temperatures in one place.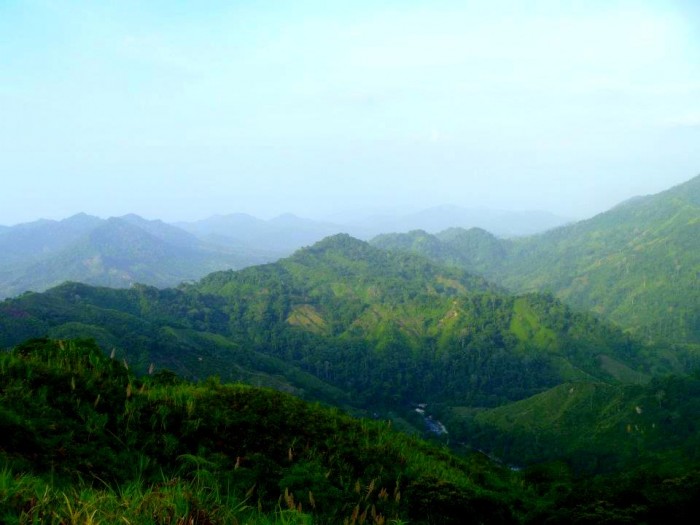 That means you can go from one extreme hot and dry desert like the Guajira to the snow caped/glacier mountains of La Sierra Nevada de Santa Marta within a couple of thousand meters.
The temperature up in the Andean mountains increases or decreases about 6ºC every 1000 meters forming what is called the Thermal Layers, determining the type of climate and temperature of a certain destinations; it can also affect the temperatures at day and night. For example cities such as Bogota could show temperatures of up to 23° C during a sunny the day and down to 0°C at night.
Whether you love a crisp cold night or are beach goer and love to feel the hot sun on your skin, Colombia weather probably has the perfect climate for you.
So when you start packing for your travel to Colombia, be sure to have an idea of where you want to go because you just might need to back your summer gear as well as your winter clothing all for the same trip!
Happy travels.