For 15 more books to read before visiting Colombia click here.
Like so many people, I first fell in love with Colombian through the pages of a book. No prizes for guessing which book it was either. Yes, it was through the magical realism of Gabriel Garcia Marquez and it was 100 Years of Solitude.
So when I saw The Lonely Planet's list of books to read about Colombia before you go, I wondered why titles like More Terrible than Death: Violence, Drugs and American's War in Colombia were on the list. What? Not even one Gabo book?
Sure, Colombia has a past, and a pretty crazy one at that, but it also has a future and I wondered what having the world constantly look to your past must do to a country's psyche.
So if you are going to travel Colombia, or are already here and want to learn more about this magical place, then check out these books. They're not all romantic portrayals of the country, but they're books that say something about a country, where it's been and where it's going – a country that is constantly moving and shaping itself into something new.
100 Years of Solitude, Gabriel Garcia Marquez
Gabo's 100 Years of Solitude is set in the sleepy town of Macondo, which is said to be based on the town Marquez was born in, Aracataca. The book sees the growth and fall of the town through the eyes of a family and it reflects on the political struggles, civil war, love and lust, revolution, myths and corruption of the town which also reign true for Colombia and all of South America.
The Open Veins Of Latin America, Eduardo Galeano
Now, this book isn't just about Colombia, but it gives context to the country within Latin America and goes over everything from European settlement to its relationship with the United States.
Maria, Jorge Isaacs
A tragically romantic novel about María and her cousin Efraín who fall in love before Efraín leaves for Bogotá. The book follows the pair through their love and loss. It's the only novel Isaacs ever wrote but is an important part of Colombian literature. It's a must-read before visiting the region of Valle del Cauca which is less than 40km from Cali. Visit the Hacienda El Paraíso which was the setting for the novel.
Rosario Tijeras, Jorge Franco
Not interested in magical realism or the romantic portrayal of Colombia, Jorge Franco's Rosario Tijeras is a raw account of Medellín in the late 80s-early 90s – the hitmen, the drug trade, the discotecas, the money and a woman, Rosia Tijeras, who's at the centre of it all. 'The Colombian reality is so absurd and exaggerated that we do not have to invent," says Jorge Franco. "It just tells itself."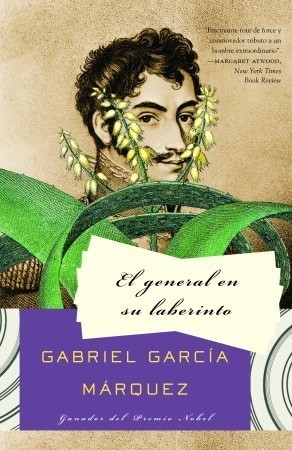 The General in his Labyrinth, Gabriel Garcia Marquez
A historical novel about the liberator Simon Bolivar and his final trip along the Magdalena River to Santa Marta. Although it is a fictional tale of the historical figure, it is an historical account of the Liberator in his final moments.
The United States of Air, J.M. Porup
J.M. Porup is the author of the Lonely Planet 5th edition on Colombia. Now he's quit writing guide books and got onto political satire, and this is him at his biting best. It might not be specifically about Colombia, but it touches upon important issues in the country, and is heavily influenced by the author's time in Colombia.
Footprint Travel Guides, Colombia
Now, if these books have inspired some travels through Colombia, or anywhere else in Latin America, then the next thing to do is go through the Footprint Travel Guides. Their writers have a passion for travel which is reflected in their guidebooks, so start searching through their pages and get route-planning!
La voragine, Jose Euestasio Rivera
La vorágine, the only novel by José Eustasio Rivera, considered a classic of world literatura, the novel chronicles the adventures of the poet Arturo Cava and his lover Alicia, passion and revenge framed in the plains and the Amazon jungle where the two lovers flee society, and expose the harsh life of the settlers and Indians enslaved during the rubber boom. (Suggestion sent by Tigre of Bogota Brilliance – Thanks!)

What books would you recommend?
Happy reading!
Sarah