San Agustin Archaeological Park is an amazing collection of Pre-Columbian head stones in a huge natural area of southern Colombia (a region that itself is well worth you visiting). It's actually bigger than, for instance, the Machu Picchu National Park in Peru.
So, with this in mind, we thought we'd take the opportunity to give you some more details on San Agustin Archaeological Park:
How to get to San Agustin Archaeological Park
The closest major town is Neiva, which is in the south of Colombia. If you travel to Bogota you can fly with Aires for about US$40 and get there in about 1 hour, or take a bus from Bogota's bus terminal and enjoy the 326km (6 hours) of beautiful scenery.  Once there, you need to take another bus, but this time going to Pitalito (212km). When you arrive, take a local bus (US$0,5) or a taxi (US$3) to San Agustin. The bus from Bogota to Neiva costs about US$15 and from Pitalito to San Agustin another US$10.
Entrance fees are: free for kids under, from 7 to 17 years old is COL$5.000 (US$3) and COL$10.000 (US$6) for adults.
What to bring 

It takes about 3 hours to complete the park circuit, so I recommend to take with you:
– A day pack
– Plenty of water
– Sun screen and a hat
– Walking shoes and light clothes, the average temperature there is 18C.
What's there
Apart from the main park – San Agustin – there are two more archaeological sites close by. One called Alto Lavapatas y el Bosque de las Estatuas which you can also visit if you pay a little bit extra; and a second one called Tierradentro located very closed to a town called La Plata, which is 126 ks from Neiva.
But that's  not all… from Neiva you can also visit the amazing Tatacoa desert too!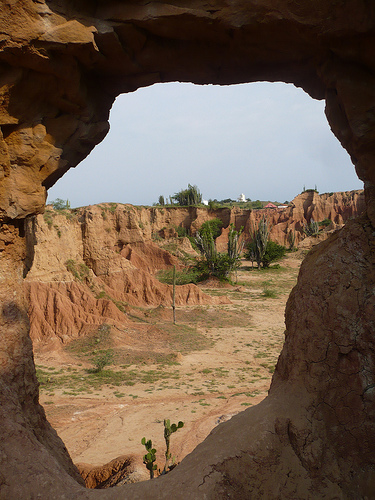 Abrazos,
Marcela