According to El Tiempo, El Espectador and Vanguardia reports, Colombia's iconic Tayrona National Park, the second most visited in the country, will be closed to the public during the month of November, 2015. Beginning this Sunday, November 1, 2015, and ending on Monday 30, 2015, the closure has been agreed by the Colombian National Parks Service, in accordance with Resolution 0432, ratified on October 26. Tayrona Park will be closed for a month to allow it's ecosystems to recover from mass tourism, both physically and spiritually.
The decision was made after appeals by the local Indigenous groups of the Sierra Nevada de Santa Marta (Koguis, Arhuacos, Arsarios and Kankuamos), who consider the park a sacred place, containing as it does, the ancient city of their ancestors, 'Pueblito.' Not even employees of the park will be allowed access to Tayrona during the month of November; only members of these Indigenous groups.
The goal of the closure is to allow the much-visited park to recover, both spiritually and environmentally, especially as those who run Tayrona have recently begun exploring ways to make sure the park is well managed and maintained in the face of the growing number of tourists wishing to spend time in Tayrona.
To repeat: Tayrona park will be closed for the month of November, 2015; after which it will reopen as normal.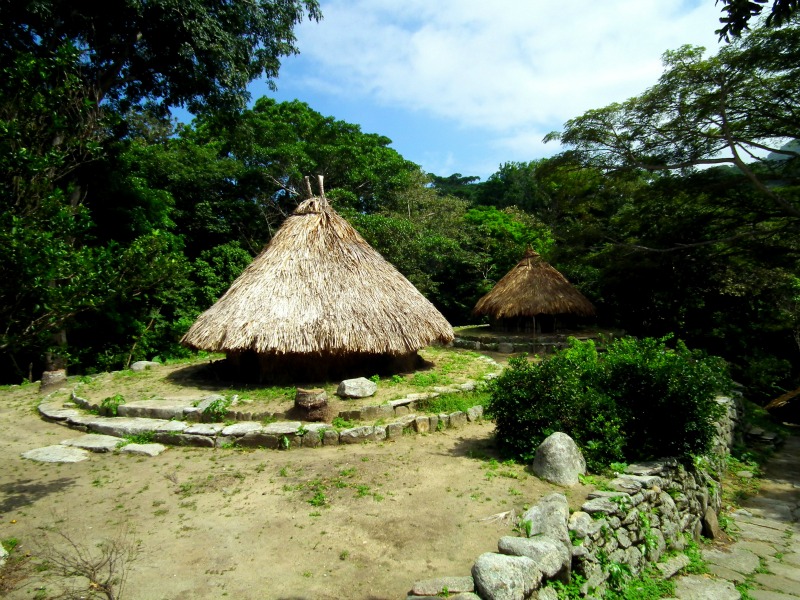 On a personal note, as much as I love Tayrona Park, and would encourage all visitors to Colombia to spend some time there, it's vital to make sure that the park is well protected as it's popularity grows – it is home to many endangered species, and, as tourism grows, these species are increasingly competing with humans for space. Therefore, once the park reopens, I would implore all visitors to treat the park with due care and respect: take your litter home with you, bring very few things in, keep music to a minimum, and try to respect the wild beauty around you as much as you can.