Of all the stunning attractions that Colombia has to offer; snow-capped Andean peaks, verdant tropical rainforest, palm-fringed Caribbean beaches; the one I'm about to write about may seem a bit unlikely. However, the Cali Zoo is a wonderful place to visit on a trip to Colombia, and certainly a highlight of any visit to Cali.
Let me start by saying that I have a mixed opinion of zoos: some are fantastic, and some are about as cruel and inhumane as you can get.  I'm not a massive fans of seeing animals behind bars and in an ideal world they would be roaming free; unfortunately, though, we don't quite have that world yet, and zoos can be an important conservation tool. Above all, I believe that a good zoo has the capacity to educate and inform, and, particularly when it comes to children, this is an essential thing. Early exposure to animals can cultivate a passion for nature in young children, which will hopefully give the next generation more impetus to conserve their countries' natural wonders. The Cali Zoo does just that: it is an informative, interactive experience, which places admirable emphasis on displaying a massive selection of Colombia's enviably diverse ecology. Around 90% of the species on display are from Colombia, and the zoo is owned by a foundation which runs educational programs designed to preserve Colombian biodiversity. The zoo focuses on research, especially in the fields of conservation and reproduction, and they run a reintroduction program based on the results of this research.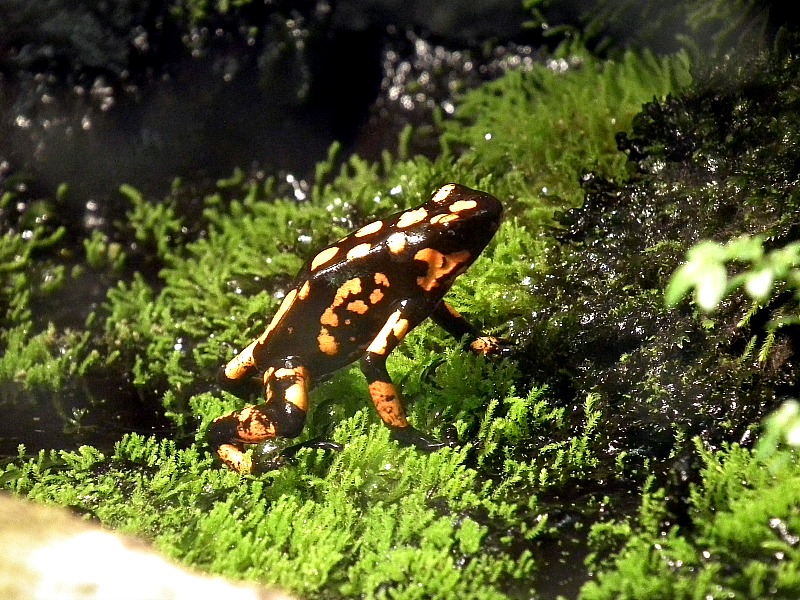 The zoo is located a short taxi or bus journey from San Antonio, Cali's historical centre. It costs 15.000 COP for an adult ticket, and 10.000 for a child. I'd personally recommend the combo deal: 20.000 COP for your entry, a hot-dog, drink and ice-cream. If there's any better way to feel like a kid again than eating an ice cream at the zoo, then I've yet to find it…
The layout of the zoo is clear and easy to follow, and is generally themed around the type of species you'll be seeing: the monkey, big-cat and amphibian areas were my personal favourites. As I mentioned, the focus on Colombian wildlife is what makes this zoo stand out; sure, there are the classic lions, tigers and bears, but there is also a vital opportunity for visitors to learn all about the ecology and zoology of their homeland (or adopted homeland), and how it can be better protected and conserved for future generations. Seeing a little group of Colombian school-children attentively reading a display about the monkey species found in the Amazon, and what they need to survive, was a highlight of my day.
Another selling point of the Cali Zoo is the way it has been planned to incorporate the naturally occurring plants and trees of the area into its design. A beautiful river runs through the zoo, and tropical plants shade the paths amongst the exhibits. It really is a pleasurable experience to walk around. Walk-through exhibits like the aviary and butterfly house add to the sense of tranquillity and calm which, in spite of the presence of excitable children, the Cali Zoo has done so well to create.
It's worth dedicating a morning or an afternoon to exploring the Zoo: there are so many animals to see that you'll want to take your time. Plus, it's hot here, so a few shady stops for those ice-creams and hot-dogs is a must. Avoid the hours between 12 and 2 though: the sun is at its highest and many of the animals retreat into shady corners to rest. Also, don't forget to pick up one of the particularly fetching animal masks that I can be seen sporting in the photo below – a steal at just 5.000 COP! And, let's be honest, it looks good!
So, make sure your next trip to Cali include a stop at the zoo: it's a wonderful chance to learn all about Colombia's unique and diverse wildlife…and have a load of fun at the same time!
Chris