Before I begin, I'd just like to make it clear that cheese is great (get it, haw haw haw?). Not only do I get baffled when I try to work out how somebody in the dim, distant, depressing days before the birth of Baby Cheeses finally worked out the complicated process necessary to produce this dairy-good; but I feel that a day without cheese is a day with a little less joy in it. Lucky I moved to Colombia. Remember how it's the happiest country in the world? Hmmmm…..
It seems like the philosophy behind a staggering proportion of Colombian cuisine is as follows: if it seems like any dish at all is missing something, why not try adding a lump of cheese? Not only could this explain the incredibly generous lashings of cheese found on the local pizza or hot dogs; but also the following, more traditional phenomena…
1. Hot Chocolate.
This manifestation of the Colombian philosophy in question is probably the most obvious one. Delicious, sweet, hot chocolate, bread, and…of course!! … a bit of cheesy goodness! Drop it right in the mug (go on now, live dangerously), and you'll actually find it's not that bad at all. You may wonder why it's done, but still…
2. Aguapanela.
OK, so once the results were in for Hot Chocolate with Cheese, the Colombia Unusual Cheese Placement Foundation decided it was time to branch out even further down the sweet-drink-with-cheese tangent. Aguapanela, a powerful, slightly earthy sugary treat needed the cheese treatment too.  Don't pass judgement; I don't even see you wearing the Judging Hat!
3. Obleas.
Like the lady's sign says, her messy little disks of tastiness come with all the flavours. Obiously, these wafers have all the sweet things you'd expect from a dessert; cream, caramel, fruit, coconut, nuts, confectionery, and so on. Yes, but where's the cheese?? Oh, my bad: there it is – in grated form here. Of course. What was I thinking?
4. Ice-cream
Right, so with the hot chocolate and aguapanela, at least the cheese can hide from unfriendly eyes at the bottom of a mug; and with obleas, the cheese could be mistaken for dessicated coconut or something, but here, it's on proud display for all the world to see. I'm not talking boysenberry cheesecake flavour or anything; I'm referring to pure, unadulterated grated cheese sprinkled on top of guiltless, inoffensive plain ice-cream, as if it were so much spaghetti bolognaise. Dairy and dairy = OK, no matter in what form?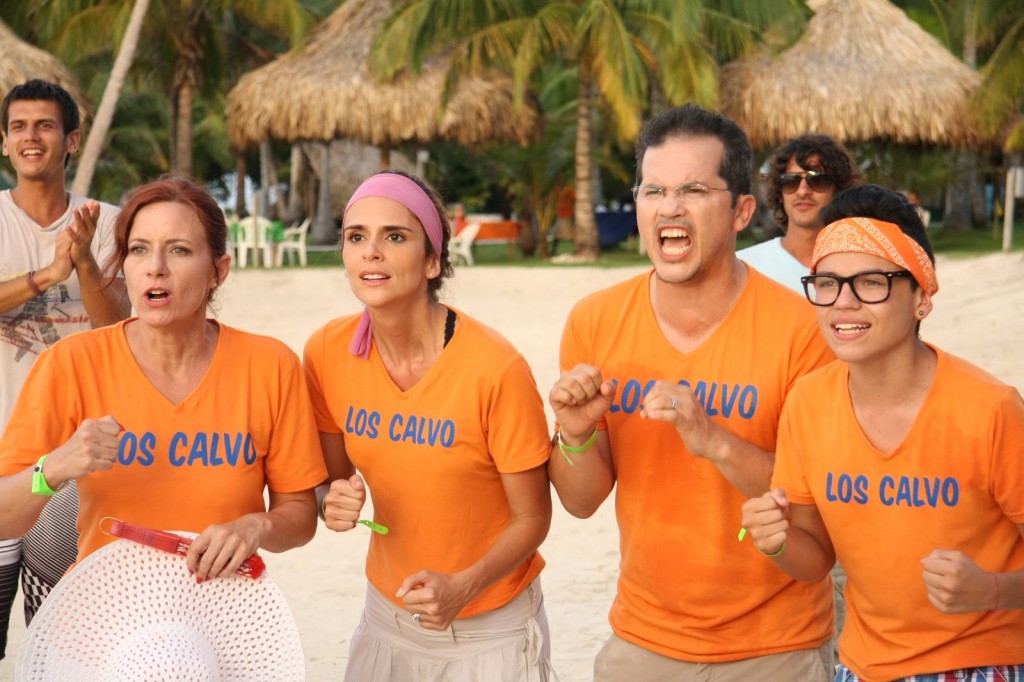 5. Comedy.
What better accompaniment to a comedy film than a good big chunk of cheese? If you haven't noticed already, I'm quite the cheesiness enthusiast, and so I feel I've found a comfortable home here in Colombia. To my untrained eyes and ears, some of the local comedy is reminiscent of the Bumble-bee Man from The Simpsons. Ai, ai, ai!!!
So, that's my 5. There were a few unlucky runners-up in the category; such as Pasto's own Pastel de Queso (a little sweet pastry featuring cheese; and no, it's not the more familiar New York Cheesecake) and Cuajada con Miel (a cheesy dessert with honey); but we can't all be winners. I should know.
Gilesy.