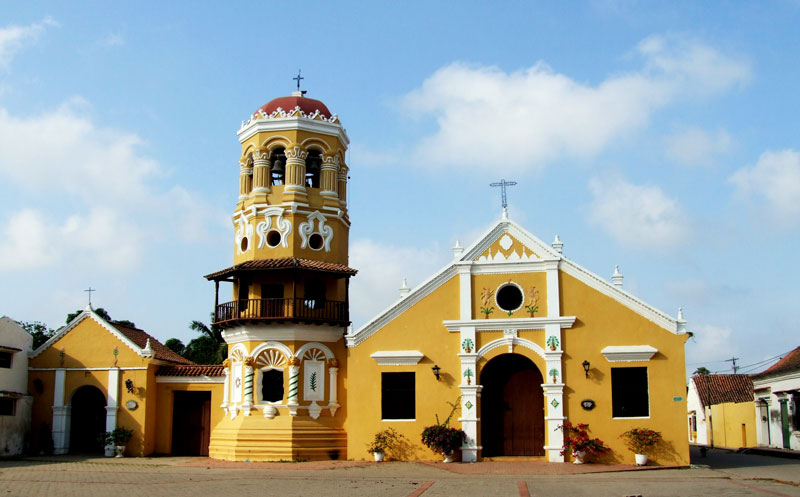 Sometimes living in Bogota, travel in Colombia's more remote, peaceful regions becomes absolutely essential to wind down.
I took this option a few weeks ago when I decided to travel to Mompox, a sleepy colonial village that is characterised by stunning, crumbling architecture and an addictively slow pace of life.
While in the village I spent my time at the fantastic Casa Amarilla, one of the best hotel/hostels I've had the pleasure of staying in during my time in Colombia (especially compared to the poor options available in Riohacha, where I spent my night before).
What makes Casa Amarilla so special? Primarily it's how well it captures the atmosphere of Mompox. The hotel is full of greenery, space and air, so that magically relaxing vibe that permeates throughout Mompox is maintained. The food on offer is great (just like in the rest of the village) and the people working there are attentative, friendly and yet laid-back and completely easy-going.
Casa Amarilla has a terrace which offers great views and a good place to start drinking at night (although you should lather yourself in insect repellent). Looking over the nearby plaza, where vallenato blasts from the nearby bars, locals chat and drink and the church is lit up in beautiful lights, you really see Colombia means – a peak into the heart of the country.
Casa Amarilla has rooms ranging from the basic to the luxurious, with the most simple rooms (4 bed dorms) coming in at the bargain price of $16,000. Prices then run upto around $200,000.
For more information on the fantastic Casa Amarilla, one of favourite Colombia accommodation options, check out their website here.
Paul