Santander has long been one of my favourite Colombian departments – there's a lot on offer for tourists and travellers there: extreme sports in San Gil, Colombia's largest and most spectacular canyon, the delightful colonial pueblos of Barichara, Socorro, Guane and Giron; not to mention surreal red rivers in Guadalupe and a bustling urban centre in Bucaramanga. An element of Santander tourism I was less familiar with however was the department's large coffee industry and the possibilities for coffee tourism in the department. 
Of course, as an unrepentant coffee snob, I was fully aware of Santander's excellent coffee; however, I had never really known about the possibilities for coffee tourism in the department. That was until I visited Hacienda El Roble, a stunning coffee finca set over 300 hectares of land just outside Mesa de los Santos (and not far at all from the Chicamocha Canyon), and the source of one of Colombia's most internationally lauded and delicious coffees. Let's just say that I'm even more fond of Santander now…
Hacienda El Roble is one of the most beautiful coffee farms that I have visited in Colombia (and I've visited quite a few!) – the main house (which is also the home of an amazing hotel – more on that below) is delightful: a traditional coffee hacienda with a sprawling porch surrounding it, and a courtyard bursting with colourful flowers of every kind imaginable. Sitting on a rocking chair on the terrace it is possible to observe a variety of bird species feeding on bananas in the garden, whilst transparent butterflies flutter around the hanging flower baskets. If it seems like I'm painting an idyllic and sentimental picture that's because that is exactly what Hacienda El Roble conjures up in the imagination.
I visited Hacienda El Roble to take part in their coffee tour and a cupping session (not that fancy weird massage technique in the Olympics thats everyone is going mad for). We began our visit with a couple of cups of fresh coffee and some Santander-style arepas on the porch, enjoying the fresh air and birdsong. Then we set off into their coffee plantation where an efficient and knowleagable guide talked us through the coffee process, and the requirements necessary to produce the best possible cup of coffee. Santander coffee is very well renowned, and their Mesa de los Santos coffee is one of the most prestigious and award-winning brands of Colombian coffee – it has a slightly higher acidity and is especially nature-friendly as it is a shade coffee (meaning the woods and plants growing around it are left alone to provide shade but also to conserve wildlife habitats). 
The coffee plantation area of the tour is lovely and, I must confess, I found myself distracted a few too many times from the tour by the wealth of natural beauty and wildlife present. The view (as you can see below) of the main house through the trees and the coffee plants is equally gorgeous and, if I had been staying there, the prospect of spending the day sipping fresh coffee on that porch was pretty enticing…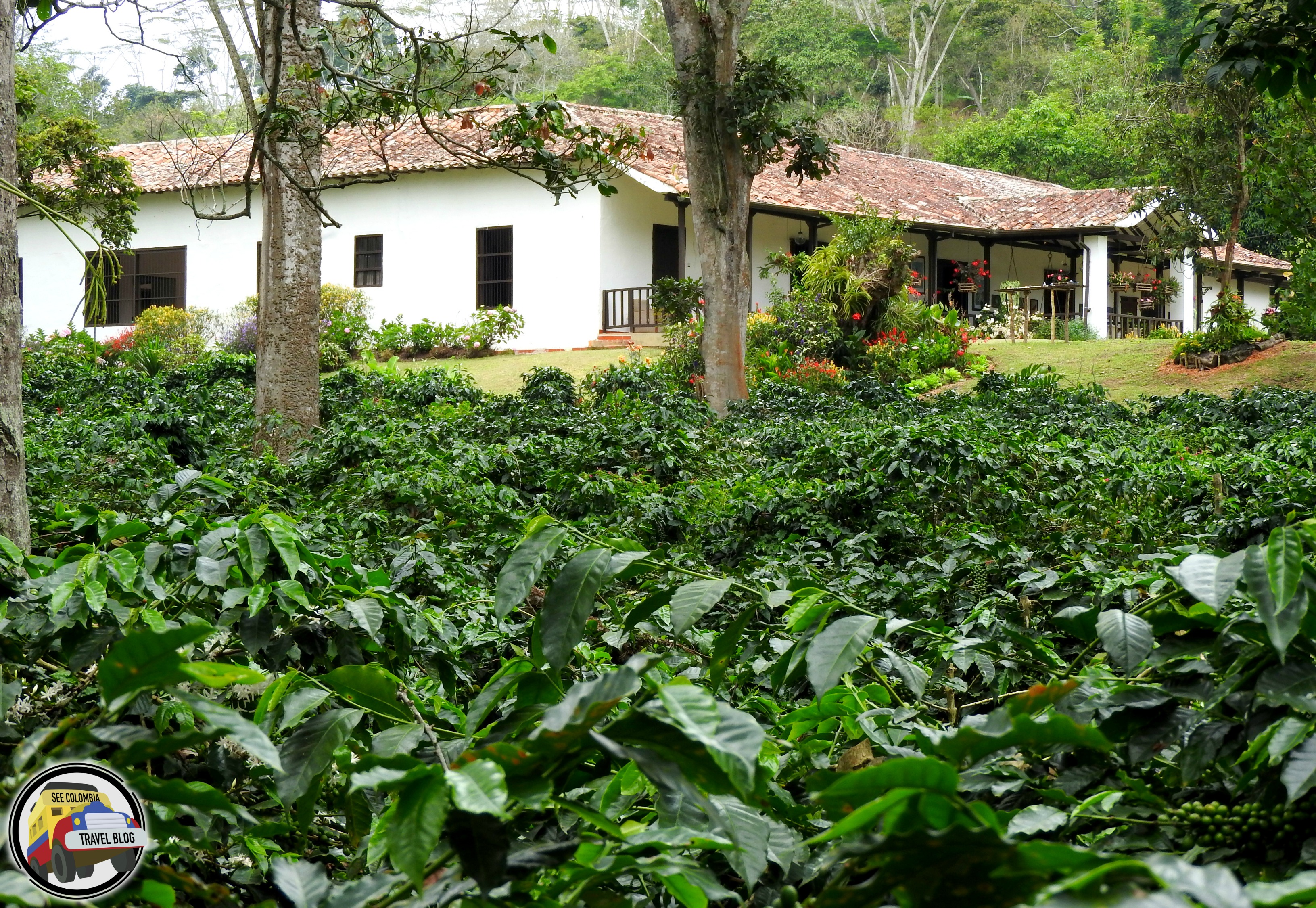 Once we had completed the coffee tour through the plantation, which took about 45 minutes or so, we headed to a small building behind the main house where we were introduced to the coffee master of the hacienda who proceeded to take us through the roasting and preparation process and then finished off with an informative and interesting cupping session, where we sampled several different varieties of local coffee and attempted to distinguish their flavours and notes. We were then presented (this was a special invitation after all, thanks CotelCo Colombia!) with a bag of Mesa de los Santos coffee as a gift and returned to the main house. I ended up being scolded by our guide for the weekend as I could barely bring myself to leave that flower-filled courtyard…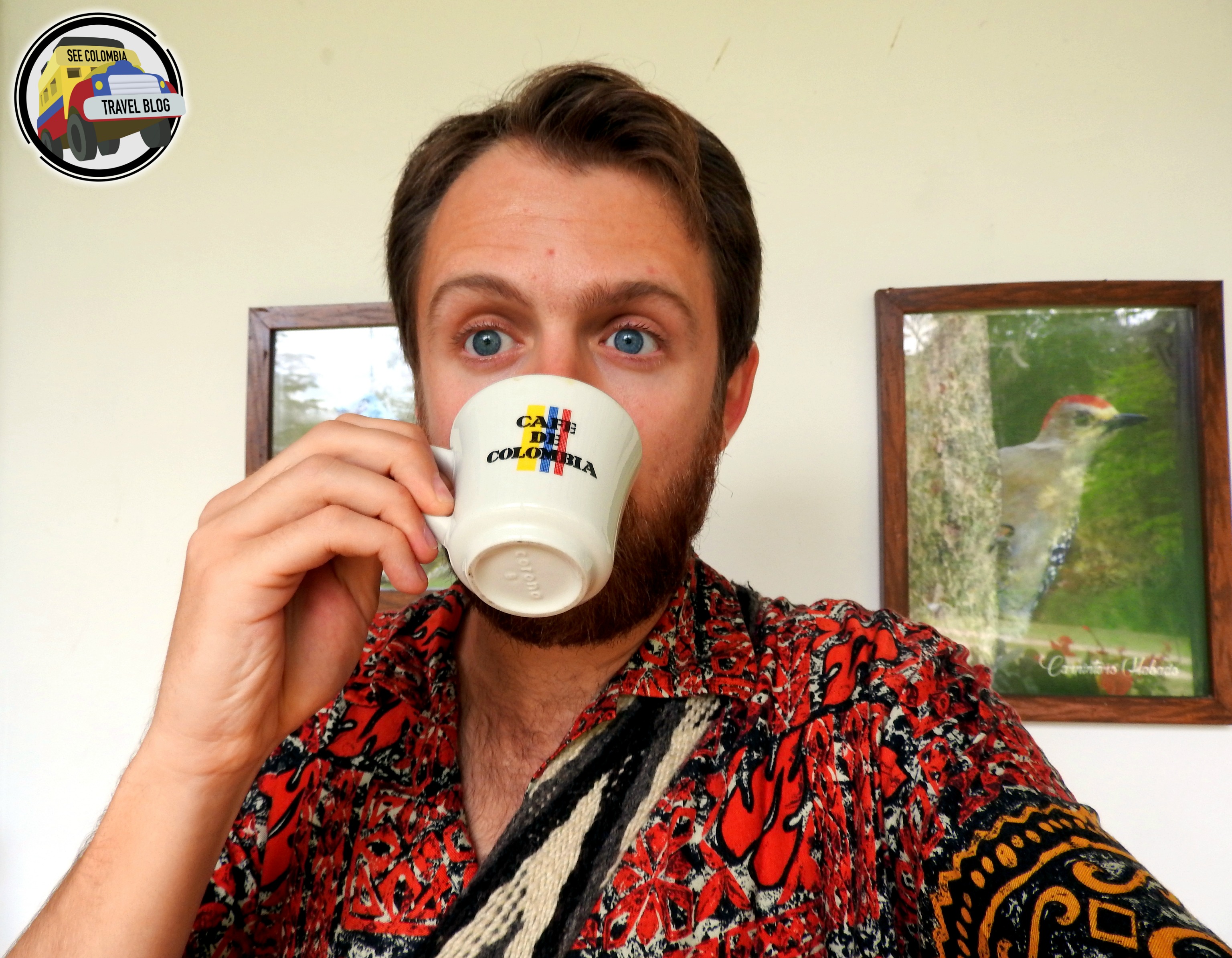 As I mentioned, you can also stay at the finca for the weekend – it's a little on the pricey side but for the slightly higher-budget traveller or a couple I would strongly recommend at least a night at Hacienda El Roble. I've rarely been to a more relaxing and tranquil place, and the fact that you can enjoy some extreme sports around San Gil and Mesa de los Santos and then come straight to a delightful coffee farm for a few days of R&R is precisely what makes Santander so special! I've always thought of the department as a place to get the adrenaline pumping, but my visit to Hacienda El Roble has changed my perspective of the region – Santander may be Colombia's extreme sports capital (for good reason), but it's also a terrific place to unwind and enjoy some 'wellness' tourism. Hacienda El Roble might not be Colombia's most iconic coffee tourism site, but it's certainly one of the best!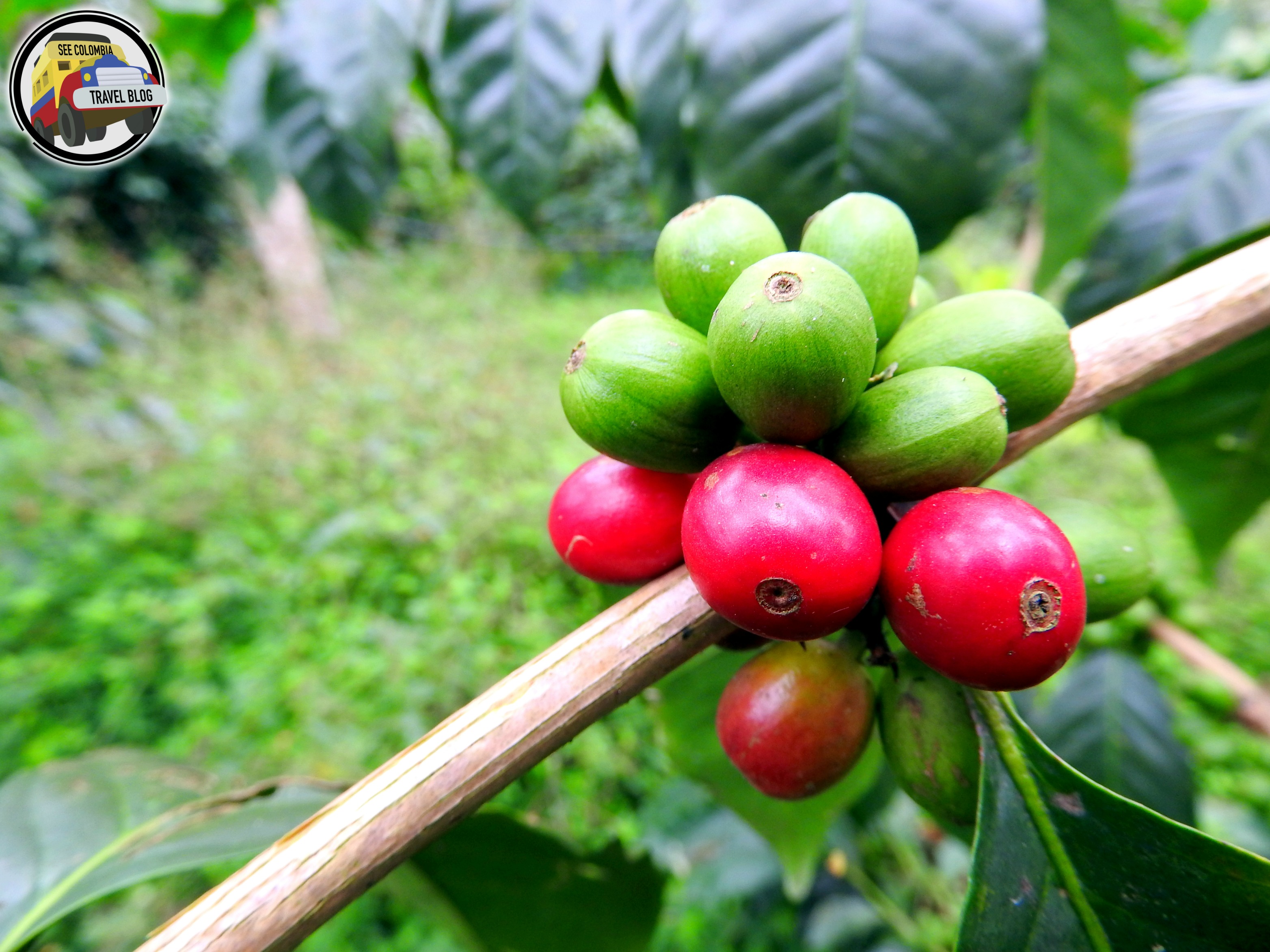 Chris