Six months ago, I accepted a teaching job in Colombia, and to be completely honest, Colombia was not my first choice of countries to move to. I had never even considered traveling there, let alone living there. In fact…I can't even remember learning about the country in all of my education; I could only remember the violent drug related news stories of my childhood. Of course, Colombia isn't the only country to get an unfair rap from Western media, but it is one in need of an update. When I first announced my move to Colombia, I received a lot of well intentioned warnings: "Don't tell anyone about your family" [for fear of being kidnapped], "Don't wander into neighborhoods you don't know" [for fear of running into a drug cartel], "Careful, who knows who your students' parents might be" [for fear of…being killed for giving out a B+?]. Colombia's reputation was clearly a notorious one…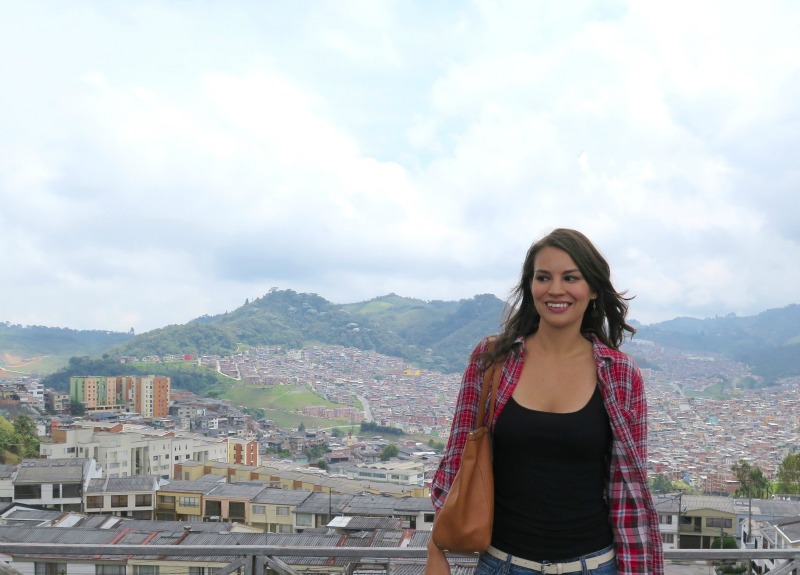 However, a small amount of research beyond the U.S.'s media portrayal of the country revealed how amazing of a country Colombia is. I found articles like Adam Seper's, "Why You Should Ignore Everything You've Heard and Go to Colombia" and Justin Calderon's "10 Things to Know Before Visiting Colombia"; as I learned from those who had actually been to the country in the last 5-10 years, I could feel the stereotypes melt away. The reality of my experience in Colombia has been incredibly warm and positive to the point of making those expectations of fear and worry feel embarrassing.
When I arrived, I was greeted at the airport with warm hugs and smiles. Students from my new school offered to take me out for coffee and the classic Manizales pastry, Miloha, before school even started. I've been asked if I'm happy in Colombia at least once a day since I've been here, and I've been kissed on the cheek more times in my 4 months here than in all my years in the United States. Of course I don't mean to paint a portrait of perfection; there are of course areas I've been told to avoid, but isn't that the truth with any country?
I expected fear and violence, but I found warm, generous people who went out of their way to help me. I found a community that closed main every Sunday so people could bike, rollerblade, run, and walk their dogs. I found gorgeous, heart-stopping National Parks. I found a love of dancing, music, and parties. I found a game where you get to throw rocks at gunpowder (and yes, Tejo is as awesome as it sounds). There is thought provoking and beautiful street art every few blocks. There is an acceptance, nay, worship of bootyliciousness that absolutely delights a pear-shape from the thin-obsessed US and would make even Beyoncé proud. I expected the climate to be hot and humid, but I discovered a treasure trove of microclimates. I expected plain cuisine, but found exotic fruit juices and delicious street empanadas with hot chilli sauce. I found fresh ceviche doused in mango sauce in Cartagena, and I've come to salivate while waiting for lunch at school when Ajiaco is on the menu. In almost every way, the real Colombia is so much more vibrant and welcoming than I expected.
I feel illuminated to have moved to a country where the negative expectations I harbored were challenged. It has led to me to more critically analyze my own culture's biases, and I couldn't be happier that I found a culture so fundamentally resilient and optimistic to live in and inspire me.  I've come a long way from, "I've never even considering traveling to Colombia," to not being able to imagine a more perfect place to experience Latin American culture and grow my worldview in a positive way.
About the Author
Ashley Peak is a world traveler and teacher seeking bright sides and adventures in her new country of Colombia. She's based out of Manizales, Colombia, and is passionate about education in action, optimism, the power of stories, and experiencing new cultures and places. You can find more of her journey through Colombia and South America at www.optimismrampage.com You can can also follow her blog on Facebook