This is a guest post by Jade Longelin, author of the blog Bogotastic (find out more about Jade at the bottom of the post)…
You have just arrived in the capital and have mapped out all the things to see in Bogotá, including the main tourist attractions, the best eats in town, and the most local things to do. Of course, you want to blend in as much as possible to get the best possible deals and not get ripped off or treated differently by locals. Unfortunately, you know your Spanish is a dead giveaway to your exotic heritage. Not to mention you're 5'6 with dirty blonde hair and fair skin. However, Colombians do come in all different shapes, sizes and colors so with a few simple tricks you can pass as a local even if it's just at first glance. To avoid sticking out like a sore thumb, here are a few pointers of what NOT to do:
DON'T wear sandals, shorts and other tropical accessories.
Many tourists head to the Bogotá thinking a tropical paradise awaits them. The capital of Colombia is 2640 m above sea level and has a cooler climate than the rest of the country, usually fluctuating between 10-24 degrees Celsius. Instead, bring jeans, toe-covered shoes and a light jacket just in case it gets chilly or it suddenly starts to pour. Oh and by the way, bogotanos are rather conservative, so avoid showing too much leg, chest or whatever sexy attributes you may have in the streets.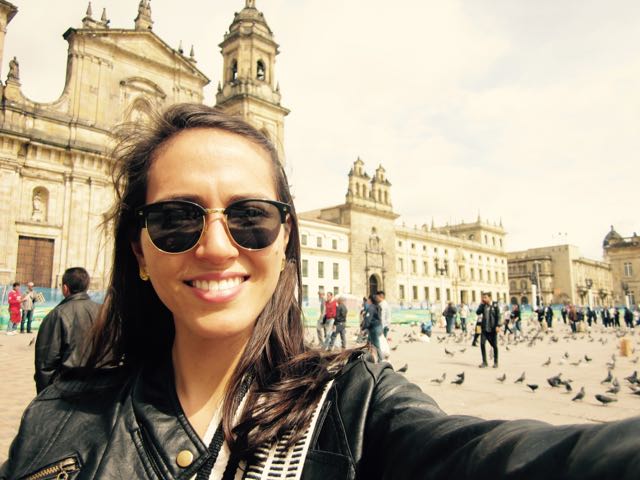 DON'T wear your best outfit when going sightseeing.
We know you want to look good for the pictures that you're going to show your friends back home. However, bogotanos always try not bring too much attention to themselves when out and about. Dress simple and leave precious jewelry at home to avoid unwanted attention.
DON'T Walk around with your valuables exposed.
You like to stroll the streets with your camera around your neck just in case you catch a moment you want to capture forever. However, doing so is as if you're practically asking to be robbed; or how Colombians like to put it, dar papaya. Keep all valuables out of sight, including cameras and cell phones, and only take them out only when necessary. It's better to be safe than sorry.
DON'T look lost.
Maybe you've taken a wrong turn and you're not sure where you are. Avoid whipping out your cell phone or huge city map which would totally give you away as a lost and confused tourist. Instead, try to remember the address and location or write it down on a small piece of paper. As Colombians say, people here can be very 'vivos' or opportunists and can take advantage at any chance they get. Don't make yourself an easy target.
DON'T hail a taxi in the street.
You've just spent all day walking and are absolutely beat. The last thing you want to do is walk back 30 minutes to your hotel. So you try to hail a taxi in the street with your bright-colored shorts and flowery top. This is not Paris or New York. Not only could your driver take you on a friendly ride around the block a few times, but getting a taxi in the street can be dangerous. Always get your taxis through mobile apps such as Tappsi, Easytaxi or Uber, or simply ask assistance at the front desk of any establishment to call a cab for you.
DON'T make drug references and jokes.
Colombia is working hard to get past its unwanted international fame of Pablo Escobar and cocaine. The last thing they want to hear is a lame joke about what they do for a living or in their spare time. Be respectful of Colombia's efforts to more forward and avoid making any touchy remarks. No one makes Khmer Rouge jokes in Cambodia. Same rules apply here.
DON'T complain about Colombia
Colombians are well known for being patriotic. Wherever in the world they might be living or visiting, they are probably spreading positive vibes and energy about all the goodness their country has to offer. They don't want to hear about how the subway system back in your city is so much more effective than the Transmilenio. Whatever is lacking in their country, they are well aware and don't need to be reminded. Colombians are some of the happiest people in the world despite their political infrastructure and its perhaps because they choose to focus on the good things in life.
With these few tips, you're bound to get on well with locals and even pass as one (maybe?). Bogotá is a great city with lots to offer, so dig in and enjoy yourself!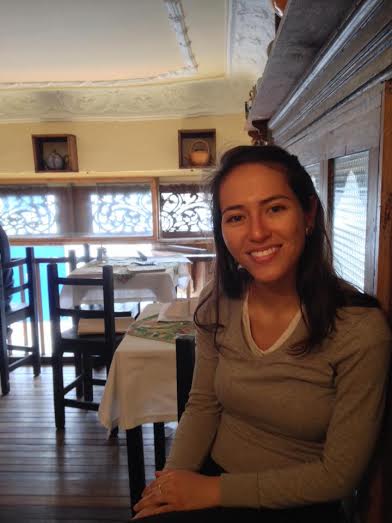 ABOUT THE AUTHOR:
Jade is Franco-Vietnamese and has always had a passion for Colombia due to her upbringing in Miami. She indulges in the curiosities of Colombian culture and feels like a kid in a candy store when you take her to the local fruit store. She has moved to Bogotá, Colombia to live indefinitely and has yet to learn how to shake her hips like Shakira and drink 'guaro' like the locals. Check out her Colombian adventures on her blog: Bogotastic.