I love coffee…I mean really adore it. I don't need it to function (I don't think I am in denial but who knows), but I genuinely love the flavor, the custom, the warmth. Well what better place to be living than the country that produces some of the best of the best. But, how many travelers have commented to me, "the coffee really isn't that good here"? When you think of Colombia, it is synonymous with that brown little bean that wakes us up and brings us together all over the world. Right? So how could it be that you can't get a decent cup of coffee? Well you should be glad to know that this is a MYTH with an interesting back-story.
For a little background, Colombia cultivates and generally produces a wonderfully balanced coffee with a bright acidity and intense aromas from 100% Arabica beans – the highest quality and grown in high altitudes. To be clear, when I say Colombia I mean the more than 500,000 farms which are mostly small family operations of less than 5 hectares. Amazing people, families and communities who work year-round to produce over 10 million bags of coffee for export each year. Very often the coffee is shade-grown with a variety of other helpful plants like plantain and yuca hang around to provide nutrients and improve the soil overall.  The incredible geographic diversity and mountainous topography of Colombia is more than ideal for cultivation in practically every region – from the coastal mountain range of the Sierra Nevada to the volcanic soils of the interior Tolima region. Wherever you are, the coffee plantations and farms are some of the most stunning landscapes of Colombia.
With such an amazing bean, as you can guess that a lot of the money tends to be on the other side of the pond…walk into one of your corner artsy hipster shops in the USA, Europe, Australia etc. and you are sure to find Colombian coffee. That has generally left Colombians with a much lower quality cup, often imported coffee (I know, what?!)  and little specialty coffee culture. However, times are changing and have been for a while with pioneers in the specialty coffee world bringing attention to the quality and unique flavors that their ¨patria" has to offer!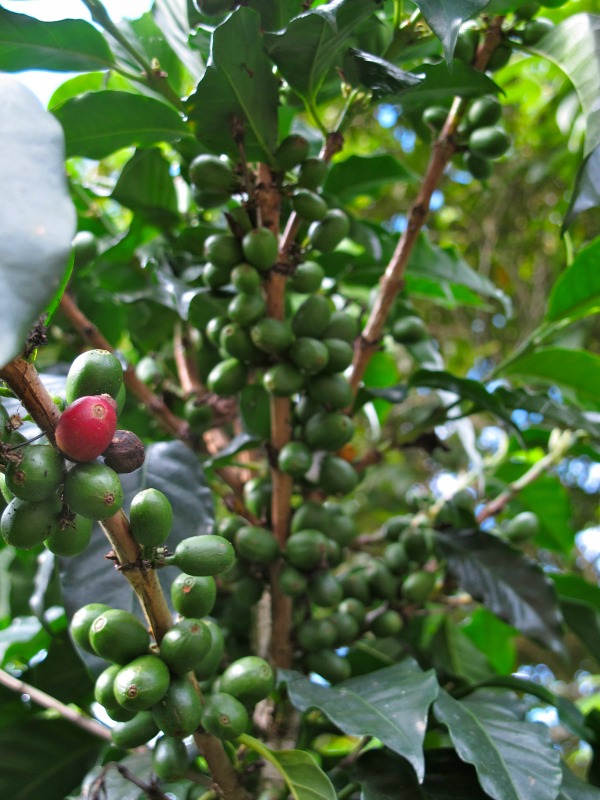 Mostly in the bigger cities, you can now find numerous coffee shops offering freshly and expertly roasted Colombian coffee prepared in artisan methods or your comforting cappuccino or espresso with a punch of notes running the gamut from blackberry to dark chocolate. Many shops offer more than 5 different distinct coffees to choose from from various regions, altitudes, cultivation methods…believe me it actually makes a big difference. And no worries, you don't need to be an expert in coffee tasting, I certainly was not before arriving. Super friendly baristas cheerfully and passionately explain what flavors you might find, which coffee should try for your taste and why they prepare it the way they do – you are often getting much more than a cup of coffee!
And why shouldn't Colombians be equally knowledgeable, skilled and proud as let's say the French are with their wines? Many of the coffee companies are trying their best to create this culture through tastings, food or chocolate pairings, collaborations with restaurants, workshops about preparation and much more. Out at the point of origin, many coffee farms now have set up tours and experiences on the plantation to learn about and see the process from seed to cup first hand. Farmers are experimenting with new techniques and productions methods that are both more environmentally friendly and create awesome flavors I never would have expected to find in a cup of coffee! If you ask me, that is a movement in the making.
Sure, Starbucks just recently made it's landing in Colombia, but there has already been a coffee enlightenment here that is gaining force every day. I will make the claim that it is the best in the world, but maybe I am a little biased. I guess you will just have to come and find out for yourself…
Tracey