The World Cup will end on Sunday with the final game between Germany and Argentina in the Maracana in Rio de Janeiro. It's been an amazing tournament, full of entertainment and excitement, particularly for fans of Colombia. It was a great ride, with La Seleccion making all the way to the quarter finals (for the first time in their history) and unlucky not to progress any further. The players made Colombia proud, and made the world take notice. So here's the story of Colombia's World Cup told through the images that we at See Colombia created to mark this momentous summer:
Before the first game against Greece, we were feeling quietly confident (but pretty nervous…this was uncharted territory!)
The first goal (a scuffed strike from Pablo 'Minia' Armero) put us at ease though:
Colombia went on to emphatically win the game 3-0, and we were more than happy about that!
Before the next game we were (ahead of anyone, I'd like to point out!) making sure everyone knew who the big star of Colombia was going to be…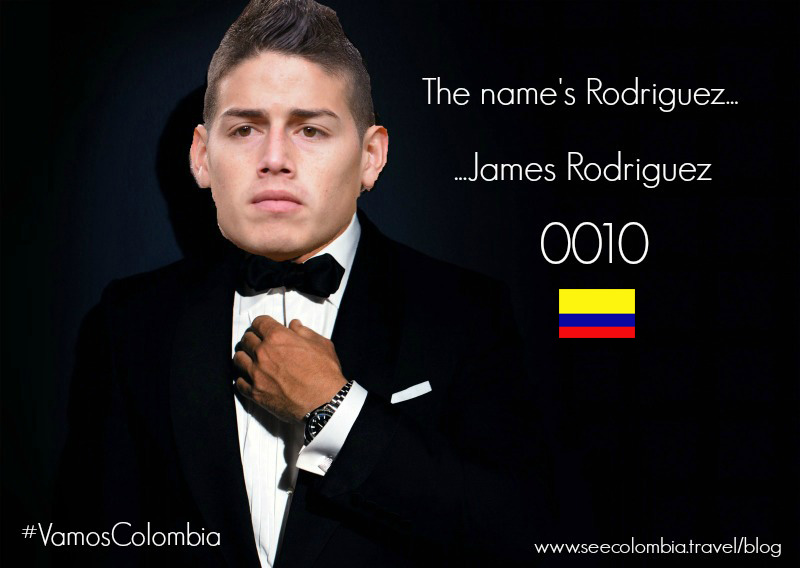 And who should score the first goal against Ivory Coast…?
Colombia won the game 2-1, but it got nerve-wracking towards the end…
And during that game, Mario Yepes reached 100 caps for Colombia:
The next game against Japan was all about celebrating Colombia's qualification….and we couldn't keep calm!
During that game, Faryd Mondragon became the oldest player in World Cup history! 
After a 4-1 win over Japan, it was off to the last-16, to meet Uruguay….
And that man James Rodriguez scored twice (including one of the best goals of the tournament) to take Colombia to a 2-0 win, and a quarter final against….Brazil!
We watched the game with JL and Marcela's daughter, Maria del Mar and a few of her friends
But we had faith…
Unfortunately, the game didn't end as we had hoped…but there was still the chance for one more goal celebration…
At the end of the day, we were left wondering what could have been, and saying thank you to 24 Colombian heroes:
What a World Cup it was. Thank you to Colombia – the players for entertaining us and giving us to much to dream about, and the fans for welcoming us and cheering their country alongside us. Vamos Colombia!
Chris