If you happen to be in Bogota over the next few weeks, chances are you'll be taking in some World Cup games. But where to watch Colombia…? There are so many options, and it seems like every single bar in the country has a TV on the day of Colombia matches. So, 'cause we're helpful like that, here are See Colombia's Top 5 places to watch the World Cup in Bogota: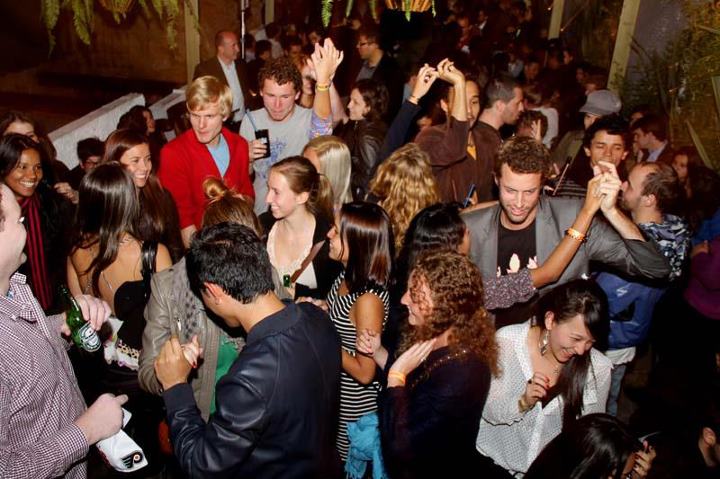 1. La Villa
The Zona Rosa nightclub, which hosts the ever popular Gringo Tuesdays on…(too easy), is screening a variety of World Cup games throughout June and July on several big-screens, all accompanied with 2-for-1 drinks offers and delicious BBQ on their terrace. There's a great atmosphere, plenty of singing and chanting, and it's right in the heart of Bogota's club district for the inevitable bar-crawl when Colombia win!
Location: Cra. 14a #83-56
2. El Ingles
For those of you who are craving a more 'traditional' football viewing experience i.e. a pub, TV, pint and pie. El Ingles is a little English-style pub run by a genuine Englishman who makes the best fish and chips, steak and ale pies, and full English breakfast I've had in Colombia. They've recently expanded to 2 floors with several large TV screens…and football is always on here. A more relaxing option during the day perhaps…
Location: Cra. 11 #69-40
3. Outside in the (maybe) sunshine…
Some bright spark in charge of something or other in Bogota has had the great idea of erecting big screens all over Bogota's many squares and parks to screen World Cup games. They're not always turned on for every match so don't necessarily expect to be able to see Mexico vs. Croatia out in the glory of nature. However, when Colombia are playing they're a sea of yellow and red shirts; full of music, dancing and drinking.
Location: All over the city; my personal favourites are Parque 93, Plaza de los Hippies and, of course, Plaza Bolivar
4. Cine Tonala
This is a newly opened independent cinema in Barrio La Merced, which generally screens grainy documentaries about the Atlantic fishing industry, or Art house Korean movies; however, they've taken the smart step of screening World Cup matches free of charge on their two cinema screens. Both are fantastic: the main one seats about 70 people and is a more traditional cinema, whilst the upstairs screen has room for about 30 and is full of comfy sofas.
Location: Cra. 6 #35-37
5. With a Colombian…
I'm cheating a bit on this one: it's not all about where you watch it, it's about who you watch it with. When Colombia are playing, make sure you're (ideally) surrounded by Colombians…it's just not the same without them!
Vamos Colombia!
Chris