Boyacá department (the department just north of Bogotá) isn't exactly undervisited by tourists and travellers, mainly because it's home to the iconic pueblo patrimonio of Villa de Leyva, a must-visit spot on many people's Colombian travel lists (and rightly so, it's gorgeous). But Boyacá has a huge amount to offer beyond Villa de Leyva, as I found out on a recent press trip to the department with Cotelco Colombia and the regional tourist office. I have to admit that I was a bit naive to the department's charms and incredible diversity and tourist potential before the trip, but came away with my desire to explore Boyacá heightened, and with plenty of strong reasons to recommend it to fellow Colombia travellers. So here are my 10 reasons why you have to make time to visit Boyacá (without a single mention of Villa de Leyva!)…
1. Los Boyacenses
Colombians across the board have gained a strong (and reasonable) reputation for friendliness and kindness among the traveler community, but folk from Boyacá might just have the No. 1 spot locked down! The department is proud of it's reputation for peace, tranquility and kindness, and the boyacenses I met during my visit did not disappoint. Visiting small towns such as Macanal, Iza, Firavitoba, Tenza and Tibasosa, I was met with warm smiles, kind words, and generosity without exception. A visit to Boyacá will leave any traveler feeling welcomed and accepted, and isn't that what most of us are searching for (at least a little bit) when we travel?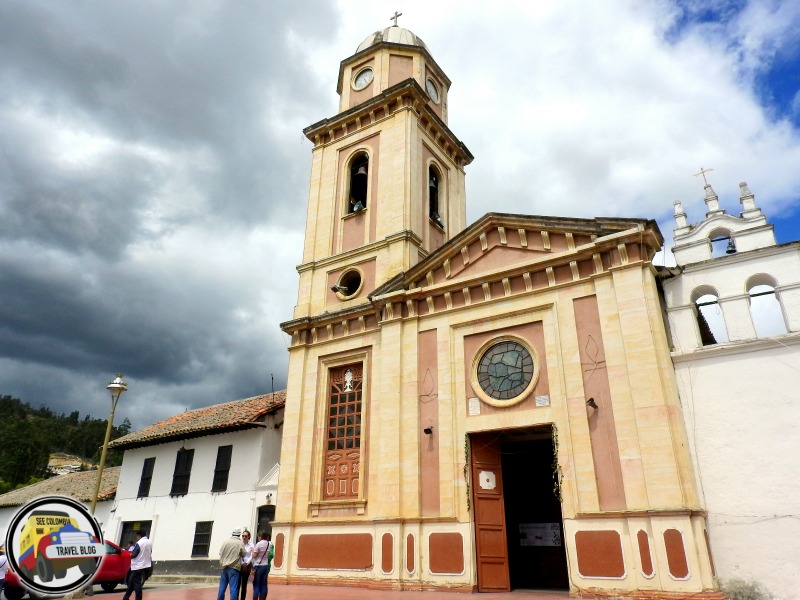 2. Wonderful off-the-beaten-track small towns…
Colombian small towns might just be the best places to experience the best of Colombia: friendly people, charming architecture, and interesting culture. Boyacá is known in Colombia for having the highest number of pueblos and there are so many you can visit for an off-the-beaten-track authentic experience far from the main tourist trail. Mongui is another pueblo patrimonio of Colombia, but you can find even more stunning architecture and local charm in any one of Iza, Tibasosa, Tenza, Sutatenza, Macanal, Firavitoba, Paipa…the list could go on and on! So instead of skipping over most of Boyacá take the time to hop the short distances between a few of these towns to soak up some truly authentic Colombian travel experiences…
3. History
Boyacá is one of the cradles of Colombia's modern history following the Wars of Independence, as well as being an important region for the indigenous Muisca heritage. Those with a particular interest in history will enjoy being able to visit the sites of key battles in Simon Bolivar's campaign against the Spanish, such as the 'Puente de Boyacá' and the 'Pantano de Vargas,' both of which are crowned with impressive monuments and informative tours. A visit to the department capital of Tunja comes replete with several museums and some beautifully preserved colonial houses, whilst the Ciclorama at the site of the 'Puente de Boyacá' is a wonderfully presented 360 degree mural covering the history of Bolivar's campaigns in the department.
4. The land of artesanias
If you're ever looking for souvenirs from Colombia then Boyacá is definitely the place to visit: the iconic ruana poncho, emeralds, woven baskets and bowls, colorful guacamaya bowls and vases, pottery from Ráquira…the list goes on and on. Boyacá is a land of wonderful artesanal products, partly due to the region's indigenous heritage. You can learn all about the production of ruanas in Nobsa, Iza or Firavitoba as well for a fascinating insight on a very old and intricate tradition.
5. Relaxation and comfort
If adventure tourism isn't really your bag then look no further than Paipa, a spa town not far from Tunja, set alongside a lovely reservoir (with the option of a boat cruise) – with a hot spring source bubbling up on the edge of town, there are a wealth of spas, pools and relaxing 'wellness' centers. The Centro de Hidroterapia is a particularly appealing option, with excellent pools, facilities and mud baths, whilst the Estelar Paipa Hotel Spa has great rooms on the banks of the lake and a nice spa as well. Paipa is definitely the place to come to unwind and get away from the stresses of the city or of travelling.
6. Nature and Ecotourism
Boyacá is relatively well-known (especially among Colombians) for it's pueblos and kind people, but fewer folk associate the department with ecotourism and nature. However, Boyacá is home to some beautiful natural places – the Paramo de Oceta above Mongui is known as the most beautiful paramo in the world, whilst the area surrounding Macanal in the south-east of the department borders the eastern plains, and is home to cloud forest, the giant Chivor reservoir, stunning waterfalls, and excellent birdwatching. It's closed right now, but the department is also the home of El Cocuy National Park, the site of the best high-mountain trekking in Colombia…
7. Emeralds
Boyacá is well known worldwide for it's emerald mines; in fact, the department mines more emeralds than anywhere else on earth! However, far from simply being a place where commercial mining takes place, Boyacá is branching out into tourism with it's emeralds – a local miner in Chivor has decided to hang up his head-lamp and guide tourists on a 'be an emerald miner for the day' tour. You'll get all the equipment, an experienced miner/guide, and the chance to discover first-hand the hard work and difficult conditions that go into discovering the world's best emeralds. You might even get to keep what you find as well…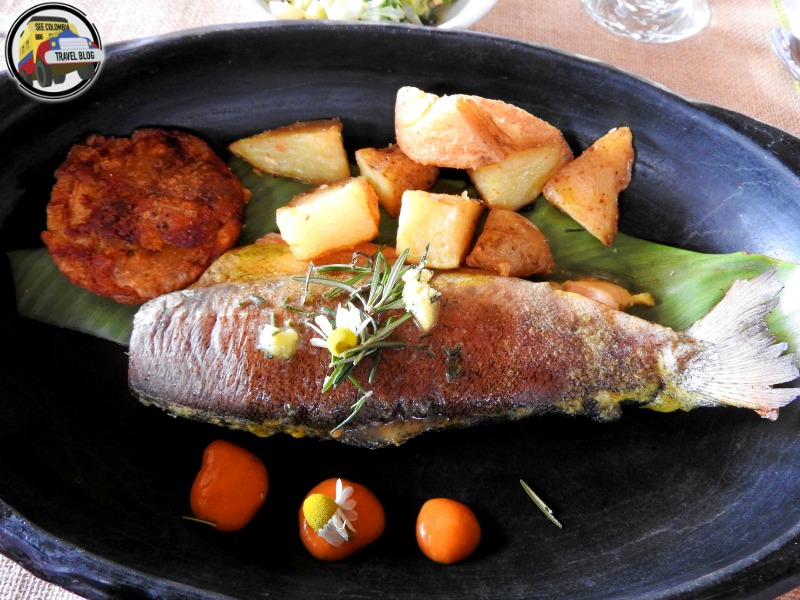 8. Delicious food
Boyacá is also home to some delicious Colombian delicacies – the winding rivers of the department are perfect for fresh trout, Paipa is the home of queso paipa, a tasty traditional cheese, Tibasosa is known for it's feijoa (an unusual and delicious fruit) products, and in Tunja you have to pay a visit to Restaurante Raul Moreno "Los Helechos" for a traditional meat-feast that will leave even the most hardcore carnivores open-mouthed! 
9. Convenience and easy travel
It might seem like a slightly random thing to include on this list, but part of the beauty of travelling in Boyacá is the wonderful convenience of transport and travel – most of these towns are less than an hour apart, with regular buses travelling between them. It means that, even in a long weekend, you could manage a trip between several of the destinations listed without spending much time or money on travel. The proximity to Bogota is an added bonus. As well as that, Boyacá lies between Bogota and Santander, a popular route with many international travellers, so there's no excuse to not stop off for a few days to enjoy the sites.
10. Visit a sporting legend's family
I've written a full-length piece about my visit to Colombian sporting legend Nairo Quintana's parents outside their home just north of Tunja but, suffice it to say, on a visit to Boyaca you can also pay a visit to the family of a Colombian national hero and a future Tour de France winner! Another great reason to add Boyaca to your Colombian travel list…
Chris