Growing up in Miami, I only knew one of my first cousins on my dad's side of the family, my Uncle Jesus' daughter Christa.  As I kid, I remember seeing her on a lot of occasions, playing at her house and that she was madly in love with Menudo, yeah it was the 80's. I grew up not ever knowing about my other cousins, maybe because I never inquired. My parents divorced when I was young. The time I had with my dad was spent talking about other things and besides time with my grandparents, it was mostly just the two of us.  I do remember my uncles in the States growing up but never knew they had children, my other first cousins.
In 2008, on one of my many trips to Miami after relocating to Atlanta, I went to a gathering at my dad's house to see my uncles and grandmother all of whom I hadn't seen a few years.  After listening to some old vallenatos and a few drinks, my uncle Orlando tells me that his son also lives in Atlanta. "What son?" I replied.  A few minutes later, I was speaking with my cousin Orlando for the first time on the phone.
After we met in person, I was amazed by how much we had in common and how similar we are in nature.  It must be that Villamizar blood.  As we continued to form a bond and get to know one another, we discovered our mutual love of films.  After working on an experimental short film, we started thinking of ideas for other projects and began developing them.  Out of those ideas in early 2012, A Journey to Colombia was born.
So today I want to introduce the man behind the scenes, my cousin and co-producer Orlando Villamizar. I also want to share photos from his most recent trip in March 2014 to Colombia, where he was able to do some location scouting and discover the Quindío department.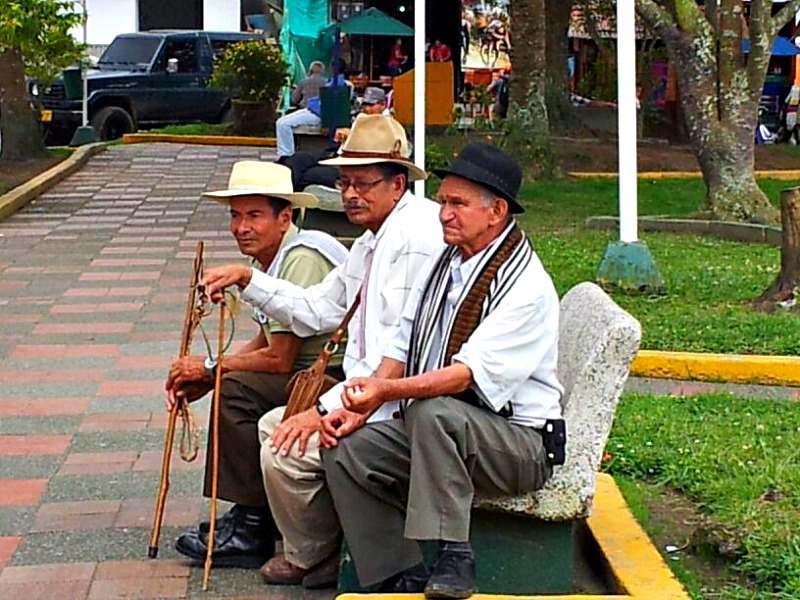 Luis:  Tell me about your most recent trip to Colombia and what you encountered?
Orlando:  First off, thanks cuz for having me in one of your articles! It's truly a pleasure. What can I say….Colombia. Colombia is paradise. Colombia is home. Colombia is everything you want it to be…and it truly is. It was great to discover new parts of the country this time around. What did we encounter? Every trip is different, but you always see and feel the same: People who truly love their country and want you to do the same. Colombia is filled with such happy, vibrant, and loving people. I was amazed of the hospitality and common courtesy of total strangers on many occasions.
On one of these occasions, we had a young lady help us locate a place we were looking for. From the entrance of the pueblo to the other side where the place we were looking for was located. She guided us until she was sure we got to the right location. Come on…who does that?! It was funny because my father-in-law was with us and all he said was,"Eso es ser un Colombiano verdadero carajo." Little things like that show you how much people care. Aside from that, the food is heaven and the scenery is to die for.
Luis:  What new areas did you discover on this trip?
Orlando:  On this trip we explored all of the Quindío department. Some of the pueblos we visited were: Finlandia, Quimbaya, Montenegro, Pueblo Tapao, La Tebaida, Calarca, and Salento to name a few. Our plan was just come into each pueblo and go to the city square where all the activity was going on. We could sit in one of the local cafes, have a tinto, and continue exploring.
Luis:  About how many times have you been to Colombia and what changes have you noticed over the years?
Orlando:  I've been to Colombia about five times now. On the last three trips I have truly noticed some changes. Changes for the good, especially in the bigger cities like Bogota and Medellin. The influx of foreign travelers has been tremendous and Colombia has capitalized on that. Colombia is streamlining an initiative to promote tourism. While it has a ways to go, you can truly see that it's working. Medellin, for example, was full of American, European, and Australian tourists wanting to know more about Colombian culture. Medellin, especially is growing as a tech city. Just last year, it was named over New York City as the "most innovative city in the world." It's going to take time, but Colombia is making its way back to the world stage and this time for something positive.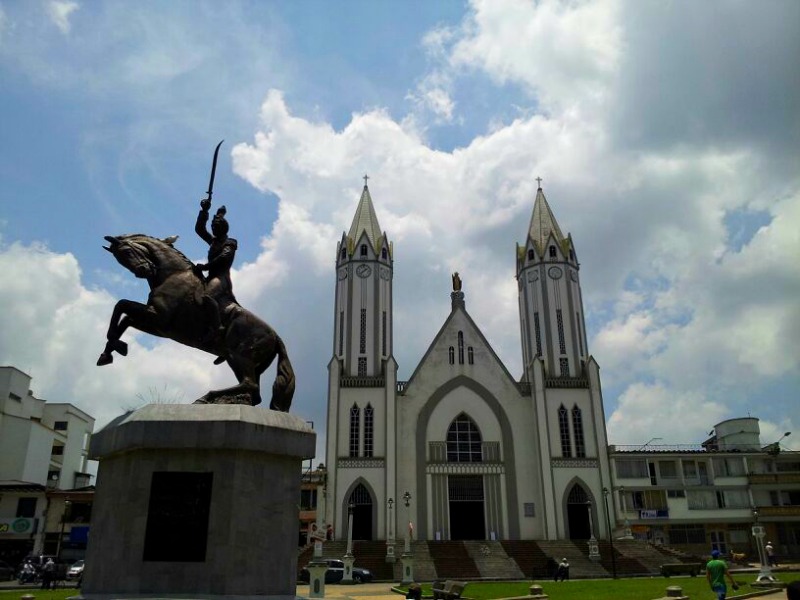 Luis:  What's your favorite thing to do in Colombia?
Orlando:  (He laughs) Hahaha. That has also changed as the years have gone by. I would say I have a stronger appreciation for getting to know more of the rural part of the country.  On this occasion, we explored the Quindío department, who knows where we will go next time?
Luis:  Where is one place you haven't gone that you would like to visit?
Orlando:  After some rural visits, I would love to visit Cali. It's the only big city I still haven't gone to. Come on…What Colombian doesn't want to go to the city where salsa is king.
Luis:  When do you plan to go back?
Orlando:  That's a tough one. We will be welcoming a new member to our family real soon, so we may have to hold off on any trips to Colombia in the immediate future. I know for sure, we will be back within the next two years. The little man needs to know his roots. That will be a new chapter in my life and a happy one. I'm looking forward to when I can show him all the greatness of the country that his grandparents called home.
For more photos from Orlando's recent trip to Colombia, please visit the films' Facebook page: https://www.facebook.com/AJourneytoColombia
Luis Eduardo Villamizar