A lot has been written and said in recent years to combat the negative image Colombia has abroad. We are all too aware of the history of this country, but equally most people here have seen the massive strides made to improve Colombia's public image and put the country where it should rightly be in terms of international tourism.
This desire to change the country for the better, to show off Colombia's friendly culture, awe-inspiring landscapes and astonishing diversity, is something that can be seen in all levels of society, not just amongst politicians and journalists. Even the urban, disenfranchised youth are rallying together to create a better Colombia, a more respected Colombia and a Colombia without fear and prejudice.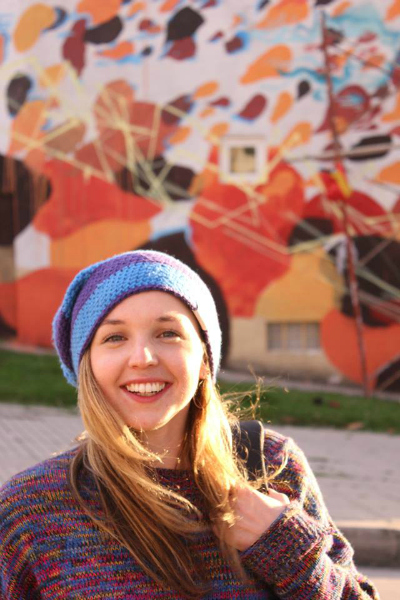 Thrust in amongst this urban revolution is Sophie Trew, a 23-year-old Brit who recently spent seven weeks in Bogota, working on her documentary, 'Challenging Perceptions'. Her idea was to delve deep into Bogota's urban art scene and look more closely at how these members of society fit into the modern Colombia.
Sophie explains: "I wanted to explore three aspects of the urban art scene in Bogota. The first is a look at how art can give a voice to the seemingly 'invisible' inhabitants of a city. Secondly, I have always been fascinated by the power of urban art to convert entire areas. Finally, I wanted to examine the future of Bogota's youth."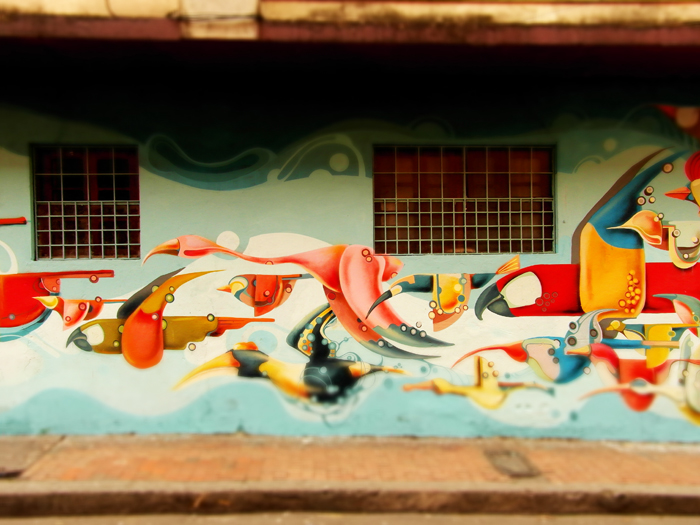 While studying Journalism at Sheffield University, Sophie spent time at the BBC before working in Paris for the International New York Times. So what led her to Bogota? "I had always been fascinated by Latin America and I was very aware that there was not enough positive coverage of Colombia. The beauty of urban art is the power it has to transform places that have been ignored and few places demonstrate this better than Bogota."
So she managed to secure a One World Media International Journalism grant, given out to people hoping to report on original stories from around the globe, and headed to Bogota. After working out her storyline, she quickly made some connections and started to explore Bogota's hip-hop and graffiti scene.
What she found was a world where social problems were attacked with words, music and art, rather than with violence and bitterness. She found numerous projects designed to help Bogota's youth through urban art, dancing and song.
Whether it's the weekly rap 'battles' focusing on social issues, breakdancing and rap being taught in prisons or the community graffiti projects, Bogota is rife with examples of the urban scene being used to improve communities and inspire children.
With all of this going on, Sophie realised she would have to focus on one aspect of Bogota's urban movement, settling on graffiti and urban art. She goes on to explain the significance of graffiti in modern Colombia by telling me that "they paint on streets because it's not exclusive and they feel that there is already too much exclusivity in Colombia." It gives people a voice that they perhaps might not have otherwise.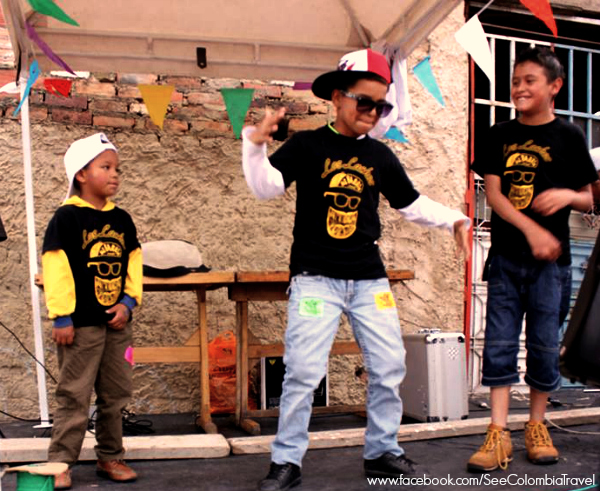 While shooting, Sophie came into contact with a wide variety of different people and was surprised by how receptive people were and how keen they were to show off the burgeoning urban art scene. And, in contrast to what you might find in other cities, people throughout the community aim to support and promote each other. Sophie explains that, while there is of course a degree of inner politics and competition between the various crews, the whole graffiti scene in Bogota is more of a collective than a whole host of unconnected groups.
During her time meeting graffiti artists and witnessing community projects and inspirational stories, Sophie shot over 18 hours of footage which she has frantically been trying to translate with her limited Spanish. Currently, the documentary is in the final stages of editing and should be completed very shortly. With 15 interviews, Sophie's task is to edit the fascinating material into a 20-minute documentary before entering it into film festivals. Perhaps it's a blessing in disguise that her interview with the Police Chief was cancelled after Justin Bieber's graffiti stunt in Bogota.
Having grown up in a small village in southern England – she tells me that they had over 40 animals – Bogota's urban art scene might seem like a stark contrast for Sophie. But her keen interest in Colombia was somewhat overpowering, even in the face of what she calls "unfounded scaremongering". Before she arrived in Bogota, she was inundated with inaccurate advice from people who'd never even been to Colombia, enveloped in negative stigma and outdated views.
This led her to the title of the documentary. As well as challenging outsider perceptions of Colombia, the documentary also aims to challenge and contradict the perceptions of Colombia's urban movement from within the country. The idea is to show the positive work being carried out by Colombia's urban youth and to dispel certain myths about graffiti and urban music.
Now back in England, busily editing her documentary, Sophie tells me about her impressions of Colombia. Encouraged by the beauty of Salento and the Tatacoa Desert, she is eager to return to explore more of Colombia. Her time in Bogota was frantic – according to Sophie "it's a place where anything can happen" – and at times stressful, but she was impressed by the people, the culture and the "speed and immediacy of food almost anywhere in the city" (I imagine she is currently going through empanada withdrawal symptoms).
Yet, beyond Bogota's chaos, Sophie can see changes afoot. Changes in attitude and a new way of looking at society. Urban art is slowly becoming seen as a genuinely valid social tool to help the less fortunate members of society. She claims that "there is a lot of pushing at the edges. Bogota is on the brink of something exciting." Exactly how this might manifest itself is still unclear but we eagerly await Bogota's bright future and look forward to the completed documentary shedding more light on the city's urban culture and its contribution to society.
To keep up-to-date with developments in the documentary, visit the Facebook page.