Colombia is a country of wondrous destinations; a place with stunning variety and remarkable diversity. It is also home to some truly surreal travel destinations: places where reality and imagination seem to converge. Here are our Top 5 surreal spots in Colombia:
1. La Guajira
Gigantic sand-dunes crashing into the Caribbean, stunning beaches carved out in the desert, mangrove swamps mixing with crystalline blue waters: La Guajira is truly one of the most surreal locations on earth. There's even a resident flock of flamingos at Punta Gallinas, and, rather than standard road-signs, locals here are warned of goats crossing. About as close to a Dali painting as you'll get in reality.
2. Cano Cristales
One of Colombia's up-and-coming travel destinations is also one of its most bizarre: at Cano Cristales, in the forests of eastern Meta Province, the waters of an already gorgeous river run red from July to December. They also can appear in a variety of shades of yellow, green and blue, but red is by far the strongest. It's a truly surreal sight, and a great off-the-beaten-track Colombian destination.
3. Gorgona
Named for the ancient monsters of Greek mythology, whose hair was made of snakes and whose glance alone could turn you to stone, this inhospitable island off the Pacific coast of Colombia has played it's part in history. Pizarro and 13 men were shipwrecked here for 7 months, and gave the island it's menacing name due to the number of men lost to snakebites. It was then a maximum security prison (like Alcatraz 2.0, if you will). Now you can visit Gorgona to witness the majestic spectacle of humpback whale calving season; when the mighty creatures come to mate and give birth. Watch out though, the snakes remain! A surreal history for a surreal place...
4. Mompos
Surrealism isn't just about natural spectacles: this forgotten town on the Magdalena River (like something lifted straight out of a Garcia Marquez novel) is a place that time seems to have forgotten, and visitors can capture some of that magic by wandering it's cobbled, run-down, streets. Once a thriving river port, environmental changes condemned Mompos to become isolated. It's like a faded beauty: still possessing a touch of magic, but falling apart at the same time. Howler monkeys bellow at dawn, and birds are nesting in the ornate street lamps. Visiting Mompos is about as close to owning a time machine as I've ever come.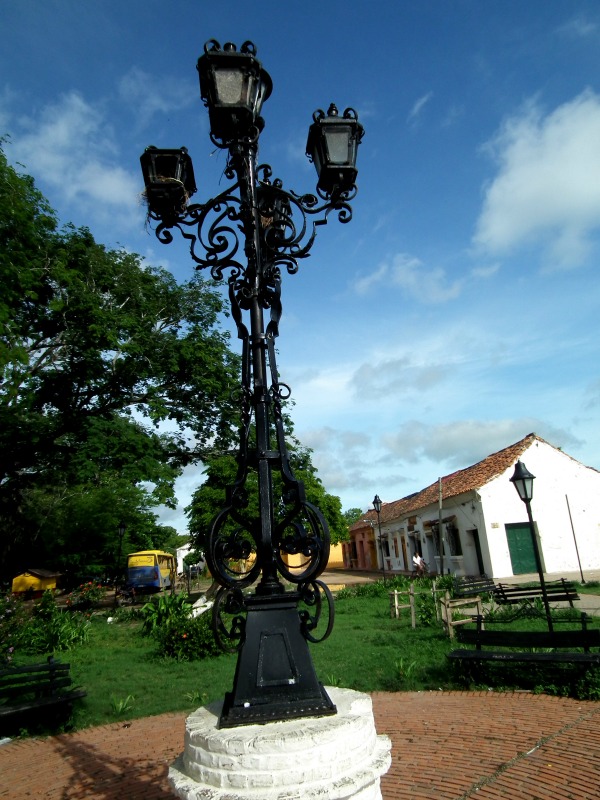 5. Valle de los Cojines, El Cocuy
Cojines can be translated as cushions; it's also an odd form of plant which resembles a soft, bright green, round cushion. In one particular valley in the El Cocuy mountains these plants grow in abundance, interspersed with bright blue pools of ice-cold water. Snow-capped Andean peaks rise out of the valley on both sides, and visitors can hop along from cojin to cojin, or enjoy the scattered reflections of the mountains. It's a surprising and beautiful place, but it's the unusual cojines which make it a surreal one.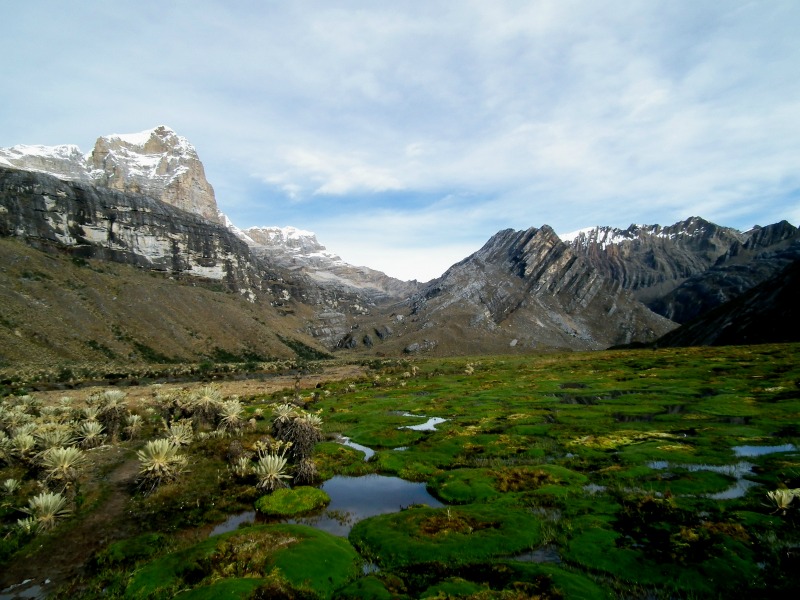 The list could easily go on: the Cocora Valley, the Amazon, the Sierra Nevada de Santa Marta, the Tatacoa Desert, San Agustin – all of these places are beautiful and bizarre all at once. You'll just have to visit Colombia to decide for yourself…
If you are interested in visiting any of these places in Colombia, or simply wish to know more, please don't hesitate to get in touch.
Chris