Following on from yesterday's post about where to take your parents when they visit Colombia, I though a post aiming to allay any fears they might have of visiting one of the world's most misunderstood countries was called for. Sure, many of you might be backpacking through Colombia with no thought to your parents ever joining you, but an increasing number of foreigners are moving to Colombia both long and short-term, to work, study, volunteer, or just travel and learn the language. These people might want to actually see their families in that time. That's really who this post is aimed at. For instance, I recently received an email from a girl from the USA, telling me how much she had loved Colombia in spite of her families' opposition to her visiting. Well, not only do we at the Colombia Travel Blog wish to show the world that Colombia is changing for the better, we also want the world to come and see for themselves!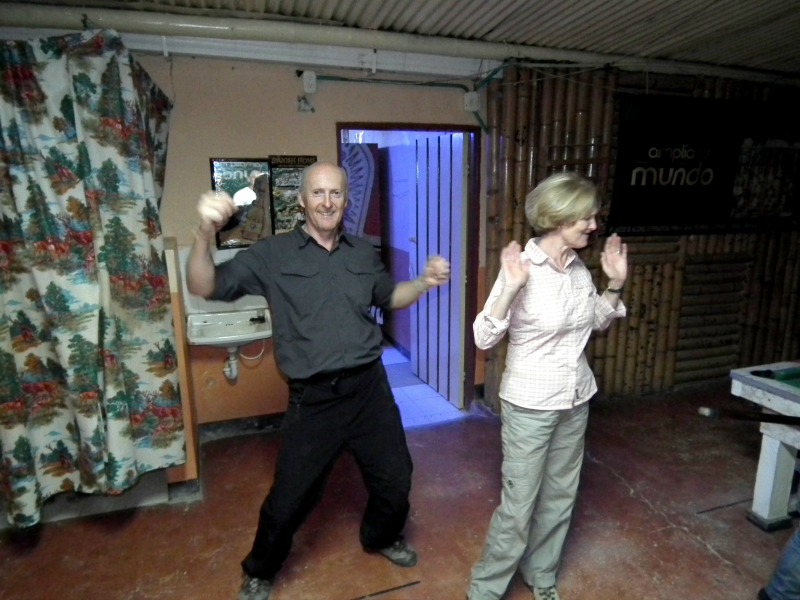 From my own personal experiences of having had my parents come and visit me in Colombia (twice!) I can safely say that the fears most people have about coming to Colombia are misplaced. To start with…the big fears: terrorism, guerrillas, kidnap. These are the hot-button topics that everyone has seen in the papers or in terrible, inaccurate Hollywood movies, and assumes are still are a major issue across the entire country. Whilst it would be a lie to claim these days are entirely past, the reality is that Colombia has opened up a vast amount in the past 10 years, and the bulk of these issues are now confined to isolated, almost unreachable zones of the country, where any tourist is highly unlikely to find themselves. The days of indiscriminate kidnapping are over with, and the largest of Colombia's armed groups are involved in a ceasefire and peace talks with the government.
The realities of Colombian travel are much like they are in the rest of the world these days: the best way to stay safe is to be sensible and smart. You're going to want and need a camera to capture the beauty of this country; just don't flash it around when you're walking in certain areas of major cities. When you find yourself in big crowds, perhaps on public transport, keep a hand on your wallet. Order taxis from your hotel or from an app like Tappsi. Don't accept drinks from complete strangers. If you're going to have a few drinks, do so respectfully. Bring mosquito spray and a few long-sleeved shirts. Be respectful of local people, local traditions, and, above all, local laws…The universal, almost generic, nature of this list shows you what the real risks are on a visit to Colombia – the same as they are everywhere else! The chances are that you looked at that list and thought: "obviously!". If that's the case then I've proven my point!
Having someone who speaks the language, whilst not essential, is a huge help, and, if you don't fancy independent travel, there are plenty of reputable tour companies who can arrange the whole visit. You don't even need to worry about the long bus journeys with the potentially-back-back-owning parents: Colombia's difficult geography means that they have some of the most well-established internal airlines going, and virtually every destination has at least a small airport. Colombian people are 99% the friendliest people you are ever likely to meet (and you're unlikely to meet the other 1%), and their overwhelming enthusiasm to see you visit and explore their beautiful country is infectious.
There are some people whose fear of the unknown prevents them from ever going and exploring the world, but there are plenty who just need reassuring and are perfectly willing to explore new places. So let me reassure you (and you can ask my parents if you don't believe me!) – Colombia is perfectly safe for your family to visit. Just take the normal precautions that you would anywhere and you will have one of the holidays of a lifetime. As they (used to) say: "The only risk is wanting to stay." 
Chris