Para leerlo en español, haz click aqui
You've somehow survived another end of the world, and then eaten and drunk yourself stupid throughout the Christmas period. What remains now but to indulge in even more excess to see off a tumultuous 2012? Strap on your yellow undies, kids: we're about to take you through some ideas to do it all in the best Colombian style.
1: Cartagena.
One of the tourist destinations of the world, this gorgeous old pirate city becomes a right proper show-off when NYE swings around. Where else would you rather douse your companions in Veuve than in this steamy, sexy, jewel of the Caribbean? Stuff yourself at a gourmet dinner, carouse on the ancient fortified walls, or dance til there's no more dancing at one of the many glamourous shindigs taking place. Cartagena is where the Colombians who can make it go to really cut loose on New Year's. We reckon it's a pretty good idea to join them.
2: Bogota.
Maybe it doesn't really share the sassy glamour of its northern rival. That doesn't mean that the funky, grungy Colombian capital doesn't know how to rock the party. Why should New Year's be any exception? We suggest people-watching as streets such as Septima (Carrera 7) are taken over by revellers waiting for the fireworks, and then hitting up a club such as The End to dance yourself well into 2013.
3: Get adopted.
Really, though, one of the best New Year's plans in the land is to somehow manage to get an invitation to a Colombian house party. No matter where you are in the country, the lion's share of revelries will take place in a home. Not only will you feel compelled to eat and drink til you're possibly a little too merry, but you will also experience how Colombians really party. And believe me, they can do that.
4: Traditions.
If you do manage to get yourself adopted by a Colombian family, you'll get to take part in an impressive suite of home-grown New Year's traditions. Gobble down twelve grapes as the clock strikes 12 (make sure you've got 12 wishes prepared) while engaged in the more familiar hugging, kissing, and happy new yearing. Chuck some lentils in your pocket (no time for questions now) while clutching a 50,000 peso bill in your hand. Sweep the last of the dirt out the door before dashing around the block holding your suitcase (remember; right foot first, now), and then watch as the personified Old Year gets blown to smithereens.
5: Aguardiente.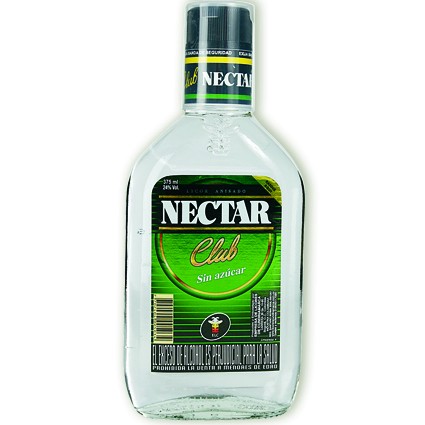 OK, OK, I know. Taking a shot of this fire-water is bizzarely reminiscent to being stung in the throat by a bull-ant. Sometimes in Colombia, though, it has to be done; and what is a more quintessential sometimes than New Year's Eve? Just close your eyes, grimace, and get through it. Who knows? You may just end up liking it. Responsibly, now, guys: you think it tastes bad going down…?
Paul G.