So what will 2012 bring? European economic collapse? A new US President? The end of the world? Who knows, but one thing is for sure: 2012 SHOULD bring to you a trip to Colombia (before the world ends, of course).
There's never been a better time to come to this country. The internet is a-buzz with hype, investors are scrambling to get in the action, hotels like the Hilton are popping up and young travel companies such as See Colombia Travel are enjoying unprecedented success. The country is awash with optimism, bursting with excitement and just waiting for your arrival.
Need more reasons to come? We've got your back. Here are 6 reasons (and there are so many more) to travel to Colombia in 2012.
Festival Iberoamericano de Teatro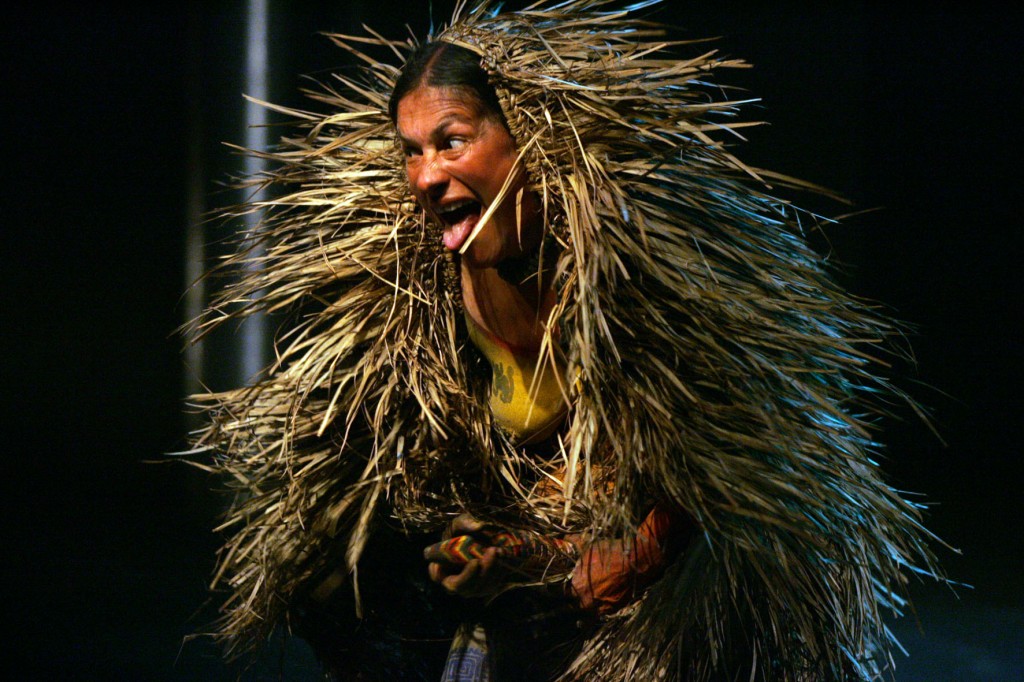 Every 2 years this sprawling theater festival comes to Colombia's vibrant capital city, Bogota. The festival takes over the entire city and is one of the highlights on the Colombian calender. It takes place on the 23rd ofMarch to the 8th of April, which coincides with Semana Santa, meaning Colombians will be in the mood to party (they get time off work)!
Caño Cristales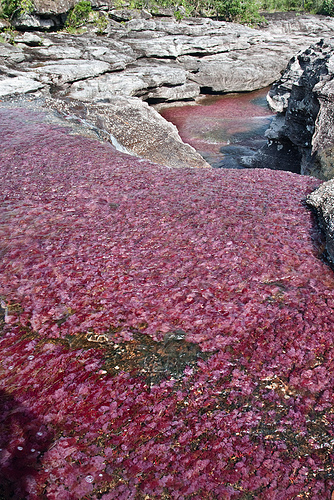 One of the most unique landscapes in the world, Caño Cristales is called 'The River of 5 Colors' and it's not hard to see why. Although most of the year it's difficult to tell the difference between here and any other river (which is why you start planning now), every year for months at a time (September to November) the river's colors unveil themselves. Though difficult to get to (it involves flying and buses) the end result of your travel is something unforgettable.
Carnival de Barranquilla
Due to its amazing cultural display, El Carnaval de Barranquilla was proclaimed by UNESCO, in November 2003, as one of the Masterpieces of the Oral and Intangible Heritage of Humanity. It's second only to the Carnival in Rio in terms of size and, of course, fun. 2012 is sure to be the biggest one yet, as more and more tourists realise just how great the festival is.
Colombia's (Unseen) Caribbean Coast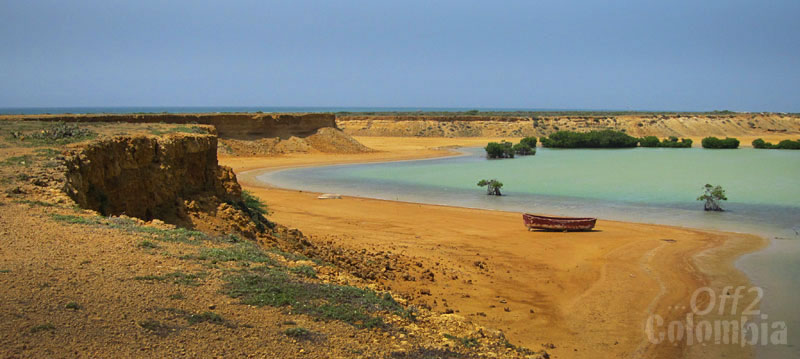 Sure, you've heard of Tayrona and Cartagena and they're both incredible destinations that, if you haven't been, should be top of your agenda. But there's also so much more to Colombia's Caribbean coast. La Guajira is a deserted paradise where, if the world was still flat, you'd definitely be able to fall of the edge. Ciudad Perdida is a trek to rival Maccu Picchu that's accessible from Taganga (which itself is a backpacker must-do) and doesn't come with the same crowds. Not even half. All in all, it's a region that demands a trip in itself.
Flights are getting cheaper
With President Santos recognising the huge potential in tourism to Colombia, he's done the savvy thing and sought to lower air-line costs within Colombia. That mean in 2012 you'll be able to travel across the country without having to sacrifice that delicious meal in a posh seafood restaurant in Cartagena.
Bogota & Medellin
The rise of Colombia's biggest cities is well-documented in terms of business and investment. What is less covered is that these cities are quickly becoming hotspots for expats and travellers, drawn to the constant buzz, the legendary nightlife, the abundance of museums and cultural events. Bogota may not have the weather you dream of, but it's a bustling metropolis that never leaves you bored. As for Medellin, the city is one of the shining examples of Colombia's rapid, almost unbelievable rise into one of the most exciting countries in the world. Both are must vists.
All that and we haven't even mentioned the coffee, Cocora Valley, the people, learning Spanish, learning Salsa, Salento, San Gil, Los Llanos, the food… Just buy your ticket already!
Paul